Welcome to Straight from the Beek! We're about to wrap up the second four-day block of training and watch the Falcons play the first of five preseason games – a Thursday night tilt against the Denver Broncos in Canton, Ohio. In the meantime, you've got plenty of questions about this team, the schedule and the NFL. So, let's get to them now. Just remember that all opinions here are mine unless otherwise noted.
Chris from Flowery Branch, GA
Hey Beek, quick question. If I'm not mistaking, this season is the last year in Mohamed Sanu's contract, and it appears that the team wants to move on. Do you know what the plan holds for Sanu?
Matt: Let's start with the facts first on this one, Chris. Mohamed Sanu is a vital part of this offense. He is under contract with the Falcons and that deal runs through the 2020 season. There are couple of credible sites – spotrac.com and overthecap.com – that track player contracts and the salary cap numbers for every single team. Now, as far as this stuff about the team "wanting to move on" from Sanu … I think you need to really question where you're hearing this information (or rumors) and whether they're credible. I do know that a former GM speculated a trade back in the spring, but it was just that – speculation on a podcast. Until I know or get official word on something, I'm never going to speculate here when it comes trade rumors from people outside of the building and personnel decisions like trading a key player. And, guys, for what it's worth, Sanu is coming off the best season of his career with 66 catches for 838 yards and four touchdowns.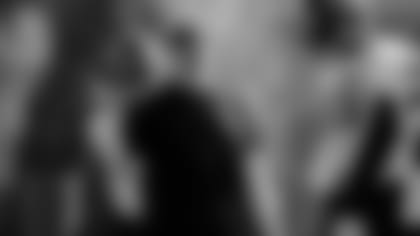 Derrein from Atlanta, GA
Good morning! A Falcons fan till I die. I love what you do here. My question is, I saw the unofficial depth chart and, could not help but notice the 5-2-4 scheme. Is that something that we'll use a lot?
Matt: I think you can expect to see a number of different looks from the defense depending on the situation, Derrein. I wouldn't get hung up on the depth chart formation, either. Until the regular season begins and we start seeing what Dan Quinn's is doing in meaningful games, I wouldn't run to the bank on anything you see – even in the preseason, when teams like to stick to the basics scheme-wise. Thanks for writing in.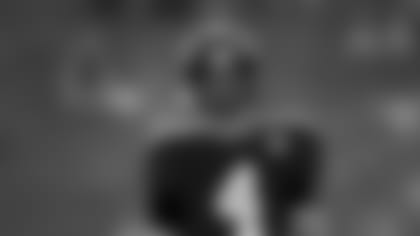 Flavius from Augusta, GA
Beek, always a pleasure. With the return of Dirk Koetter, do you anticipate more usage of the tight-end position with Austin Hooper? Does Calvin Ridley/Julio Jones compare to Julio Jones/Roddy White? How is Giorgio Tavecchio doing?
Matt: All we can go by right now, Flavius, is what we're seeing in practice and what we're hearing from the players – and that's whatever they feel like telling us. The biggest hint we've received on the offense came from tight end Austin Hooper. When Hooper was asked about the offensive changes under Koetter, he noted that "there's a lot of cool up-tempo style plays that are a higher percentage chance for me to find some success and find the football." Make what you want out of that, but it screams faster pace and more opportunities for Hooper. As far as how Calvin Ridley and Julio Jones compares to Jones and Roddy White, I'd say the current duo is off to a fantastic start. But let's tap the brakes in making any proclamations just yet. Let's see how Year 2 goes. For what it's worth, I'm expecting an even better year from Ridley. And as far as your last question goes, things with Giorgio Tavecchio are going well – there are no red flags, if that's what you're looking for. Again, let's what and see how things go when it matters most. We do know that Tavecchio will now be handling the kickoff duties instead of Matt Bosher, so that's a switch from years past when Matt Bryant was here.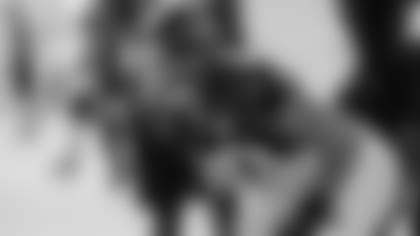 Derek from Conyers, GA
Love what you do, Beek! Do you think we'll utilize Ricky Ortiz more? I feel like we were at our best when Patrick DiMarco was utilized back in 2016. I don't remember seeing him used on third-and-shorts last year.
Matt: We haven't talked about the fullback position at all this training camp and it's about time we did. I think it'll be very interesting to see what the Falcons do at that position – there's only one in camp right now, and that's Ricky Ortiz. However, the Falcons did sign Luke Stocker in free agency and it'll be very interesting to see what they do with him because he is more of hybrid player who can play both tight end and fullback. I think when it comes time to make that decision – specifically, how many tight end to keep on the roster – it could very well affect what they do with Ortiz. But we have to see it first. Something to look for during the preseason, for sure.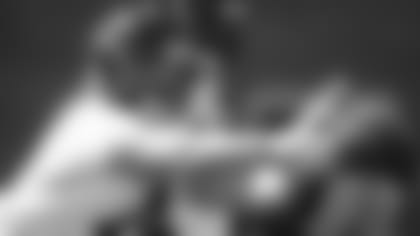 Chris from Bismarck, ND
What's the battle between Kaleb McGary and Ty Sambrailo looking like right now?
Matt: It's what you'd expect at this point – competitive. While Ty Sambrailo is getting all of the reps right now with the first-team offense, it's still very early in camp. As Matt Ryan noted, we haven't even hit August yet and there's a lot of football to be played. And every single rep is one more chance for players – especially newcomers and rookies – to make an impression on coaches. For Kaleb McGary, it's about learning the offense, the speed of the game at this level and executing it. Sambrailo is a savvy veteran who can play multiple positions, if needed, and he's not going to give up his position without a fight – and he's battling right now. This is a battle worth watching during the preseason and in during the early part of the regular season, depending on McGary's progress. MAILBAG
Do you have a question about the Falcons that you want answered? Ask a question here and it could be posted on AtlantaFalcons.com.