Welcome to Straight from the 'Beek! The Falcons have moved on from Philly and are focused on the rival Panthers this week. In the meantime, you've got plenty of questions. So, let's get to them. Just remember, all opinions here are mine unless otherwise noted.
Matt from Greenville, WI
So, Thursday is gone done and over with. Someone has to win, and someone has to lose. As frustrating as it may be, execution was our downfall and that's my just my opinion. I will say it sucks that Keanu Neal is gone for the year and that leads me to my questions. With how Damontae Kazee played in the preseason and coming in to replace Neal on Thursday night, do you believe he can keep up the pace that Keanu did? The other question, do you think Steve Sarkisian has what it takes to be an NFL play caller, and do you think Kurt Warner's remarks on him have backing? I do feel that a lot of our play calling was really lax for the talent we have.
Matt: Let's get a few things straight, beginning with the outcome on Thursday night. I honestly think it was more of a defensive slugfest – and both offenses struggled at times to move the ball or, in the case of the Falcons, punch it in when they needed to most. So give credit to where credit is due: the Eagles defense had a lot to do with the Falcons' inconsistencies on offense. They collapsed the pocket at times, forcing Matt Ryan to move around and throw from different spots and angles. It happens. Everyone played a role in it – from the offensive linemen to Ryan to the receivers and running backs. I'm not defending every single play call, but if the perfect one is called against whatever look the Eagles were presenting, the Falcons still have to execute. And if they don't, is it fair to question the play call? Moving on. I like Damontae Kazee a lot as a player – I've called him a playmaker numerous times during the preseason because, well, that's what he does. He's a different kind of player than Keanu Neal, with different skill sets. It's up to the coaches to take advantage of those and find a way to marry his skills with their scheme. You can put a square peg into a round hole, right? I'm sure coach Dan Quinn and defensive coordinator Marquand Manuel will adapt and find a way to use him as well as Jordan Richards. Also, the Falcons recently signed safety Keith Tandy, a former West Virginia Mountaineer who last played with the Buccaneers. It'll be interesting to see how this comes together. Thanks for the questions.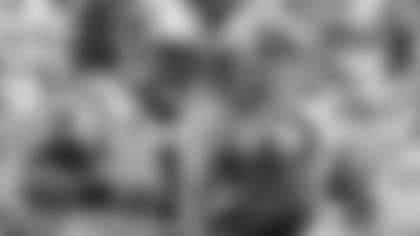 Kimberly from Hoffman Estates, IL
Any concerns about the Panthers being able to travel with Hurricane Florence scheduled to hit that area on Thursday and Friday? The forecast says that there will be heavy flooding and high winds for several days to the state.
Matt: I'm certain the Carolina Panthers are paying close attention to the forecasts and will plan accordingly, even if that means traveling a day earlier and practicing here. I haven't heard anything along those lines, but I'm sure they'll take every precaution necessary.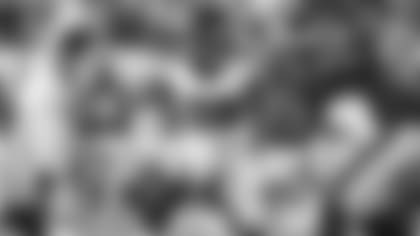 Dwight from Wilmington, DE
Hey Beek. I think Tevin Coleman should be used in the red zone or goal-line offense. One bigger back can run inside. I think the Eagles' defense just needs to be given credit. I think the offense needs to go up-tempo; that was a strength in 2016. Beek, what's your take on my thoughts?
Matt: Interesting takes, Dwight. But the focus right now is on Carolina. Tevin Coleman hasn't exactly run well against the Panthers' defense as of late, either. In Week 9 of last year, Coleman had five carries for 5 yards. And in Week 17, the season finale, Coleman had 23 yards on 11 carries. The Panthers have been able to bottle him up. I'd like to see the Falcons stick with the run more in Week 2 and then take some shots downfield. Hopefully one of the Falcons running backs will be able to pop one or two long runs and get this offense humming again.
Rico from Roswell, GA
Beek! Love the blog man. Great stuff. Can you touch on our fullback situation? Have you watched the film on Ricky Ortiz? He's clearly is not up to task of blocking in the NFL! This is tough to digest after watching Patrick Dimarco, Derrick Coleman, Mughelli, etc. Any chance we sign a capable fullback? Feels like this is going to be the weak spot on the offense all year.
Matt: We are still getting questions about Patrick DiMarco? Really? Well, all I can tell you is that the Falcons coaches liked what they saw in Ricky Ortiz during training camp and the preseason. My advice is to tap the brakes on passing judgment on him after just one game. The Eagles front four were disruptive and caused all sorts of problems at times, to be fair. I wouldn't hone in on the fullback, Rico. Just my three cents.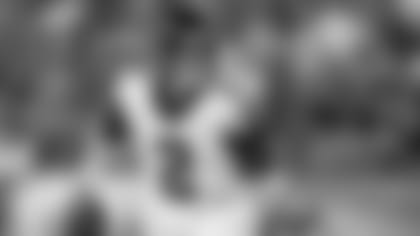 Matt from Augusta, GA
It is extremely irritating when you cannot let yourself criticize the Falcons or Falcons management. It obvious you're just a P.R. person for the team so just come out and say it, please. I'm a Ryan fan but he's not getting any younger and time is running out. Also, I predict if the team goes on a losing streak Steve Sarkisian will be gone by the end of the year or should be. Optimism doesn't win games coaching and execution does. You can give your thoughts, but I know you won't because you can't deal with criticism. You refuse to print it. I'd be willing to bet you're a liberal.
Matt: Thanks for the laugh this morning, Matt. I normally don't publish any questions or comments that contain personal attacks because they're usually a waste of time. But I'll play along … this time. I'd be remiss if I didn't point out that you apparently don't read everything I write. That's fine, really. First, the Falcons have played one game this season. That's the sample size for this team. Did Matt Ryan struggle against the Eagles? He sure did. Did the offensive line, receivers and running backs struggle at times, too? Absolutely. But as I noted above, you must give credit to the Eagles here, too. They're the defending Super Bowl champs and were the No. 1 rush defense in the league in 2017 – giving up just 79.2 yards per game. They're very good and stiffened up when their backs were against the wall in the red zone. As far as your gloom-and-doom predictions calling for people's firings, I'm going to ignore because it's unfounded. The Falcons were the only NFC team to return to the playoffs last season. Their offense finished eighth overall in yards per game with 364.8 yards per game in 2017. With 19 of 22 starters returning, expectations are high. They lost the opener, but it's not the end of the world. It's one game. Relax.
Jimmy from Winston, GA
Beek, I guess I saw a much different game on Thursday night than many people. For the first game of the year I thought the Falcons looked really good, take away the fact that they stalled in the red zone. Had they been able to score in those situations, the conversations around town would be much different today!! I am hoping that this game will be the wake-up call for the Falcons. Seems to me that they lost their first game to Tampa a few years back and everything turned out just fine!! My question to you is, don't you think if the Falcons stopped trying to force the ball to Julio Jones every time they throw the ball and utilize their other quality receivers, it would make life easier for not only Matt Ryan but also free up Julio for when you need him? Love your articles, keep doing what you do.
Matt: Thanks, Jimmy. Appreciate the kind words, man. The Eagles had a difficult time covering Julio Jones at times, and that's a big reason why he had so many targets – he was open. The Falcons had opportunities to score in the red zone but failed to execute in the end and it cost them the game. There's really no way to sugarcoat it.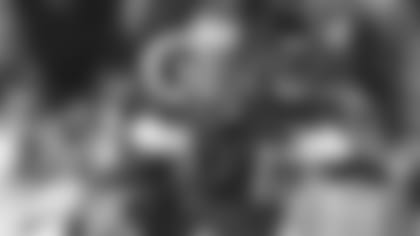 Bryan from Alpharetta, GA
Hi, Beek. How about this as a change of pace when we are on the goal line trying to score a TD? Mohamad Sanu played some QB at Rutgers. Once in a while, try running the wildcat with him taking the snap. He would be another weapon alongside our talented running backs and wide receivers. It would be hard for even the best defenses to stop all those options; hand off, quarterback run, pass. I wouldn't recommend it every time, but once in a while it would throw off the defense.
Matt: I'm all for throwing some different looks at the defense, forcing them to scramble or burn a timeout. I like it. Plus, it forces future opponents to prepare for it as well. And who knows, maybe you confuse them, get a blown coverage and cash in. I like it.