Welcome to Straight from the Beek! Welp, four down and one to go before the Falcons start playing the ones that count. For now, we've got a lot to dissect from Thursday night's loss to the Redskins. I listed a handful of things I liked (and didn't like) in my postgame column. And you guys had plenty to say about it, too – so let's get to your questions and comments now. Just remember that all opinions here are mine unless otherwise noted.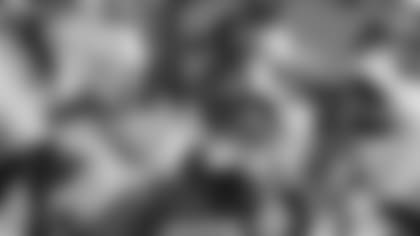 Kevin from Sierra Madre, CA
Hi Beek, I want to give Ben Kotwica a chance, but we have had several muffed punts and our kicker is faulting majorly as these games have been played. Do you see an improvement coming to our special teams play soon? Keith Armstrong would not have stood for this kind of performance.
Matt: Don't forget Kenjon Barner, Kevin. The veteran returner signed during the offseason hasn't played in the last two games and that has allowed the Falcons to get a good look at some of these young players. As I pointed out in my column, Marcus Green and Olamide Zaccheaus had golden opportunities to make an impression Thursday night and both ended up muffing punts resulting in turnovers. Mistakes like that will get you beat. Knowing Barner is in the wings makes me feel much better about the return situation. As far as the kicking game goes, I thought that was one area the Falcons were setting heading into the preseason. Now I'm not so sure. The three missed field goal attempts from 54, 52 and 52 yards out didn't both me so much (remember, one was tipped, too). But the 37-yard attempt that sailed wide left against the Redskins certainly made me pause and think twice. I think Ben Kotwica is a good coach and I've enjoyed watching him work with the special teams this offseason, too. He's also a sharp guy and I think he'll work with the coaching staff to figure out the best course of action with the kicking game. I'm certainly not blaming him though.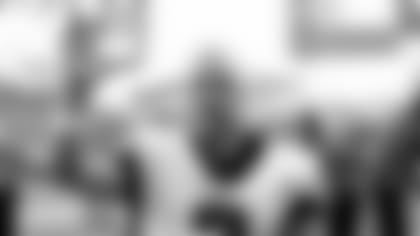 Spencer from Mount Dora, FL
Matt Bryant is still out there. Do you think at this point we could sign him at a discounted rate and be more consistent in the kicking game? I know it's just preseason and I know Giorgio Tavecchio was 5 for 5 late last season, but he looks like he is lacking confidence at this point. Your thoughts?
Matt: When the Falcons decided to part ways with the franchise's all-time leading scorer, I'm positive that they looked at all of their options and thought things through. I love "Money Matt" Bryant, and so do a lot of Falcons fans. But ... teams often have to make those tough decisions when it comes to players. Up until Giorgio Tavecchio missed that 37-yard attempt, I was not too concerned about him. Now, it feels like there's a reason to be concerned. I still think he'll kick his way out of this and return the guy we affectionately call "Italian Ice." Will the Falcons bring in some competition? Maybe. Will it be Matt Bryant? They very well could, I suppose. Will they ride it out with Tavecchio? That's where I'm leaning, but I have no idea of what's being said behind closed doors about it.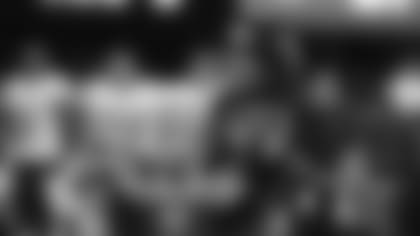 Cliff from Urbanna, VA
Hello there, Matt. Hope you're having a good summer. I was watching the game last night and I'm still not impressed with our kicker. This is more of a comment than a question. I really do think we need to try other options. What's your thought on the matter? We don't want to be in the same shape as the Bears were. Thanks for listening.
Matt: Hey, Cliff. Check out my response above and I agree with you on your last point; and I know the Falcons do not want this kicking situation (if they indeed view it as one) lingering over their heads when they make the trek to Minneapolis for the Week 1 showdown against Vikings. You want to have confidence in every player that suits up and believe they're capable of coming through in crunch time. Right now, especially with the fan base, there are some doubts about Giorgio Tavecchio. I get it. Stay tuned.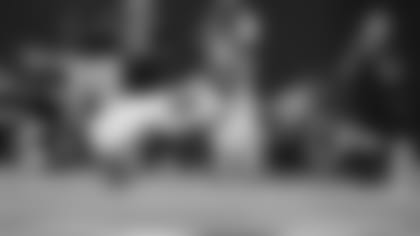 TJ from Beckley, WV
Hello, Beek. I like seeing our veteran players getting back to old form. Do think preseason standout Jaeden Graham will make the starting roster??
Matt: I think the Falcons really like Jaeden Graham, TJ. There's a reason why they kept him on the practice all last season and have worked with him to develop. All of that time, patience and hard work is starting to show now on the playing field. Unfortunately (for Graham), the tight end room is somewhat crowded right now with Austin Hooper, Logan Paulsen, Luke Stocker, Alex Gray and Graham. The Falcons have traditionally kept three tight ends under Dan Quinn and I think they'll like do so again this year. It's worth noting that he's also lined up in the backfield as a fullback at times, putting his versatility on display. Will Graham make the cut? I think it'll be difficult, but I can see them keeping him on the practice squad. He's had some nice moments during the preseason. Making matters a bit more complicated is the fact that Graham left Thursday night's game against the Redskins with an apparent knee injury. We do not know the extent of his injury, but it is clearly a setback for him. I like the player a lot and think he's good enough to play at this level. Time will tell. MAILBAG
Do you have a question about the Falcons that you want answered? Ask a question here and it could be posted on AtlantaFalcons.com.
Do you have a question about the Atlanta Falcons (or anything football-related) you'd like to ask Matthew Tabeek? If so, submit it here. Please remember to include your home state (or country if you live outside the U.S.). Thanks for reading SFTB!
They said what?!
The latest episode of Falcons Audible podcast it out and it's a must-listen for Falcons fans. Keanu Neal and Ricardo Allen joined me to talk about their comeback stories, the 2019 season, what's different playing defense with Dan Quinn as the defensive coordinator – and we had a little fun playing some word association (I finally got Keanu to crack!). Check it out.
To listen and subscribe to the Falcons Audible podcast: