Welcome to Straight from the Beek! The Falcons' rookies will be in town this week for minicamp and training camp is right around the corner. In the meantime, you've got plenty of questions – so let's get to them. Just remember that all opinions here are mine unless otherwise noted.
Curtis from Villa Rica, GA
With Devonta Freeman getting injured the last two years and Tevin Coleman gone, do you believe that we have a running back that can carry the load for 16 games?
Matt: Look around the league and tell me how many three- and four-down backs there are right now. And with those guys in mind, how many have stayed healthy for all 16 games in consecutive seasons? There aren't a lot of bell cows out there who can make it through all 16 games unscathed and do it season after season. The guys who can – Ezekiel Elliott, Adrian Peterson, Le'Veon Bell, Marshawn Lynch, Todd Gurley, Saquon Barkley – are usually playing in very good offenses (but not always). It's tough to do, is my point. And over the last few seasons, the Falcons have needed at least three running backs to get through the season. That'll be the case again this year, too. Those guys take a beating at that position; they're getting hit – often multiple times – every time they touch the ball. Yes, Devonta Freeman returns with Ito Smith while Tevin Coleman signed with the 49ers in the offseason. The Falcons also drafted a bigger back – Qadree Ollison out of Pittsburgh – and signed Kenjon Barner as a free agent. Marcus Green was drafted in the sixth round, too, but he'll be looked as a special teams contributor first. Oh, and don't forget about Brian Hill, either. I think Freeman returns as running back 1A this season, provided he's completely healthy (and all signs point to that). It's a big – make that huge – season for Freeman. He's got a lot to prove after missing 16 games the last two years (he played in 14 games in 2017 and two in 2018) due to multiple injuries. When healthy, Freeman is capable of putting up 1,500 yards of combined offense. Even he stays healthy for all 16 games, the Falcons will count on at least two other backs to make contributions and fill in. Smith proved to be very capable as a rookie in a reserve role last year and will likely be better in his second season. I think it'll be very interesting to see how quickly Ollison can pick up the offense and make an impact. If he can, he could get some touches. I expect some heated battles to unfold for the second and third spots on that depth chart. It should be fun to watch.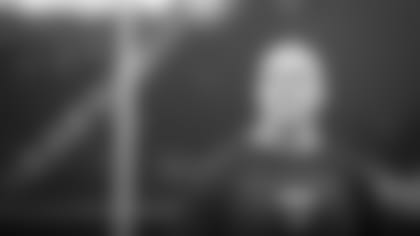 Mike from Vero Beach, FL
I am going to start off right up front saying that I am a big Falcons fan, but not a big Dan Quinn guy. I had hoped the Falcons could have gone for and persuaded David Shaw from Stanford to come on board. Nonetheless, Quinn is the guy and I am an Atlanta fan, so we are all in the same room. I will say that I liked the coaching changes he made, including Dirk Koetter coming back, and the very bold move of Quinn himself taking full responsibility for the defense as DC. My question is, did Dan put his job on the line by going all in? Like all things equal, normal injury quotient, etc. Either they make the playoffs this year or he may not be the guy for the job. I hope he is open to thinking that way and I hope Falcons owner Arthur Blank is thinking that way also. If that is the picture unfolding, I respect the hell out of him and would be all in. Am I off base thinking this way, in your opinion?
Matt: This is a bottom-line business, Mike, and Falcons coach Dan Quinn will be the first one to tell you that. If the tough offseason changes and decisions he made didn't prove that, I don't what will. Regardless, there isn't a lot of job security in coaching in general. Some coaches have a honeymoon period when they're first hired, but there are so many factors to consider because every situation (every team) is different. As far as Quinn goes, sure, there's pressure on him to win – and to make a return to the postseason. That's the expectation every single year. There's so much parity in this league – just look at the number of close scores every single week. All it takes is a string of injuries to key players to derail a season (see 2018). When a team parts with all three coordinators and keeps the head coach (who also inherits the defensive coordinator role), that should tell you they believe in the head coach. And the Falcons do. They should. Look at his track record. But to answer your question, there is pressure to win in 2019. And the expectation is to return the playoffs and make some noise. So, you're not off-base, Mike. The core of this team has been to the Super Bowl and knows what it takes to get there. They want another shot – and that's the expectation here. And Falcons fans should love that.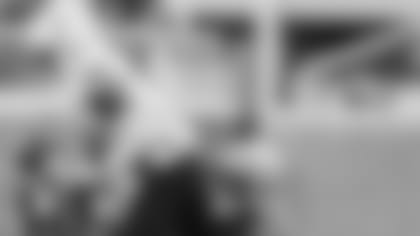 Carl from Hephzibah, GA
Good morning, again, from the home of the Augusta Nationals (The Masters). Two questions. 1) As cap casualties and cuts begin to take place, do your foresee Atlanta signing any prospective players? 2) Do you believe Marcus Green will be on the active roster? He can provide a "change of pace" and be a "home-run threat" at the slot position or RB, but with the backfield and receiver slots full, where do you see him seeing action?
Matt: Hi, Carl. I'll answer your questions in order. Yes, and yes. Marcus Green is listed as a running back but the belief is that he can make an impact first as a returner on special teams. It's unfair to compare to anyone at this point, but if I had to … think Darren Sproles, mostly because of his build, speed and return abilities.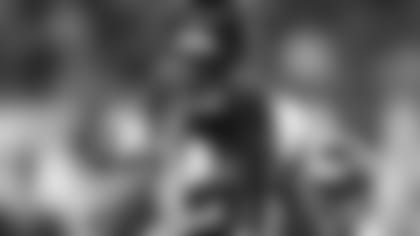 Michael from Baltimore, MD
Hello Beek. It's a long-time fan from Baltimore. I wanted to know two questions: 1) What do you think of our current roster and how good of enough chance do you think we have in a Super Bowl this year? 2) What do you think of Desmond Trufant?
Matt: Hello, Michael. I wrote it prior to the 2017 and 2018 seasons, and I'll write it again ahead of the 2019 season … I think the Falcons have all the right parts in place to make a postseason run (and you're in it, anything can happen). They have a proven leader in Matt Ryan, who is playing at a very high level. They've surrounded Ryan with very good weapons – Julio Jones, Mohamed Sanu, Calvin Ridley, Austin Hooper and Devonta Freeman – and they've recently invested a ton of resources (and draft picks) into the offensive line. If you can't win in the trenches, you've got no chance. Now they should have one. On the other side of the ball, they've got three former first-round picks at defensive end in Adrian Clayborn, Vic Beasley and Takk McKinely. They've got stronger and bigger along the defensive, anchored by Grady Jarrett. The Falcons linebacker corps – led by Deion Jones and De'Vondre Campbell – is one of the best in the league. And the secondary, which was decimated a year ago with injuries, has Keanu Neal and Ricardo Allen returning along with an emerging playmaker in Damontae Kazee. All of that will not only take pressure off cornerbacks Desmond Trufant and Isaiah Oliver, but it will help them excel on the outside. If the front seven can stay healthy, Michael, I think the Falcons secondary – including Trufant – will be just fine. Hope that answers your questions.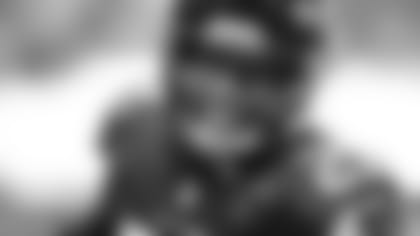 Daniel from Avondale, AZ
What's up, Beek? I'm seeing a lot of projections that don't have Damontae Kazee starting. I don't see why he wouldn't, because he was a league leader in interceptions, and he racked up 80 tackles. He seems like the perfect ball hawk to place next to a hitter like Keanu Neal. I think that's the best move going forward. We could still use Ricardo Allen in nickel and sub packages. Even sliding Neal down to a hybrid linebacker slot in the nickel and putting Allen in the back with Kazee. Just some ideas. Let me know what you think!
Matt: Don't panic and look too far into those projections. Believe me, the coaches know what they have in Damontae Kazee and he will be on the field. Remember, the two starters – Ricardo Allen and Keanu Neal – are back there for a reason. They're very good at what they do. When they went down with injuries, Kazee took full advantage of his opportunity. Let's see how this all shakes out and what kind of packages the new defensive coordinator (Dan Quinn) comes up with to take advantage of his talent. Expect a lot of nickel packages, especially with all of the pass-happy offenses they're going to face in 2019. MAILBAG
Do you have a question about the Falcons that you want answered? Ask a question here and it could be posted on AtlantaFalcons.com.