We're officially into the second week of Falcons training camp – two days into the second four-day block – and there's a lot to digest and talk about when it comes to this roster, not to mention that there's an actual game to be played this week. You've got plenty of questions, so let's get right to them. Just remember that all opinions here are mine unless otherwise noted.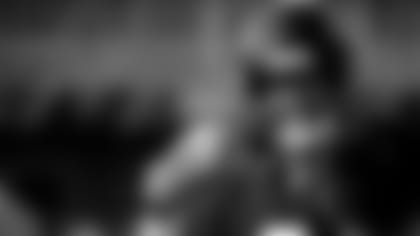 Marcus from Wildeshausen, Germany
Hi Beek, what do you think about the placement of Matt Ryan in the top 100? Who chooses the placements and why can it be that he is so badly placed? He should be much higher up in my opinion.
Matt: In case you're not familiar with what Marcus is referring to, it's the NFL Network's "The Top 100" piece they put out annually. The players are chosen by fellow NFL players and the rankings are based on an offseason poll by the NFL. The players are ranked based on their on-field performance from the recent season. I'd expect Falcons fans to not be pleased at Matt Ryan's No. 69 placement. I can't tell you why he slid so far, but if I had to guess, I'd say that finishing 7-9 and missing the playoffs had something to do with it.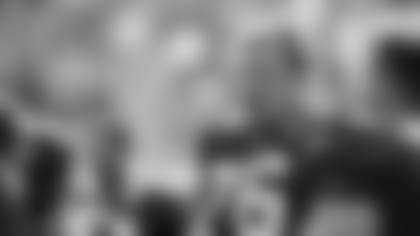 Dave from Manchester, United Kingdom
How much do you think Chris Lindstrom and Kaleb McGary will play next to each other in pre-season? I'd expect them both to be starters before the end of the season, but they aren't together in training camp.
Matt: Right now Chris Lindstrom is taking all of the reps with the first-team offense, Dave, and I expect the rookie from Boston College to stay put there. I think you'll see the two rookies playing together more as Kaleb McGary progresses and earns more reps with the first team. While a lot of that is up to the rookie from Washington, veteran Ty Sambrailo – who is currently taking all of the reps at right tackle – will have a lot to say about it as well (with his performance). You'd expect a first-round pick to eventually crack the starting lineup, but nothing is guaranteed in this league. McGary will have to earn it, and Sambrailo won't give up his spot without a fight. Stay tuned.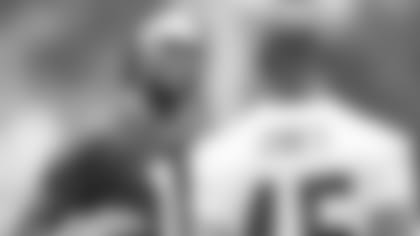 Matt from Duluth, GA
Beek, thanks for keeping us informed. Lots of good moves this offseason and roster is shaping up really well. Cap is shrinking and we still have to restructure Julio's deal. Can Thomas Dimitroff get it all done?
Matt: Yes, the Falcons have been very busy this offseason – not in only free agency and the NFL Draft, but with re-signing some core players. As far as getting a new deal in place for Julio Jones goes, I don't think it's a matter of if, but when. It'll happen. Thomas Dimitroff has said repeatedly that it's a top priority and he's managed to come through on everything else. Jones is one of the greatest players to ever wear a Falcons uniform; they'll take care of him.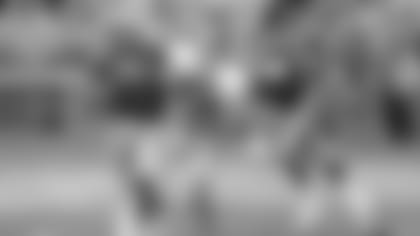 Stuart from East Lyme, CT
Beek, Falcons fan for 44 years. I live in New England, so you can only imagine the pain I endured a few years back! Besides Matt Ryan and Michael Vick, who do you think is the third-best Falcons QB of all time?
Matt: That's an easy one, Stuart. Steve Bartkowski, and I don't think I need to defend that one – unless I were to say that he should be No. 2 on your list. And I think I could make a very strong case for it. In fact, I will … he should be No. 2 on your list. Just look at the numbers. If you disagree, hit up my inbox and send me a note.
Jimmie from Augusta, GA
Hey Beek! Love the column, BTW. So, I understand we have the game against Denver and most often than not most teams don't start their starters in the Hall of Fame Game. Any chance you think they play or no?
Matt: No chance at all, Jimmie. I'd be very surprised if they take any reps in that game. The Falcons have five preseason games this year, and the starters generally play in two of them – and it's limited action at best. There's no need to expose your veteran players to injuries in what's essentially a meaningless game for them. For rookies, newcomers and other players trying to earn a place on the roster, the games mean everything. They can't get enough reps on the field – not just for the Falcons, but for other teams. They're auditioning for all 32 teams. The Falcons know what Matt Ryan, Julio Jones and Grady Jarrett can do on the field. There's no need to have Ryan sitting back there in the pocket taking hits from a rookie defensive end trying to make an impression.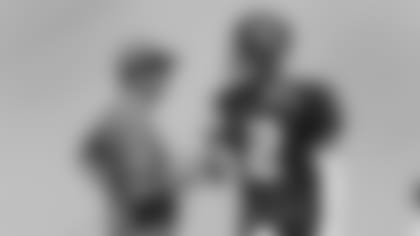 Shane from Myrtle Beach, SC
Do you think we will see more of Matt Ryan more during the preseason than usual? Get the offense going early now that we have Dirk Koetter back?
Matt: No, you won't see more of Matt Ryan in the preseason. He'll play about the same number of snaps as he usually does. Ryan works with Koetter every day in practice and in meetings, Shane. Plus, they've worked together in the past. There's no need for more reps in a preseason game.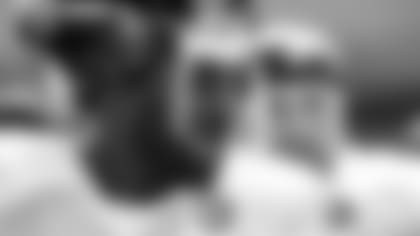 Cam from Chicago, IL
Beek! With the team so thin at 4-3 EDGE, are we going to see some OLB prospects slide down and transition into DE? Who's been playing DE aside from the usual?
Matt: Let me answer your question this way, Cam. I think you're going to see some different looks and packages out there on defense this season. I think Dan Quinn, who is also calling the defense this season, is going to be more aggressive and find more ways to get certain players – or playmakers – on the field (see Damontae Kazee). I think you might see more nickel packages, more blitz packages, the cornerbacks might be playing closer to the line (to create smaller passing windows), and I think you'll see a different front at times – like three interior linemen, two edge rushers and two linebackers at times. I think you'll see guys like newcomer, Allen Bailey play what he refers to as a "big end" spot. I don't think we'll see a ton of it during the preseason, but some of it. Teams are usually very vanilla during exhibition games. Hope that helps answer your question.
Daniel from Newnan, GA
Hey Beek, thanks again for SFTB ! How about another Question of the Day. Could you offer this one to us readers?
What will be the Falcons 2019 regular season record?
A. 12-4
B. 11-5
C. 10-6
D. 9-7
Matt: I'd like to answer that one first, Daniel. And I'm going with choice C. For now, anyway.
Patrick from Rock Hill, SC
Who do you think you are?
Matt: Well, sir, I am Matt Tabeek, digital managing editor of AtlantaFalcons.com. Before taking this job in May of 2017, I was at CBSSports.com for several years where I was the lead NFL editor and assistant managing editor. I'm married with three incredible children and live in Forsyth County. I'm originally from Binghamton, N.Y., (the most famous person to come out there was probably Rod Serling, creator of "The Twilight Zone") and I just happened to go to school with a kid named Patrick Hull for 13 years (who now live in Rock Hill) … from kindergarten at St. Thomas Aquinas School to graduating with him at Seton Catholic Central High School. You wouldn't happen to be him, would you? If I know him like I think I do, sending me a question like this is right up his alley! He's a funny dude.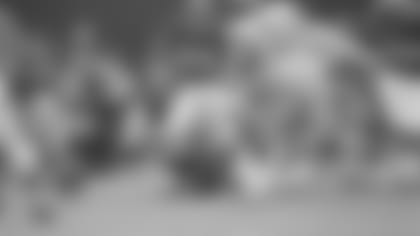 Dan from Suwanee, GA
Thanks for answering my question Thursday, Beek! Do any great examples of infant wisdom in NFL history stand out to you? I'd like to get better sense of how it can impact the game.
Matt: This is an easy for me, Dan. Growing up in a house full of Giants fans – I wasn't one, as much as my father tried to make me one – there were a lot of painful games and seasons before Bill Parcells arrived. If there is one play that demonstrates the true power of (ahem) "infant wisdom" it would be the one that took place in Giants Stadium on Nov. 19, 1978. That was a long time ago – and I was just a young kid – but surely everyone that follows the NFL has seen it once or twice. Giants fans refer to it as "The Fumble." My father refers to it as something inappropriate for print or this website. The rest of the world refers to it as the "Miracle at the Meadowlands." The Eagles had essentially lost the game, had no timeouts and were trailing 17-12 with 31 seconds left when former Giants quarterback Joe Pisarcik dropped back and fumbled the ball. All he had to do was take a knee. Eagles cornerback Herm Edwards scooped the fumble and ran it back 26 yards for the game-winning TD. And THAT is why teams take knees and line up in what is now called the "victory formation." For Giants fans, it without a doubt one of the dumbest plays in franchise history. A classic example of "infant wisdom," Dan. MAILBAG
Do you have a question about the Falcons that you want answered? Ask a question here and it could be posted on AtlantaFalcons.com.