We're heading into Day 3 of the Falcons' 2019 training camp and you know what that means, right? The pads are coming out – and that means we're about to learn a whole more about this team, particularly the newcomers and rookies. In the meantime, you've also got lots of questions, so let's get right to them. Just remember that all opinions here are mine unless otherwise noted.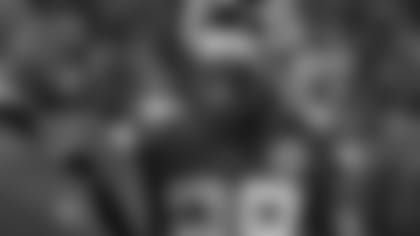 Brandon from West Valley, UT
Hey Beek! First off, I love reading your columns, they are amazing and keep me caught up with the team. I greatly appreciate them so much. I don't know if this has been asked, however, I want to ask either way. So, with the sad loss off J.J. Wilcox, do you think we are going to try and pick up another safety? I know Eric Berry would be an amazing pickup regardless the age, I still think he is a ballhawk and I still think he has some juice in him maybe for a one-year deal, see how it goes? What are your thoughts? Is it a possibility?
Matt: I think Eric Berry has been a sensational player in this league for almost a decade (nine seasons). And his personal story of overcoming cancer (Hodgkin's lymphoma) and, later, a ruptured Achilles tendon is both amazing and inspiring. That said, the 30-year-old safety from Atlanta is a free agent after being released by the Chiefs back in March. Would he be a good fit for the Falcons? I'm not so sure at this point, especially if Berry is hoping to land a big deal with a team and come in as a starter. Keanu Neal and Ricardo Allen are coming back season-ending injuries and Damontae Kazee can also play safety and cornerback. The Falcons also have Sharrod Neasman, Chris Cooper, Kemal Ishmael and Jason Thompson on the roster at the moment. Honestly, I think Berry's leadership would be fantastic for this team – and I still think he can make plays on the field. I do feel bad for a guy like J.J. Wilcox, but he was clearly a backup and possibly a special teams contributor here. I think Berry is looking to find a team where he can start – and his asking price might be a little too high still. Or maybe there's more to it. Whatever the case, I honestly don't think the Falcons would add him unless something disastrous happened back there (and we don't really want to go through that scenario again).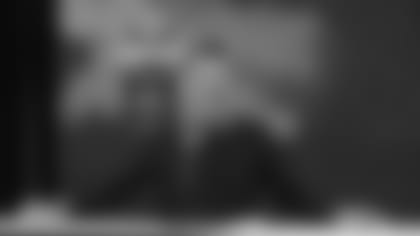 Scott from Sugar Hill, GA
Hello Beek!! Keep up the good work. I'm really looking forward to the season. I'll get straight to my question. What's our current cap space situation? I know that the two recently completed contracts should have helped and the pending Julio Jones contract might as well. I also know that the roster isn't finished, and further acquisitions may be required but you've got to have the cap space to make that happen. Do we have room to make some other moves as required?
Matt: Hey, Scott. The Falcons currently have about $10.7 million in salary cap space, according to overthecap.com. And, yes, the team is negotiating with star wideout Julio Jones on a long-term extension right now, too. How that will affect this year's cap number is anyone's guess at this point. Falcons general manager Thomas Dimitroff has done a fantastic job in drafting your players who have contributed right away and, at the same, systematically identified key players to secure with long-term deals. All I can tell you at this point is to have faith in the front office.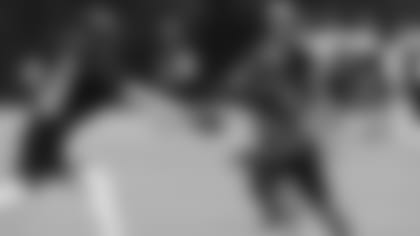 Mel from Decatur, GA
Hey Beek, how much success do you think Devonta Freeman will have with Dirk Koetter back? I'm not sure if most fans remember, but Freeman was drafted by Dirk Koetter and Mike Smith but they were fired after his first year. The new regime brought in Tevin Coleman under Kyle Shanahan's system which led to the two splitting carries. Now, in my opinion, Freeman was always the better back but was forced to split carries because Coleman was Shanahan's guy. With both out of the picture and Freeman healthy and playing with a point to prove, I think he could be return to a Pro Bowl running back. I'm predicting over 1,200 rushing yards!!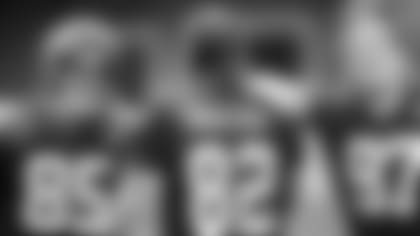 Justin from Baltimore, MD
Hey Beek! You said we can ask you about ANYTHING related to the Falcons, so, my question is more about the locker room camaraderie. How are all of the players getting along? I always see pics of Julio, Ridley, and Sanu hanging out which is nice, but how are the relations of the team as a whole. I feel that with football, like all other sports, you need to have good relationships with teammates in order to have an elite rhythm on the field. Thank you and keep it up!
Matt: I can tell you this much, Justin. There is very good chemistry on this team. While this team also has its superstars – see Julio Jones and Matt Ryan – I can't think of a so-called problem child, diva or outright cancers. The Brotherhood that's referenced so often is more than just a word here – they believe it and walk it. Culture is important to Thomas Dimitroff and Dan Quinn, and they've built around certain players who check certain boxes. I hope that answers your question, Justin. These players like each other – and they all want to win.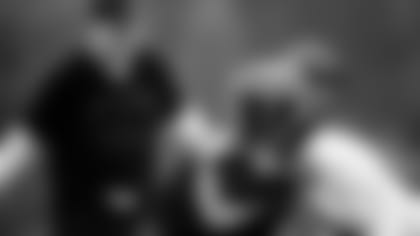 Chuck from Henry, VA
Hi, Beek. I'll be turning 50 in a few weeks, been a Falcoholic since age 6. I've seen plenty of questions surrounding our QB. My opinion, also backed up by stats, the best in Falcons history and definitely one of the best in the league. Other than the firing of all three coaches at end of last season, I honestly believe that Atlanta has quietly put together a sleeping giant, barring injuries. I think criticism can be put to rest on our first two draft picks. They have the talent to blossom. I do have two concerns. First is Vic Beasley and second is Devonta Freeman. Of course, Freeman is awesome if healthy. Beasley, not gonna pan out. What's your thoughts?
Matt: Here is what I wrote on Devonta Freeman back in May (and I referenced it above as well). I think if he can stay on the field, the Falcons will be a much more dynamic – and successful – team in 2019. It's a big year for him, no question about it. This season is just as big for Vic Beasley, too. The Falcons picked up his option and he's playing for his future – and to quiet the naysayers. The Falcons are also counting on him in a big way defensively. Dan Quinn has taken over the defense and believes he can get the most out of Beasley. If Quinn didn't think it was possible, I think the team would have moved on. That being said, don't write off Beasley yet, Chuck. MAILBAG
Do you have a question about the Falcons that you want answered? Ask a question here and it could be posted on AtlantaFalcons.com.