Welcome to Straight from the Beek! The Falcons' rookies are about to kick off a minicamp and training camp will be here before you know it. In the meantime, you've got plenty of questions. So, let's get right to them. Just remember that all opinions here are mine unless otherwise noted.
Marcus from Savannah, GA
Great job Beek, as always. I think all Falcons Nation would love to have added an explosive defensive lineman. But if we are honest, DQ and Thomas Dimitroff did a great job in the draft. Now we just have to cross our fingers that this class pans out for us. If you look back at DQ's past drafts he's done a hell of a job. No matter who you draft, there's always a possibility that they suck at the NFL level. I like your 10-6 prediction, but I think we win at least 11 games this season.
Matt: Thanks for writing in, Marcus. I think you need to give Thomas Dimitroff and the scouting department kudos for those previous drafts, too. I think it's crucial that the two first-round picks – Chris Lindstrom and Kaleb McGary – make an impact in 2019. Continuity, consistency  and health, especially up front, will be key this season. The offensive line could see as many as three new faces, too, with the addition of James Carpenter. It will take some time to develop that chemistry, too. As far as finishing 10-6, I made that prediction before even seeing these guys on the practice field or take a meaningful snap. I'll definitely revisit that prior to Week 1 of the regular season. I think anywhere from nine to 11 wins makes sense for this team as it stands right now – and it's early May, so let's tap the brakes. There's a lot of work to be done and this roster is still a work in progress.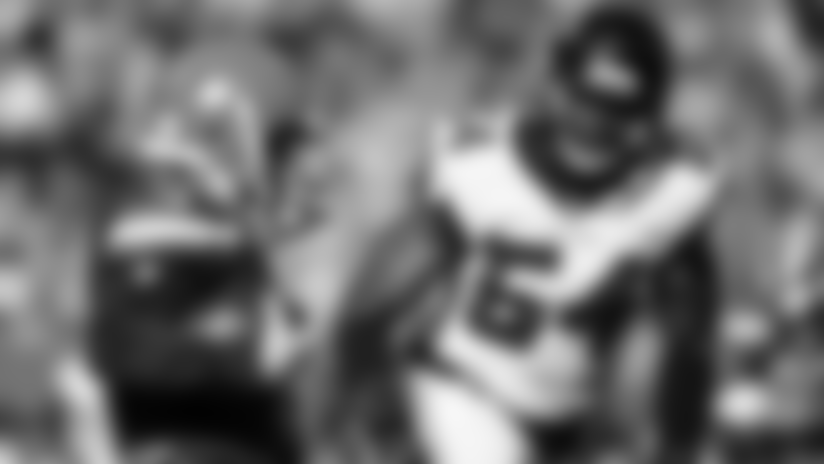 Phillip from Richmond, VA
Good morning, Beek. I read your article about the early guess on 2019 starters on defense and saw you went with Foye Oluokun as the starting linebacker instead of Duke Riley. Interesting. Do you attribute that move as very strong potential from the rookie or a lack of development in Riley? I think with the right player in that spot gives us a strong linebacker group which certainly helps the front end. Obviously strengthening the D-line is a need but looking at the entire front seven overall can address stopping the other guys running game and take away some passing options as well. I hope we see a real fight for that linebacker position. Thanks.
Matt: I'm not sure how long you've been reading SFTB, but heading into the 2018 season I expected Duke Riley to make that jump Dan Quinn always talks about from Year 1 to Year 2 and improve. But it didn't unfold that way, especially after Deion Jones was injured. Now, Riley did start 10 games and made 60 tackles, including two for losses. Foye Oluokun ended up starting seven games and tallied 91 tackles, two tackles for a loss and a forced fumble. His 91 combined tackles were the eight-most among all rookie defenders in the NFL, which isn't too shabby. It's also worth noting that the seven rookies ahead of him were selected in the first three rounds. Oluokun, if you recall, was a sixth-round pick out of Yale. I'd love to see Riley have an excellent training camp, preseason and be right there in the mix for a starting job. It could turn out that way, too. But for now, I expect Oluokun to build on what was an excellent rookie season and carry that momentum into 2019, hence why I have him listed as a starter. It should be a fun battle to watch during camp.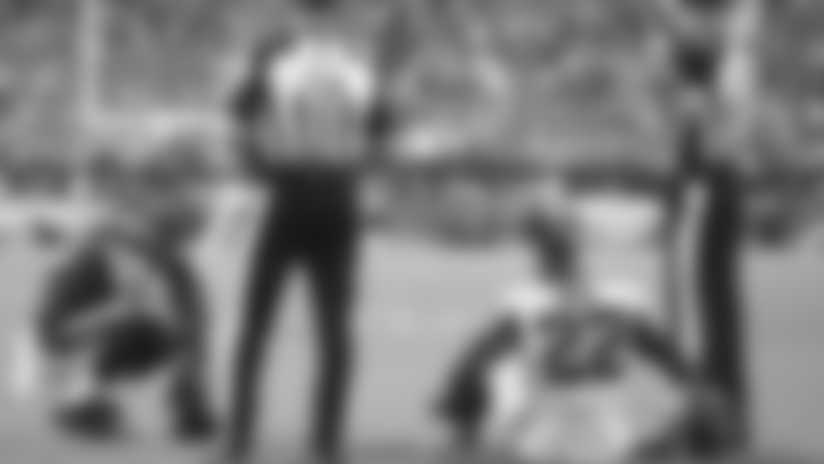 Robert from Springdale, AR
Hey Beek! I'm a long-time reader and a first-time writer and I really enjoy your column! Something I've noticed in recent years is how much the injury bug has plagued the Falcons. Last year's debacle is an obvious reminder but injuries to key players are also what derailed the last two seasons of Mike Smith's tenure with us. Do the Falcons see this as a strength and conditioning issue, and have they taken any steps to address this issue?
Matt: Welcome to SFTB and thanks for reading, Robert! Look, we all know that injuries are a part of the game – it's violent, physical and anything can happen on any given play. Teams are always assessing, evaluating – always looking for an edge and ways to improve, even when it comes to diet, exercise, stretching and training. The Falcons are no different. I don't think the Falcons have a problem in that area, if that's what you're asking. It was a tough year, no doubt. Losing two starters at safety and both guards was unusual. Let's see how these guys bounce back and see how 2019 goes before making any snap judgments. If there's a rash of injuries again this year, then maybe you'd have to wonder. If this team can stay healthy (knock on wood), good things will happen.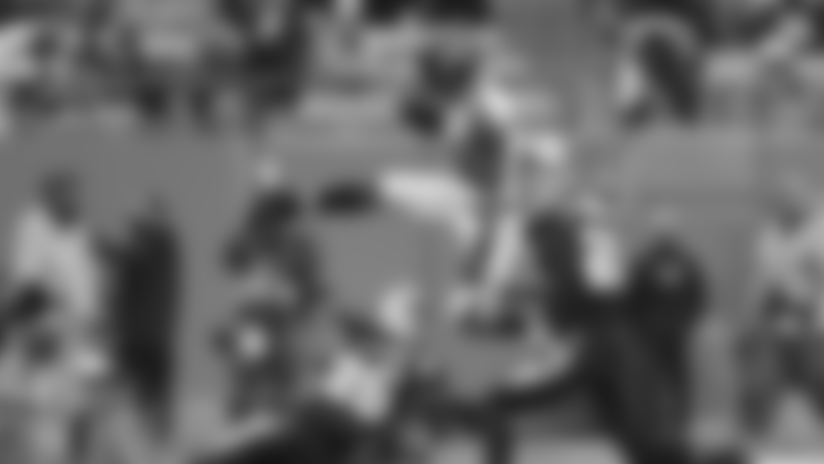 Beandon from East Point, GA
Do you think that the run game will get better now that we have like four different running backs back there capable to play their game?
Matt: Yes, I'm expecting the running game to be better in 2019, Beandon. The Falcons had the sixth-best offense in terms of total yards last year, averaging 389.1 yards per game, but they were not a balanced offense by any means. Atlanta averaged 98.3 rushing yards, 27th in the league, while throwing for 290.8 yards per game, the fourth-most. With all the changes they've made up front with the offensive line – many we're about to watch unfold once camp begins – I'm expecting the Falcons to protect and block better, at the very least. They've added size and maulers up front. Add a healthy Devonta Freeman into the equation and things should definitely improve. I think Ito Smith proved himself to be a capable reserve and should be better in Year 2. And I'm anxious to see what Qadree Ollison and Marcus Green – both very different – bring to the mix. And, as I keep reminding everyone, don't forget about Brian Hill!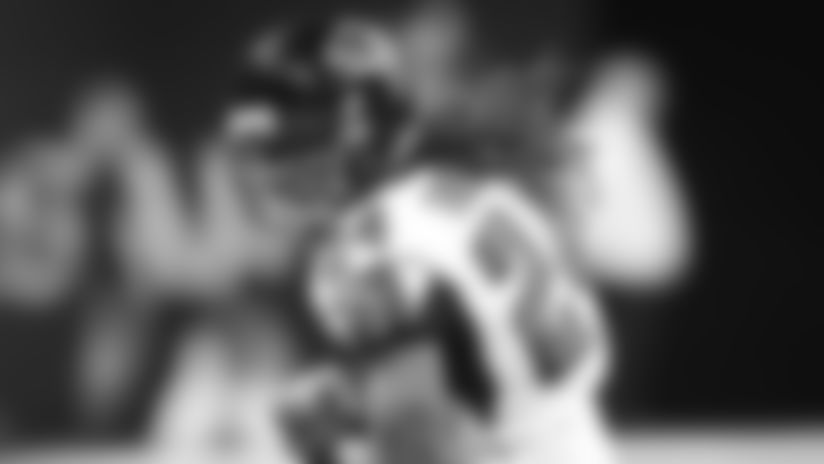 Wayne from Gosport, United Kingdom
Has Devonta Freeman returned to training with his injury? We relied on Tevin Coleman last year and now that he has moved on will Ito Smith work as the backup?
Matt: Yes, Devonta Freeman has been back at Flowery Branch and, as far as we know, is on course to make a healthy return to the field once camp begins. And that's huge for this team. It's a big year for him, too, especially after missing 16 games over the last two seasons. When he's healthy, Freeman is capable of putting up 1,500-plus all-purpose yards a season. This offense has definitely missed him. Ito Smith played in 14 games as a rookie and rushed for 315 yards and four touchdowns. He also caught 27 passes for 152 yards in a reserve role. I expect him to have an even bigger role this season. The battle for the second and third running backs will be intense this season, with Smith, Brian Hill, Qadree Ollison and Marcus Green in the mix.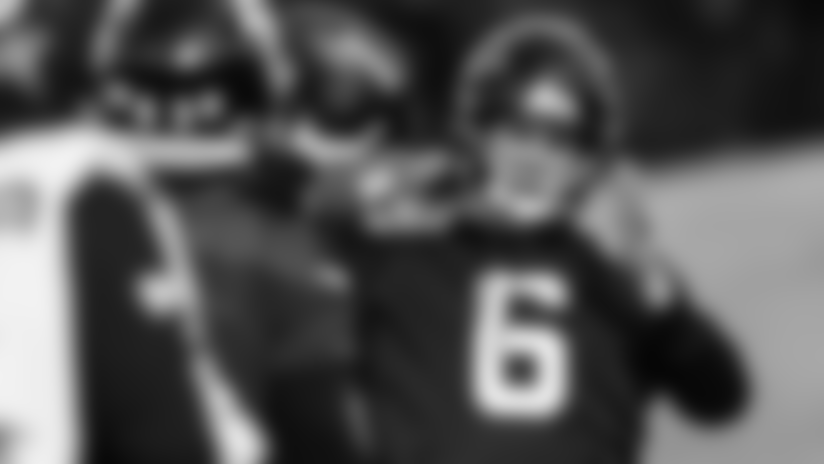 Jose from Cape Coral, FL
Hey, Beek. What are your thoughts on Kurt Benkert? Viable option or not as a backup or potential for taking over for Matt Ryan in years ahead? He's a local guy and was wondering your thoughts ... he's in year two on the practice squad.
Matt: I liked what I saw from Kurt Benkert last year, albeit in limited action during training camp and the preseason. In the Falcons' preseason opener last year against the Jets he made some impressive throws, including a 27-year beauty to Dontez Byrd on the first play from scrimmage in the third quarter (see below).
Matt Schaub, however, is clearly the backup to Matt Ryan, Jose. Schaub signed a two-year extension in early March and has spent the previous three seasons in that role. As we all know, anything can happen in this league and hopefully Benkert takes full advantage of any opportunities that come his way. He's a smart kid with a nice arm. If Benkert continues to fine-tune his game and improves, who knows. MAILBAG
Do you have a question about the Falcons that you want answered? Ask a question here and it could be posted on AtlantaFalcons.com.