Welcome to Straight from the 'Beek! It's gameday and you've got questions. Just remember that all opinions you see in this space are mine, unless otherwise noted.
Kent from Rochester, IN
Do you think the Falcons make playoffs? And when they face the Patriots on 10-22-17, who do you think wins?
Matt: As it stands right now, Kent, I think the Falcons are certainly a playoff-caliber team. The majority of players on the offensive side are back and I think they've added more talent and depth on defense. As far as beating the Patriots up in Foxborough, Mass., well into October goes, that's still a long way away. So much changes in the NFL from week to week. Ask me again that Monday (Oct. 16) during game week. I'll have a better answer for you then.
---
George from Newnan, GA
How many series will Matt Ryan play Sunday? And will Julio Jones make his debut Sunday?
Matt: I don't think Matt Ryan will play much more than he did against Miami. I'll say a series or two, tops. As for Julio Jones, I'd be surprised if he plays, George. These games are all about evaluating young and new players, period. The Falcons know what they have in Ryan and Jones.
---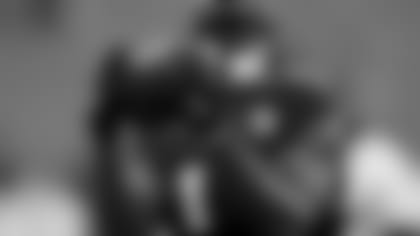 Rutul from Mt, Prospect, IL
Are we going to see double-digit touchdowns for No. 11 Julio Jones this season?
Matt: I wouldn't be surprised, but keep this in mind: In Julio's previous six seasons with the Falcons, he's reached double-digit touchdown receptions only one time – he scored 10 in 2012. But he has come close two other times – he had eight touchdown catches in 2011 and 2015.
---
Mark from Marietta, GA
Will Tak-a-Sak be a pass-rush impact player 2017? 2018?
Matt: I'll go out on a limb and assume you're referring to rookie Takk McKinley here. Let's put it this way, Mark: When you draft any player in the first round, he had better make an impact. Nice nickname, btw.
---
James from Anchorage, AK
Is there a dress code for (NFL, particularly Falcons players)? The long hair seems like a dangerous possibility, getting in their eyes plus the heat during this time of year.
Matt: James, in case you didn't notice, I'm bald and I am no authority when it comes to hair styles, hair problems or hair products for that matter. That said, there are dress codes in terms of the uniform and the Falcons adhere to the same rules as the 31 other NFL teams.
Back to the hair … As far as hair length and grabbing the hair, etc., players are allowed to have long hair (and hair extensions, etc.) and it's all fair game when it comes to tackling, too. So, yes, you can pull a guy down by his hair and it's legal. The hair is part of the uniform in the officials' eyes.
---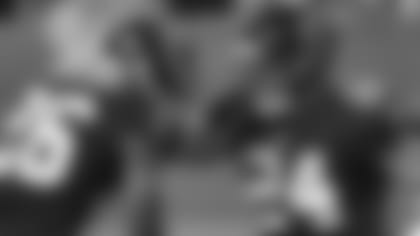 James from San Antonio, TX
I've been a fan since 1966. Why don't the dirty birds play in their black pants, black jerseys or black pants and red jersey more often?
Matt: James, I can't give away any secrets but I think you could see them again. Stay tuned and keep coming back to this spot – I'll have updates for you.
---
WB from Roswell, GA Welcome Beek! 
Was wondering how the numbers might breakdown per position (e.g., how many DBs) on the final 53-man roster? Realize there is no set answer.
Matt: Thanks, WB, glad to be here. And you're right – I have no idea how the roster will break down in terms of numbers at each position. But since you took the time to ask, I'll take a shot at it: quarterbacks (2), running backs (4), receivers (7), tight ends (4), offensive linemen (8), defensive linemen (8), linebackers (8), defensive backs (9), specialists (3). Again, this is a total shot in the dark.
---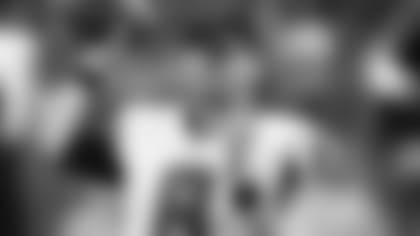 Dick from Ellabell, GA
Why did we not see more of Matt Schaub the first game? Seems like he was in for only a play or two.
Matt: The Falcons know exactly what they have in Matt Schaub and he's clearly QB2 -- the backup -- for them. They want to evaluate players in the preseason, period. That said, I'd expect him to play a little more than "a play or two." Most teams give their backups substantial playing time in the exhibition games, sometimes an entire half.
---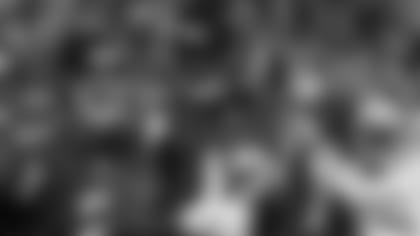 Mickey from Harrison, OH
Will Sanu do any ball-handling assignments this year?
Matt: Ball-handling assignments? Interesting way to put it. Well, I expect Mohamed Sanu to be targeted quite a bit this season – and so he will be entrusted with the ball a bunch. And I expect he'll do some good things for the Falcons, too. And if you're asking if Sanu might be used as an emergency quarterback or punter, well, I wouldn't rule it out. He's been called upon to be ready in that capacity before in his career. Hope that answers your question, Mickey.