After back-to-back heartbreaking losses in the fourth quarter, the Atlanta Falcons (0-3) are preparing to face one of the NFL's hottest teams on the road when they take on the Green Bay Packers (3-0) on "Monday Night Football."
With three losses in three games, the Falcons are already in a hole and must start climbing out of it. That won't be easy to do against a Packers team that has played incredibly well to start the season. For all of the talk surrounding coach Dan Quinn's job status, he could be exactly what the Falcons need in this particular matchup, as Matt Tabeek writes in this week's edition of "Beek's Bits."
"Rodgers is 1-5 in his career (including playoffs) against Quinn as a head coach or defensive coordinator," Tabeek writes. "Rodgers has a 1-3 record against Quinn as a head coach, his second-worst winning percentage (.250) against any of the 26 head coaches he has faced at least three times (including playoffs). For what it's worth, Rodgers was 0-4 in his career against Jim Harbaugh's 49ers."
Dan Quinn hopes to have several starters back
Speaking with 92.9 The Game earlier in the week, Quinn expressed optimism that he would have three key starters back for Monday night. Kendall Sheffield would be getting his first action of the season at cornerback, while Grady Jarrett and Foye Oluokun – two impact players on defense – would assume their usual spots as starters. Based on the injury reports throughout the week, Quinn might have been right to be optimistic.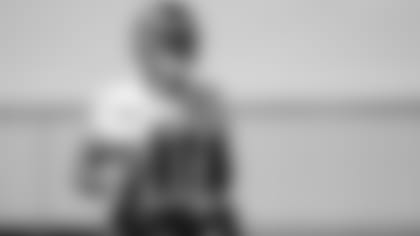 Julio Jones not 100 percent but feeling good
After missing the Falcons' game against the Chicago Bears, Jones is listed as questionable for this week's matchup against the Packers with a hamstring injury. Speaking with reporters, Jones said that while he's not completely healthy, he feels good about his current status. "It's a soft tissue issue, like I said," Jones said. "I feel good. I've been running well at practice and things like that. I'm not 100% with anything, but I feel good."
Matt LaFleur learned much from Dan Quinn
The Falcons didn't just have Kyle Shanahan on the offensive side of the ball when they went to the Super Bowl in 2016, they had Matt LaFleur as well. The team's former quarterbacks coach has gone on to win 16 of his first 19 regular season games with the Green Bay Packers, and he credits Quinn with teaching him a lot during his time in Atlanta. "I learned so much from DQ just in terms of allowing the guys to come to work and have fun, have a blast," LaFleur said. "We are so fortunate to be in the position that we are in. He was the first guy that I was really around that embraced that style of environment and that has played a big impact just on how we go about our business here with the Green Bay Packers."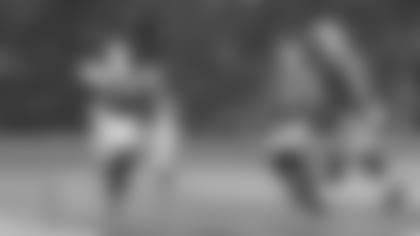 Behind Enemy Lines: 'Buckle up,' Falcons-Packers 'should be fun'
For this prime-time matchup, Jim Owczarski of the Milwaukee Journal Sentinel and Mike Spofford of Packers.com shared many insights on the Falcons' next opponent. The two reporters discussed Aaron Rodgers's excellent play to start the season, how the Packers' offense has evolved in Year 2 under LaFleur and how star corner Jaire Alexander matches up against Julio Jones and Calvin Ridley. There are usually some fireworks when these two teams meet, and that could certainly be the case on Monday night.
Q&A with ESPN's Louis Riddick on Falcons-Packers
Ahead of this game, Kelsey Conway caught up with ESPN color analyst Louis Riddick about the challenges Green Bay presents for Atlanta. "This could get ugly for this defense quickly unless these guys can stop making mistakes, start playing with better technique and be able to put some type of pressure on Aaron [Rodgers] because if they don't, he's going to pick them a part, he's just too good," Riddick told Conway. "They have their work cut out for them on that side of the ball. They're going to have to maximize every possession offensively."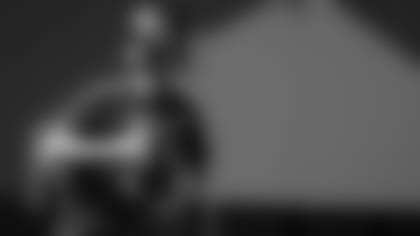 Matt Ryan on beating Packers, getting to 1-3
Nobody is shying away from taking accountability for the Falcons' 0-3 start, and that includes starting quarterback Matt Ryan. Speaking with the media ahead of Monday's game, Ryan discussed what he's seen from the Packers through three weeks as well as how he needs to elevate his own play to help give the Falcons a better shot moving forward. "I think for me it's about capitalizing when we have the opportunities," Ryan said. "It's about giving our guys chances to make plays on balls. I think I've done it pretty good through the start, but it can always be better. Ultimately giving them the kind of ball to allow them to make a play on it and I think I can do that better."
Falcons add kicker Elliott Fry to the practice squad
With the Falcons officially ruling Younghoe Koo out for Monday night, the team will likely turn to kicker Elliott Fry against the Packers. Atlanta signed Fry to its practice squad last week in anticipation that Koo could miss the game due to a groin injury.
The Falcons' fits are unified this week with team apparel in this gallery, presented by Delta. The team heads to Green Bay to face the Packers in Week 4.