Last week I wrote how an 0-2 start to the season was hardly a death sentence for the Falcons, noting that 30 NFL teams have started the year off winless after their first two games and have gone on to the postseason. Not only that, but the 1991 and 2002 Falcons were two of those teams to do it.
Well, at 0-3, that number drops considerably: From 30 to … six.
That's right. Just six teams that started 0-3 have made the playoffs since the 1970 AFL-NFL merger. The 2018 Houston Texans were the last team to turn things around and earn a postseason berth. Here are the teams and their final records:
1981 Jets: 10-5-1
1982 Buccaneers: 5-4 (strike-shortened season)
1992 Chargers: 11-5
1995 Lions: 10-6
1998 Bills: 10-6
2018 Texans: 11-5
Right now, the Falcons are one of seven teams without a win so far this season.
Bengals (0-2-1)
Eagles (0-2-1)
Falcons (0-3)
Texans (0-3)
Vikings (0-3)
Giants (0-3)
Jets (0-4)
Atlanta's losses have been especially painful to watch for Falcons fans. The 2020 Falcons are the first team in NFL history to blow a fourth-quarter lead of 15-plus points in consecutive games, and the first team since at least 1991 to blow a fourth-quarter lead of 15-plus points in multiple games within a season.
While no lead has been safe for the Falcons this season, no one on the Atlanta sidelines should get too comfortable against Packers quaterback Aaron Rodgers on Monday night. Rodgers is the only quarterback since at least 1991 to lead multiple fourth-quarter comebacks from at least 15 points down in a single season. In 2018, Rodgers and the Packers overcame a 17-point deficit in the fourth quarter vs. the Bears in Week 1 and a 15-point deficit in the fourth quarter vs. the Jets in Week 16.
If Atlanta is going to turn around its season it'll have to start on Monday night against the unbeaten Packers at Lambeau Field. It's not an easy assignment, but if the Falcons have any designs on making the postseason in 2020, they'll have to find a way to get it done.
So, let's start right there – getting that first win in Green Bay – with this edition of Beek's Bits.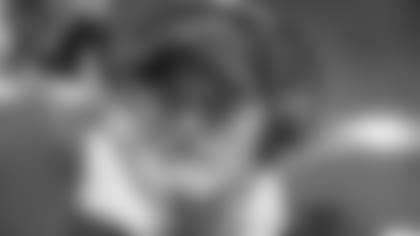 The DQ factor
There's no question that Aaron Rodgers is an elite quarterback and on top of his game right now. Rodgers, an eight-time Pro Bowl selection and former Super Bowl champion, is tied for third in the league with nine touchdowns and has passed for 887 passing yards through three games.
That said, Dan Quinn knows a thing or two when it comes to beating the Packers star signal caller.
Rodgers is 1-5 in his career (including playoffs) against Quinn as a head coach or defensive coordinator. Rodgers has a 1-3 record against Quinn as a head coach, his second-worst winning percentage (.250) against any of the 26 head coaches he has faced at least three times (including playoffs). For what it's worth, Rodgers was 0-4 in his career against Jim Harbaugh's 49ers.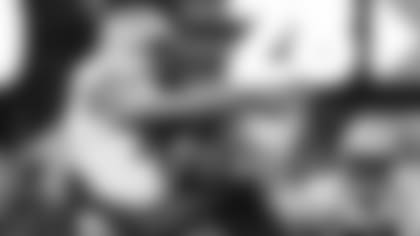 My four keys to beating the Packers
The Falcons have beaten the Packers in three of their last four meetings. And one thing sticks out in those three Falcons wins: Points. Lots of points.
The Falcons have scored an average of 37 points in those three most-recent victories.
Oct. 30, 2016: Falcons 33, Packers 32
Jan. 22, 2017: Falcons 44, Packers 21
Sept. 17, 2017: Falcons 34, Packers 23
Well, I think they're going to have to score a bunch again to have a chance on Monday night up in Lambeau Field. Why? The Packers have scored at least 35 points in each of their three wins so far this year.
So how can they pull it off? Well, here are my four keys to the game for the Falcons.
1. Steal possessions: The Packers are the only team in the NFL to not throw an interception or lose a fumble so far this season.
That's got to change on Monday night.
If the Falcons can come out aggressive – much like they did against the Cowboys – and force some fumbles, tip some balls, come up with an interception or two, those extra possessions could mean the difference in what I think will be a high-scoring game.
2. Don't give up the homerun ball: Aaron Rodgers can hurt you in a lot of ways. No one in the league throws a better deep ball and he's accurate throwing on the run, too.
The Falcons cannot afford to give up big-yardage or chunk plays. They've got to keep Green Bay out of the red zone. Atlanta must find ways to generate pressure and not allow Rodgers to sit back there and pick apart the secondary.
3. Limit Aaron Jones: The Packers running back is averaging 101 yards per game and has scored five touchdowns in three games. The Falcons must limit Jones, and I think Deion Jones will play a big role in doing so.
4. Did I mention points? The Falcons' strength right now is their offense. I think Matt Ryan and Co. are going to have to deliver big time on Monday night if the Falcons are going to escape with a win against the Packers.
Atlanta is averaging about 12 possessions per game right now and it can't afford many empty ones vs. the Packers. As one reader reminded me this week, seven is greater than three. They're right. Field goals won't cut it in this one if the Falcons hope to pull off the upset.
Tabeek's Take: I've been wrong all three times when it comes to my Falcons predictions this season. I thought they'd play much better against the Seahawks. I thought they'd rebound against the Cowboys. And I thought they'd score too many points for the Bears to hang with them last week. I was wrong each time. Based on what I'm seeing and reading, not too many people are giving the Falcons a chance on the road against what might be the best team in the NFC. But this is a game the Falcons must have and if they can accomplish what I outlined above in my four keys to victory, they'll have a chance. My prediction: Falcons 42, Packers 38.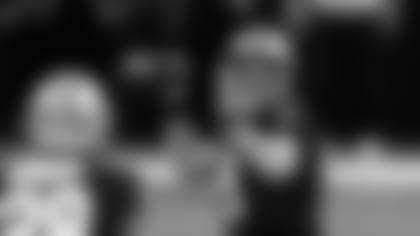 Spin around the NFC South
Here is what's on tap for the Falcons' division foes in Week 4:
Los Angeles Chargers (1-2) at Tampa Bay Buccaneers (2-1), Sunday at 1 pm ET (CBS)
Tabeek's Take: Tom Brady and Co. look a little more comfortable together with each outing and I think that will continue as they return home to face the Chargers. I like the Bucs big here. Buccaneers 31, Chargers 17
New Orleans Saints (1-2) at Detroit Lions (1-2), Sunday at 1 pm ET (FOX)
Tabeek's Take: The Saints have lost two straight games and are sitting at 1-2 for the first time since 2017. And now people are actually questioning Drew Brees (and his arm strength) despite completing 29 of 36 passes for 288 yards, three touchdowns and no picks. I'm not. Saints 35, Lions 24
Arizona Cardinals (2-1) at Carolina Panthers (1-2), Sunday at 1 pm ET (FOX)
Tabeek's Take: I was surprised the Cardinals lost to the Lions at home, but not completely. They're a team on the rise but they are young and will make mistakes – like Kyler Murray's three interceptions. It's tough to win on the road in the NFL but I think they bounce back and get it done. Cardinals 24, Panthers 21
And just in case you're keeping score at home, here's how I'm doing with these predictions:
NFC South picks: 5-2
Picks on Falcons: 0-3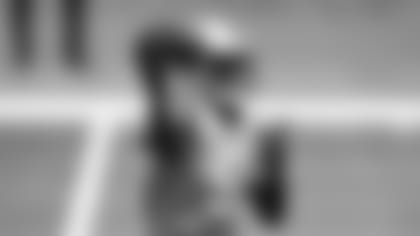 NFC South standings heading into Week 4
Tampa Bay Buccaneers: 2-1 overall
vs. NFC South: 1-1
vs. NFC opponents: 1-1
Next three games: vs. Chargers (1-2), at Bears (3-0), vs. Packers (3-0)
New Orleans Saints: 1-2 overall
vs. NFC South: 1-0
vs. NFC opponents: 1-1
Next three games: at Lions (1-2), vs. Chargers (1-2), vs. Panthers (1-2)
Carolina Panthers: 1-2 overall
vs. NFC South: 0-1
vs. NFC opponents: 0-1
Next three games: vs. Cardinals (2-1), at Falcons (0-3), vs. Bears (3-0)
Atlanta Falcons: 0-3 overall
vs. NFC South: 0-0
vs. NFC opponents: 0-3
Next three games: at Packers (3-0), vs. Panthers (1-2), at Vikings (0-3)
Tabeek's Take: At this point, forget what the rest of the NFC South is doing if you're a Falcons fan. Atlanta, sitting in the bottom of the division, must start stacking some wins together before things get out of hand. After Green Bay on Monday, the Falcons' schedule is somewhat favorable, too.
For a complete look at the official 2020 NFL standings, click here.
Atlanta Falcons will debut new uniforms this season, beginning with black home jerseys against the Seahawks in Week 1, new gradient jerseys in week 7 against the Lions and Throwbacks week 13 against the Saints.