On "Monday Night Football" the Atlanta Falcons (0-3) will take on the Green Bay Packers (3-0), one of the hottest teams in the NFL to start the season.
The Packers have the highest-scoring offense in the league right now, averaging 40 points per game, and this has the potential to be yet another shootout for the Falcons. Atlanta needs a win to build some momentum heading into an easier part of its schedule, but Green Bay has proven to be a very tough challenge for every team its played so far.
To get more information on the Packers and the problems they could present on Monday night, I reached out to Jim Owczarski (@JimOwczarski) of the Milwaukee Journal Sentinel and Mike Spofford (@mikespofford) of Packers.com.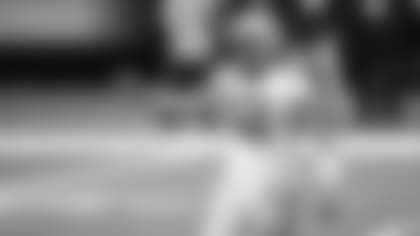 Falcons fans are acutely aware of how good Aaron Rodgers is. Does he truly look like the Rodgers of old?
Jim Owczarski: Yes, in that he is pushing the ball down the field with purpose and completing short passes with accuracy, but it's going to look different. Before, Rodgers would drop back and wait for receivers to win their one-on-one matchups. Then he might scramble around to create an off-schedule play. Now, he's playing within the system. He is spreading it around very democratically and not locking into one guy waiting for something to happen. The deep ball isn't as forced as it had been the last few years. And, if needed, he still has enough in the legs to take off and get a key first down if he's ignored.
Mike Spofford: Statistically, yes, but it looks different in a different offense. Rodgers has said numerous times how much more comfortable he is in Matt LaFleur's scheme in Year 2, and it's showing. More snaps under center, lots of play-action and bootlegs, the ball coming out on time, and fewer extended plays but still the ability to do that when necessary. The unit has scored 113 points in three games (the defense has nine for 122 overall), has only gone three-and-out once, and has had six red-zone possessions that didn't result in touchdowns. The production is off the charts.
How balanced has this offense become in Year 2 under Matt LaFleur?
Owczarski: The offense is more balanced in that you're seeing more effective play-action as the offensive line, running backs and quarterback are so in sync that defenders truly can't tell what's happening. There is more motion and shifts this year than last. I think last year they had a commitment to the ground game but the passing game wasn't as closely tethered to it as it is now. By the numbers, the Packers have lifted it 106 times and handed it off 84 times (excluding QB scrambles and kneel downs) and that's a winning ratio for them.
Spofford: It's what LaFleur has been striving for, and RBs Aaron Jones and Jamaal Williams have helped provide it. LaFleur wants the running game to take some burden off Rodgers and make his job easier, which is where the play-action comes in. The running game also has kept the Packers in more manageable third-down situations, and their conversion rate has jumped from 36% last year to 50% so far this year. Rodgers has only been sacked twice in three games, and the penalties on offense have been minimal. They're limiting the negative plays and the offensive efficiency has improved considerably as a result.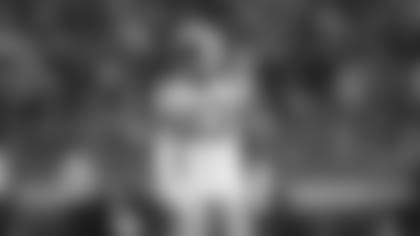 Jaire Alexander has played well through three games, how do you like him in a matchup against Calvin Ridley and Julio Jones?
Owczarski: Despite the physical mismatch Jones would present over Alexander (4 inches, 24 pounds), Alexander would no doubt love to shadow Jones – but Ridley has proven to play well enough I can see Packers defensive coordinator Mike Pettine sticking to his usual coverage plan of Alexander and Kevin King playing their respective halves of the field. Alexander is very good and plays bigger than his stature so if Jones is good to go, even a wideout as accomplished as he is will have to earn it as Alexander has improved since the pair last saw each other in Alexander's rookie year in 2018. What will be interesting is if Pettine elects to have Alexander shadow Jones in select circumstances.
Spofford: Alexander is never one to back down from a challenge, so he'll take anyone defensive coordinator Mike Pettine wants to give him. That said, based on size, I'm guessing the 5-10 Alexander would draw Ridley more often, with the 6-3 Kevin King getting Jones the bulk of the time. The Packers have benefited from their last two opponents missing their top receivers (Detroit's Kenny Golladay and New Orleans' Michael Thomas) so if Jones is back for the Falcons, this will be Green Bay's toughest test as a secondary yet.
Who are some impact players for the Packers that Falcons fans might not be aware of?
Owczarski: When they lined up to start the season, the Packers changed one offensive starter (right tackle) and two defensive starters (inside linebackers) from their 13-3 run to the NFC Championship game a year ago, so they're betting on consistency and improvement. Injuries have hit them at linebacker, however, so second-year middle linebacker Ty Summers will be someone to watch for. He didn't play a defensive snap as a rookie in 2019 and then made a team-high nine tackles in filling in for an injured Christian Kirksey against New Orleans. He is the defensive play-caller and will be making his first start. It will be interesting to see how Matt Ryan tries to fool him. On offense, I'd keep an eye on tight end Jace Sternberger. He's currently the "number three" tight end behind Robert Tonyan and Marcedes Lewis, but he's the most talented. He caught the first three passes of his career on Sunday night and he could be that sneaky player who catches four passes for 85 yards in key spots.
Spofford: On offense, those who didn't know WR Allen Lazard do now after his big game on a national stage Sunday night in New Orleans. He's a reliable target for Rodgers and he came up big with Davante Adams being out. The Packers also don't have a rock star tight end, but collectively their group of tight ends (Robert Tonyan, Marcedes Lewis, Jace Sternberger) combined for nine catches, 104 yards and two TDs vs. the Saints. On defense, Kingsley Keke got his first two NFL sacks against Drew Brees.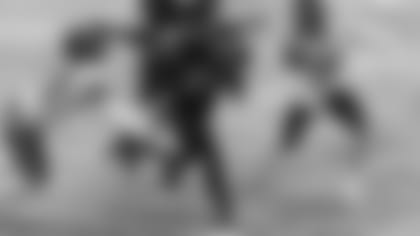 What's the view of Atlanta in Green Bay, and what does each team need to do to win on Monday night?
Owczarski: From the fan perspective: Fans find it hard to believe the Falcons have blown the leads they have the last two weeks and have fallen off quite precipitously since the Super Bowl loss – which seems like a lifetime ago for Packers fans considering what has happened to their team since that NFC title game loss in 2016.
From the coaches and players: Clear respect levels for the talent and coaching staff, as Matt LaFleur thinks highly of his former boss in Dan Quinn. The players have done a good job saying all the right things publicly about anyone they play but there is a confidence in the Packers that they can beat anyone, especially at Lambeau Field.
This Packers team has its flaws and they seem to suit the Falcons in that they give up explosive runs and passes. First, Dirk Koetter has to run it and stay committed to it. The Packers haven't figured out how to stop it, yet in each of the last three weeks they've been able to go up by multiple scores to force the opponent to tilt the play sheet toward the pass. If they abandon the run, Atlanta will likely be able to make a few big plays but invariably they'll run out of time to win. The run game has to be a priority. Then, attack the middle of the field through the air. The inside linebackers are inexperienced and the tackling hasn't been great between the hashes.
The Packers will do what they've been doing – establish Aaron Jones and then play Aaron Rodgers off how the defensive reacts to Jones. Load up the box like Minnesota and New Orleans, then Rodgers will sling it around to wide open receivers who get space thanks to motions and bunch formations. Or, play coverage like Detroit and then watch Jones account for over 150 yards of offense. Defensively the Packers will give up points but if they are a good front-running group with good pass rushers and cover men that seem to create the one key turnover at the right time. That is basically how they've gone 16-3 in the regular season since Matt LaFleur took over.
Spofford: LaFleur said he views the Falcons as a team that should be 2-1, which they should be, so he's not going to let his team look at them as a winless squad. The Falcons need to play better defensively against a hot Green Bay offense. Get them in third-and-long, which has been tough to do, and get some key stops. Otherwise, it could be a long night. The Packers defensively have to tackle better and limit big plays or the Falcons and Matt Ryan can match the Packers score for score. Both teams have been involved in shootouts already this season and this could be another one. The last time the Packers and Falcons met on a Monday night was a long time ago – 2014 – but remember that one? 43-37. Ryan and Julio went off. So did Rodgers and Jordy Nelson. That was Adams' rookie year, but he's the star now and we'll see if the Packers get him back from a hamstring injury. Buckle up, this should be fun.