The Atlanta Falcons interviewed Morocco Brown, the Indianapolis Colts' director of college scouting, for its general manager vacancy on Tuesday. The interviewed was conducted remotely.
Brown is in his fifth year with the Colts and has 20 years of experience in the NFL. Brown served as the vice president of player personnel for the Cleveland Browns (2014-15) following his role as director of player personnel for the Washington Football Team (2008-13) and director of pro personnel for the Chicago Bears (2001-07).
Beginning Monday, in-person interviews may begin for head coach and general manager positions with candidates who are not current NFL club employees or whose club is not participating in the postseason. Virtual interviews for all head coach positions may begin with coaches whose clubs have a bye in the first week of the playoffs and may continue through the conclusion of wild-card games on Jan. 10.
Virtual interviews for high-level club employees and secondary football executive positions may begin. Once a candidate's employer club is eliminated from the playoffs, in-person interviews may begin.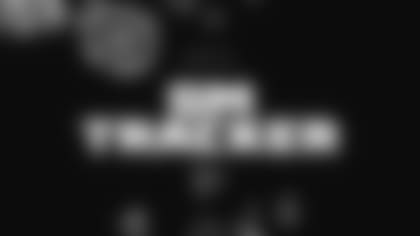 Get the latest updates!
Click below for a collection of names being reported as candidates for the Atlanta Falcons' open general manager position