The Atlanta Falcons are conducting a thorough search to find their next head coach.
Team president and CEO Rich McKay is primarily overseeing the search and will consult trusted advisors before he and Falcons owner Arthur Blank reach a decision. It's unclear exactly how long this process will take, but there are already some candidates who have been linked to the Falcons.
As Atlanta continues to go about its search, we'll compile some of the more notable facts and information about each candidate reportedly in the running for the Falcons' opening.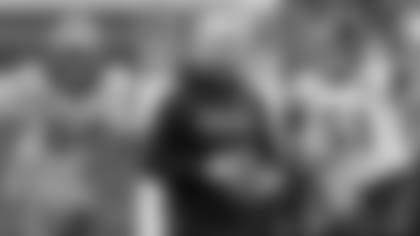 Robert Saleh
Current title: San Francisco 49ers defensive coordinator
Saleh just completed his fourth year as the 49ers' defensive coordinator. In his first three years with the organization, San Francisco's defense showed steady and impressive improvement. In 2019, the 49ers finished the year ranked No. 2 in total defense and No. 8 in scoring defense. Injuries took their toll on Saleh's defense in 2020, but the unit still finished ranked fifth in total defense. Prior to joining the 49ers, Saleh spent three seasons (2014-16) as the Jacksonville Jaguars' linebackers coach, and he was a defensive quality control coach with the Seattle Seahawks from 2011-13. Saleh's career in the NFL began with the Houston Texans where, from 2005-10, he had three roles: Coaching intern, defensive assistant and assistant linebackers coach.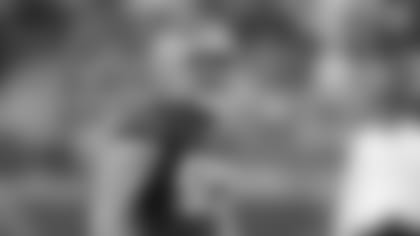 10 notable players coached
DE Nick Bosa
CB Richard Sherman
LB Fred Warner
LB Paul Posluszny
LB Telvin Smith
LB Bobby Wagner
LB K.J. Wright
LB Malcolm Smith
LB Brian Cushing
LB DeMeco Ryans
Overall team and unit success while in prominent role
San Francisco 49ers (2017-20)
Yards per game allowed: 314.4 (NFL rank: 5)
Points per game allowed: 24.4 (17)
Sacks: 30 (22)
Takeaways: 20 (21)
Defensive Pro Bowlers: 1 (LB Fred Warner)
2019 team record: 13-3 (lost Super Bowl)
Yards per game allowed: 281.8 (2)
Points per game allowed: 19.4 (8)
Sacks: 48 (5)
Takeaways: 27 (6)
Defensive Pro Bowlers: 2 (DE Nick Bosa, CB Richard Sherman)
Yards per game allowed: 346.6 (13)
Points per game allowed: 27.2 (28)
Sacks: 37 (22)
Takeaways: 7 (32)
Defensive Pro Bowlers: 1 (DT DeForest Buckner)
Yards per game allowed: 351.6 (24)
Points per game allowed: 23.9 (22)
Sacks: 30 (26)
Takeaways: 20 (20)
Defensive Pro Bowlers: 0
Notable coaches worked under
Kyle Shanahan – head coach
Gus Bradley – head coach
Doug Marrone – interim head coach
Todd Wash – defensive coordinator
Pete Carroll – head coach
Dan Quinn – defensive coordinator
Gus Bradley – defensive coordinator
Ken Norton Jr. – linebackers coach
Gary Kubiak – head coach
Frank Bush – defensive coordinator
Richard Smith – defensive coordinator
Vic Fangio – defensive coordinator
Johnny Holland – linebackers coach
"So, offense, defense, special teams. It doesn't matter. It's the mindset of the person in charge that creates an atmosphere in which players compete and players fight for one another and players have a genuine love for one another, and that's what this building represents. So, all of the stuff that gets talked about with regards to that, just look at the leader in charge. You look at a guy like Kyle Shanahan, sure, he's an offensive coach], but the man's a leader. The way he communicates with one another, with all of us, the way he communicates with John [Lynch] and vice versa and the expectations and the standards that he has is why he's an unbelievable head coach, not because he's a good play caller. It's because of what he represents as a leader and the way he communicates with us." – [Robert Saleh on creating an effective team on both sides of the ball.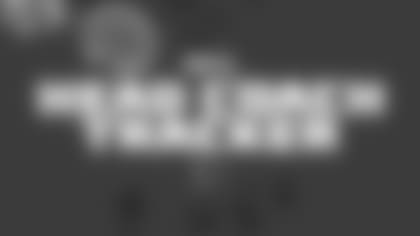 Get the latest updates!
Click below for a collection of names being reported as candidates for the Atlanta Falcons' open head coach position