Welcome to Straight from the 'Beek! The Packers-Falcons showdown at Mercedes-Benz Stadium is almost here – and you've got plenty of questions. Just remember that all opinions you see in this space are mine, unless otherwise noted.
Eric from Tallahassee, FL
I know Sunday's game is a tough one, definitely one of the most difficult on our schedule due to Aaron Rodgers and his abilities. Do you believe this will be a true test of how our defense has progressed and if Matt Ryan can light them up on offense to show our true colors (unlike against the Bears and compared to last year)? What meaning would a win against the Packers really hold? I believe it would be a great influence on our season ahead, but would love your answers/thoughts!
Matt: In terms of the schedule, sure, Sunday's game is just one of 16. It's a conference game, too, so it could have an impact down the road on the NFC playoff race and possible tie-breakers, seeding, etc., because these are two of the better NFC teams – and we all know there's a good chance they'll meet again. If they should lose, it's not the end of the world, either. The Falcons lost their opener last year – to a divisional opponent, no less – and recovered just fine. But I'll argue that this game is huge. Gigantic. Enormous. It's massively important to the fan base and, in my opinion, it's extremely important to the organization, too. This is the first regular-season home game in the brand-new Mercedes-Benz Stadium. It will be an important night for this franchise. Everything will be on display. The roof will be open (weather permitting). A nation will be watching. It's not only on national TV but it's going to be on the highest-rated show – "Sunday Night Football" – and the last time that most of the country watched the Falcons play on TV was in a pretty big game back in February. Will they put certain storylines and ridiculous hangover talk to bed? No, there will always trolls on social media whose only purpose is to stir the pot. But a strong showing and a big win would certainly make it loud and clear – especially to all of those who haven't been listening all offseason long – that this team is different and they're on a mission. New stadium. New season. Different team. Same goal.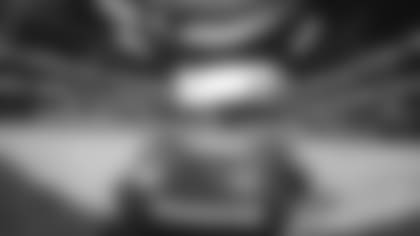 ---
Hey Beek. I saw how the Falcons offense kept getting bogged down. So, I think it's time to let Matt Ryan take over and call the plays at the line (i.e., Peyton Manning).
Matt: Bogged down? He threw for 321 yards and a touchdown, Shine. 3-2-1. That's a pretty good day. Ryan is third in the NFL in passing yards after one week – just behind Alex Smith and Sam Bradford. If that's bogged down, I'd love to see what "opened up" looks like. I grew up in New York and a lot of my friends who are Jets, Giants and Bills fans would love to have a "bogged down" quarterback like Matt Ryan right about now. Wow.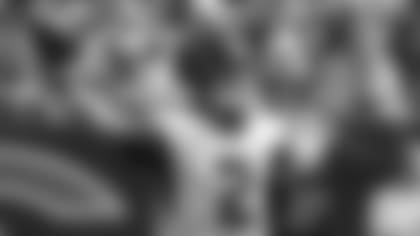 ---
Hey Beek, love the Q&A every day that you're doing, takes a lot of dedication. My question is, how come all the other teams have the "captains" patch on certain players jerseys, but we don't anymore? Is it a Brotherhood thing or just something we simply don't do anymore? Thanks again, keep up the awesome work!
Matt: Thanks for the kind words, and I really enjoy interacting with the fans. And you're right, Ken. The Falcons don't wear the patches. Some teams do, while others do not.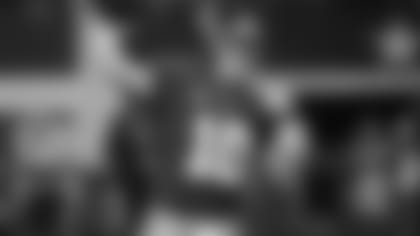 ---
Giles from Saskatchewan, Canada
Hey Beek. Big fan from Canada and was wondering how much control of the offense Sark gives Matt? I think he is one of the smartest quarterbacks in the league. By the way interesting fact: Sark used to play quarterback for my team up here the Saskatchewan Rough Riders.
Matt: Like most quarterbacks, I'm pretty sure Matt Ryan has the ability to audible to another play on any given play, Giles. The key there, though, is having enough time and the right personnel on the field. A lot happens in a short amount of time – and there's a lot to process for any quarterback, who's also trying to read the defense concurrently. Ah, yes. I had forgotten that Steve Sarkisian played for the Roughriders (1997-1999). Here's an image of a Sarkisian football card.
---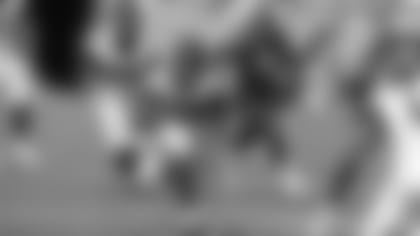 We have a very explosive team and I was wondering if we start off with a game plan to get some of the smaller-name superstars on the offense the ball, such as Tevin Coleman and Taylor Gabriel, or do we react to what's presented mid-game? For example, last year vs. the Cardinals we ended up giving Gabriel some really good looks later in the game.
Matt: Zaire, I wish I could tell you what offensive coordinator Steve Sarkisian has planned for the Packers (and so do the Packers, I'm sure). I think it's safe to say that the Falcons definitely want to get that running game going against Green Bay. It opens up some many other facets to their offense. And, yes, I think Tevin Coleman will play a big role in that along with Devonta Freeman. Of course, it all starts up front – and so the offensive line will need to have a strong night, too. If the line plays well and the running game is effective, I think you'll see a lot of players involved – and even more of Sark's playbook will be on display.
---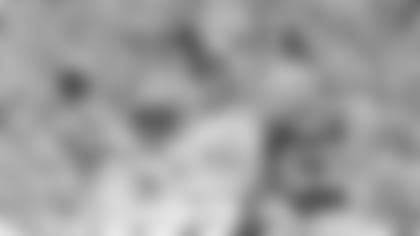 Norman from Charlotte, NC
I'm loving the interactive features of this app. I'm excited about the way such a young defense maintained such poise, while answering the early challenges. This is how champions are built. My only question I have is, how comfortable is the staff with the play of Wes Schweitzer? Would he have a short leash against a more athletic front? I can't wait for us to play the Panthers. Co-workers here are awfully bold after a Week 1 win against San Francisco.
Matt: Glad you love it, Norman. That's what we want to hear – and thanks for the feedback. Falcons fans should definitely be excited about this defense and how they responded with the backs against the wall in Chicago. It's tough to win in the NFL, especially on the road. And Brooks Reed had one of his best games as Falcon, too. And I'd agree – defense wins championships. To your question, I think the staff is comfortable with Schweitzer for now. Chicago's front seven was a very good one. Green Bay's front seven is strong, athletic and solid as well. It'll be interesting to see how the Falcons handle Mike Daniels, Nick Perry and the Packers' "nitro" package defense – they used it in 42 of 49 snaps against the Seahawks. As far as your co-workers go, well, a win is a win.
---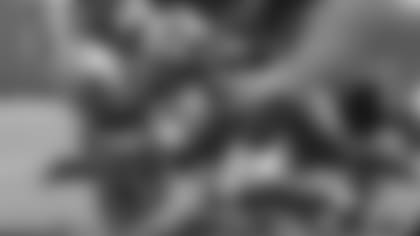 Barry from Tecumseh, Ontario, Canada
Hey Beek. I have been a true Falcons fan for over 40 years. The Super Bowl loss was very painful. I believe that these birds under Dan Quinn are destined to win one. Therefore, what key matchups do the Falcons have to win in order to beat the Packers?
Matt: Hi, Barry. Limiting or stopping Aaron Rodgers is no easy task, but the Seahawks managed to do just that during the first half of last Sunday's game. I think the Falcons have the personnel on defense to do that. They'll have to execute and tackle better this week, obviously, but I think they stack up well on that side of the ball. On offense, I believe the Falcons must get the running game going. I think that will help ease the burden up front against the Packers athletic front seven – so look for Atlanta to get Devonta Freeman and Tevin Coleman out in space. That should open up things for some more explosive plays downfield to Julio Jones and Mohamed Sanu, too. Should be quite a chess match and fun to watch.
---
I don't know how to get deep into analyzing the difference between play calling from last year to this last week, but did notice one major change -- the lack of no huddle. Last year if we were stagnant, we would push the tempo with no huddle to get into rhythm and it worked almost every time. Why the departure? Philosophical differences or just the game plan against the Bears?
Matt: I think you're basing an awful lot on one game, Jim. Every game is different and the Falcons still have 15 regular-season games to play. Wait until we're four or five games into the season. The coaches are smart and if they think something will work, I'm pretty sure they'll do it.
---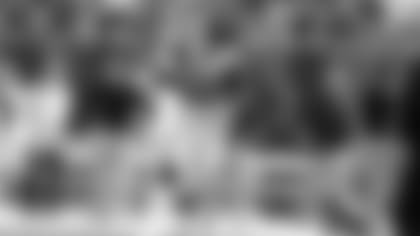 Diedra from Flowery Branch, GA
Hi, Beek. New reader here. In your opinion, during Game 1, why did Sarkisian use Julio more as a decoy than a playmaker?
Matt: Oh, I don't think Julio Jones will ever be used as a decoy, Diedra. The Falcons targeted him five times and he ended up with four catches for 66 yards. Falcons coach Dan Quinn also noted on Monday that the offense missed some opportunities down the field – he didn't when or to whom though. Remember, sometimes times it's what the defense is giving you on certain plays – and you take what you can. Plus the run game never got going, which always opens things up downfield.
---
Barry from High Point, NC
Hey Beek, liking your column more and more each time I read it. It is easy to make comparisons with the passer ratings, but what does it mean? Who does it and how do they come up with the rating? What is a perfect score/rating?
Matt: Thanks, Barry! In short, a passer rating is another way of measuring a quarterback's performance. It's calculated by using the quarterback's passing attempts, completions, yards, touchdowns and interceptions. A perfect rating 158.3 and the worst would be, well, 0. The NFL officially started using it in 1973. As far as the actual formula, it's a little complicated, but you can find it here. There's also a nifty calculator you can use here. Hope that helps you some.
---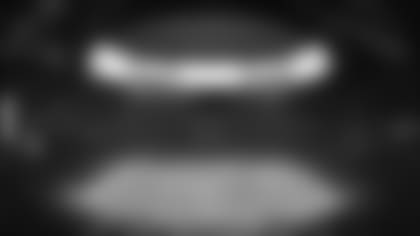 Hey Matt. Great work! Do you think that the new 360 video board will be a distraction in the new MB stadium? If it is, I hope it is only for opposing teams!
Matt: Thanks, Daniel. From what we've heard from the players, the new halo boards in Mercedes-Benz Stadium aren't a distraction at all to the players on the field – mainly because it's so high up. If it were closer to the playing surface, maybe. Question for you: Is that New Hampton in Iowa, New York or someplace else? Thanks for reading.
---
Hi Matt. Why is the Falcons website now only posting 40-second clips of coach Quinn's press conferences instead of the whole thing?
---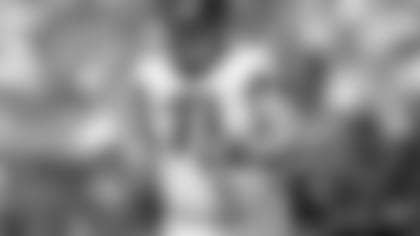 Big Falcon fan here. I've read a lot of comments from people expecting to have questions about the right guard, but there isn't any. How do you think Wes played and do you believe he'll be replaced by Ben?
Matt: I think the coaches watched and evaluated that position throughout training camp and the preseason – and then made a decision to go with Wes Schweitzer. They've played one game. They won, even though it wasn't pretty at times. I think any talk about making a change at that position right now is premature.
---
David from Park Ridge, IL
Sup Beek. After Week 1, who would you say is the favorite to win the NFC?
Matt: After one week, I don't think there is one clear-cut favorite, David. I'm not dodging your question – just being honest. You can check out my latest Wildly Important Power Rankings after one week though.