Welcome to Straight from the 'Beek! The Falcons are just days away from playing in their first regular-season game at Mercedes-Benz Stadium against the Packers – and you've got plenty of questions. Just remember that all opinions you see in this space are mine, unless otherwise noted.
What happened to the Falcons #1 draft pick?
Matt: Hey, Dean. Takkarist McKinley is alive and well here in Flowery Branch, Ga. He made his NFL debut Sunday against the Bears – and he made a pair of tackles. Maybe he'll grab your attention more Sunday night against the Packers.
---
Why is it that the Falcons cannot put away a team when the opportunity is there? To me, that is what cost us the Super Bowl and we almost lost to the Bears due to the same mistakes.
Matt: The Bears did hang around, and I'll give you that, Taiwo. But the difference in the Falcons' last two games – and I'm talking about the two you just referenced – is that defense made a crucial stop at the end of the game to preserve the win on Sunday against the Bears. It's easy to say, but it's tough to put away teams sometimes. In the salary cap era, parity rules. So, when you do have a franchise quarterback and a top-end pass rusher, chances are you're also a contender. That's why Falcons fans should embrace the fact that they have a Matt Ryan and a Vic Beasley playing concurrently.
---
Hi Matt. I have been a fan since Day 1 when we entered the league. I noticed in the Chicago game our running backs lost their footing when they tried to make a cut or plant their foot. Do the equipment managers carry different cleats or shoes so the players can get better footing? Keep up the good work I enjoy your answers.
Matt: Stan, they certainly do. When the players first arrive and during pregame warm-ups they will test the surface and often make a determination as to what kind of cleats they'll wear – and they can change the size of the spike or change shoes completely. If the weather changes or the surface begins to break down during the game, many times you'll see players adjust and change shoes then as well. But to your point about Sunday, yes, I noticed that a lot of players were slipping on the surface at Soldier Field. The good news about Sunday's game is that the Falcons are familiar with their home surface and are used to playing on it.
---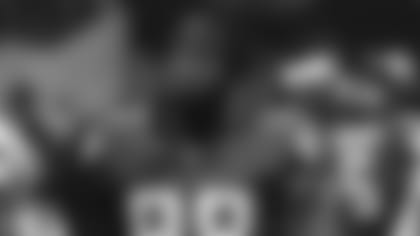 Hey Beek, I really like the forum. The questions are a little non-informed at times but that's OK. I noticed that the snaps that Takk McKinley got seems like he got great push and showed hustle. I'm hoping he gets more snaps especially on passing downs. What's your thoughts?
Matt: Hey, Tony. Glad you like it. First, I thought the Falcons' pass rush against the Bears was effective – they did tally four sacks. Takk McKinley played and, as noted above, he was credited with a pair of tackles. At times during training camp and the preseason, McKinley flashed the speed, aggressiveness and pass-rushing skills that made him a first-round pick – and I think Falcons fans would love to see more of that now that the games count. I think they've done a nice job of bringing him along following his offseason shoulder surgery, too.
---
Hey Beek. We didn't see a lot of passes to the backs coming out of the backfield. Do you think we will see more of that against Green Bay?
Matt: Short passes, to me, are like extended hand-offs. And yes, I think you're going to see the Falcons doing whatever they can to get Devonta Freeman and Tevin Coleman in space and making plays against the Packers. They need to get the backs more involved – it opens so much more of their offense.
---
Chris from Milledgeville, GA
Will the Falcons have a surprise uniform for our first regular-season game in our new nest? Thanks for all that you do. I really enjoy reading your column every day! Let's get ready for prime time!
Matt: Hey, Chris and thanks. Glad you enjoy the column. The Falcons will be wearing their traditional home uniforms – red jerseys and white pants – on Sunday night against the Packers. Should be a fun one – I expect to have a playoff-like atmosphere, which is weird to say for a Week 2 game. But with the debut of Mercedes-Benz Stadium and it being played on "Sunday Night Football," it's a big game for this organization. And that's not lost on the Falcons players… or the Packers for that matter.
---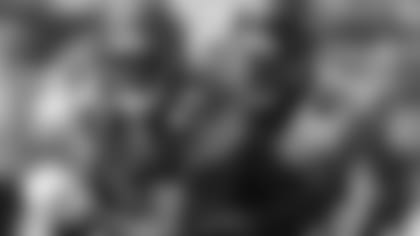 Tarik Cohen = 179 lbs. Deion Jones = 220 lbs.
Matt, you've already mentioned that Cohen is a "powerful runner," and I wouldn't disagree, for his size. But Deion has a 41-lbs. advantage. What's going on here? I seem to recall Deion sliding off more than a couple runners last year, too. Is this a technique (i.e., coachable) issue?
Matt: Greg, great question with a simple answer: Yes. This is totally correctable. It's all about pursuit angles, technique and form tackling. And Deion Jones wasn't the only Falcons player who whiffed on Sunday when it came to tackling. Jones, overall, played a solid game – but it could've been that much better if he had, well, made some key tackles.
---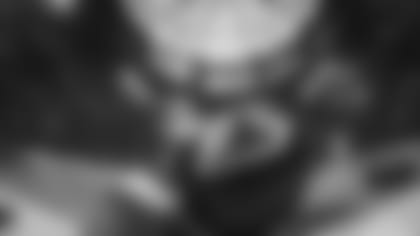 Hi Beek. I have a hard time watching away games after the half, so worried this team seems to lose its pep. I am equally worried about Green Bay. I'm a season ticket holder and be honest, how do you think we'll do Sunday? Or should I head to the MARTA after halftime and listen to 92.9 on the way home?
Matt: Viv, stay in your seat. Now, I don't know how exactly this one will unfold Sunday night, but even if the Falcons are trailing at any point in this one, they are built to come back because of their passing game. They have the ability to score a lot of points in a hurry. So, don't panic and enjoy the game in that brand new stadium!
---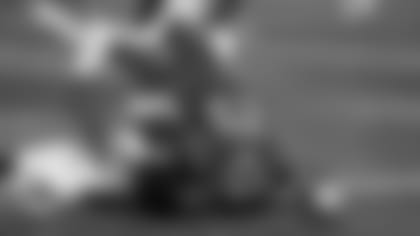 Joe from Laguna Niguel, CA
Beek! I love the app and the mailbag. Born in Chamblee, GA, raised in Huntington Beach, CA (with Tony G.!) and I'm a lifelong fan. The Bears game should've been a blowout, but a win's a win. That being said, there are a few things that need addressing. Sark needs to use Jones, Sanu and Co. to spring Freeman and Coleman. The short pass, short run thing doesn't showcase our weapons. Fix that! Also, is Coleman doing as good a job as DiMarco did last year of giving Ryan the extra time he needs to find the deep guy? Secondly, many of the Bears highlights were at the expense of Trufant and that concerns me. Is he fully recovered or is he slow re-acclimating himself in his role as our top CB? I love what you do! Out here it's all Rams and Chargers, so I rely on you to spread the word. Keep it up! Much love. #brotherhood
Matt: Joe, thanks for the love – and glad you have the app! You've got the great Cali weather out there, but I'll make sure we deliver Falcons news Straight from the 'Beek your way every morning, Monday-Friday. First, I think all of your observations are good ones. The Falcons couldn't get the play action going against the Bears – and they like to hit on chunk plays downfield off those. Outside of a blown coverage and poor tackling on Austin Hooper (although it was a sweet stiff-arm move), the Bears did not give up a lot of big plays. As far as Derrick Coleman goes, I don't think he was used as an extra blocker the few times he was actually in the game – in fact he was targeted once on a passing play. So that's worth watching moving forward, and so is Desmond Trufant. After missing the second half of last season with the pectoral injury that landed him injured reserve, I think it's only natural for teams to go at him, test him some. From what we've seen during training camp and in limited preseason action, Trufant appears to be fine and fully recovered.
---
Matt, Great stuff! Please pass message along to Sark that teams like the Patriots, Packers, Cowboys, Seahawks, Saints win games by lip reading offensive coordinator plays. Just sayin. This year's Falcons have the "it" factor -- same poise as year ago. The defense is continually growing and that fact for sure showed up in Chi-town. We need better play from #23 and #21!! #22 is growing better. He reads fast very impressive. #59 looks to be a player, we'll see.
Matt: Joe, thanks for reading! So you think Steve Sarkisian needs to do a better job of covering his mouth while talking during games? Interesting.
---
Michael from Rochester, NY
I'm a huge Falcons fan, and I was watching the Bears game. I know it's week one and some players get rusty, the defense looked very improved, had some missed tackles but the offense wasn't as up-tempo. They may not match last year's but do you think you'll see an improvement in the next few weeks? And will Julio be targeted more than 5 times?
Matt: It'll be tough to replicate or exceed last year's ridiculous numbers, but it's possible. The improved defense will help – simply because the offense should get more opportunities. To answer your questions, though, I think you'll see the biggest improvements in the run game – they need to get that going – and in tackling. Falcons coach Dan Quinn said that's No. 1 on his list this week. As far as Julio Jones being targeted more than five times, Quinn said expect that to change as well.
---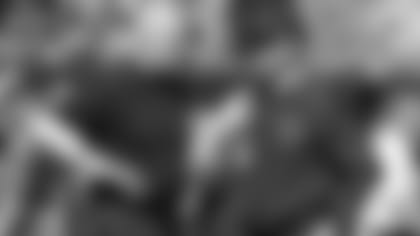 Hola Senor Beek. I just wanted to say I love how our guys are not letting this so-called Super Bowl hangover get into their heads. Dan Quinn has done an outstanding job with this team since he has been here, and we have improved each season that he has been with us. I mean, Year 1 we went 8-8, Year 2 we went 11-5 and won two playoff games and went to a Super Bowl. I don't think the media gives him the credit that he deserves outside of Atlanta's media. So, question is, do you think he gets the respect deserved?
Matt: Thanks for your question, Rodney. Yes, a lot of people in the media that I know personally – and I'm talking about national writers and NFL beat writers, etc. – really like Dan Quinn. One of the first things they mention is his authenticity and, in general, just think that he's a "good guy." I've been here in Atlanta for about four months and I've gotten to know a little, and I'd say all of those things are true. He doesn't say a lot of controversial things and is a team-first guy – so he doesn't make a lot of headlines. But I do think if he stays in the trajectory he's currently on, he'll get even more notoriety and respect.
---
What's up, Beek? My question appears to come in the form of an opinion. However, I am soliciting a response from an expert of your ilk. To me, the Falcons offense stinks right now. I'm of the opinion that the Atlanta Falcons offense play calling is simply too vanilla for a team that played in the Super Bowl last year. The offensive play calling against Chicago was way too conservative. I acknowledge and fully accept the fact that we have a new OC in Sark. In no way am I diminishing Sark's credentials. He was indeed an awesome collegiate offensive coach. But coaching in the NFL is a completely different stratosphere on many levels. With all of the available offensive weapons that the Atlanta Falcons possess, he should be more aggressive and attack the defense of the opposing teams. To Kyle Shanahan's credit, he was quite masterful at attacking defenses. The team's offensive blue print is already established. Sark's tweaks and wrinkles will be augmented. I get that. If we, the Atlanta Falcons, have any remote chance of repeating a Super Bowl appearance. It will come by way of unrelenting offensive aggression, "Attack Mode!!!" I'm not worried about the defense at all. Defense will be just fine.
Matt: Thanks, Wayne. I'm not concerned about the defense either. They're deeper and more talented than they were last year. But they do need to tackle better or they could be in for some long afternoons (and nights). As far as offensive coordinator Steve Sarkisian goes, my advice to you would be this: give it a few games. The Falcons have played one game – and it was tough road win against a decent Bears team. Atlanta dropped its first game last year before ripping off four straight wins. Every year and every team is different. Adjustments are made along the way. And I have a feeling the Falcons are still trying to sort some things out along the offensive line, to be frank. And the best play calls won't work if you can't get it done and execute in the trenches, Wayne.
---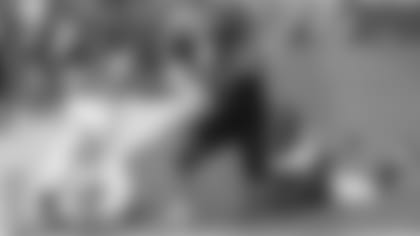 Phillip from Harrison, TN
Why do some on the defense don't tackle? They just bump the opponents which most of the time does not get them anything but additional yardage by the other team.
Matt: Phillip, I can't stand when players (in general) go for the highlight hit vs. just wrapping up, keeping your head square and driving the ball carrier into the ground. It's Tackling 101, but some guys would rather try and end up certain highlight shows instead of doing what's right. And to your point, some guys are just finesse players – they don't like to get physical and aren't very good tacklers. But I'm with you Phillip.
---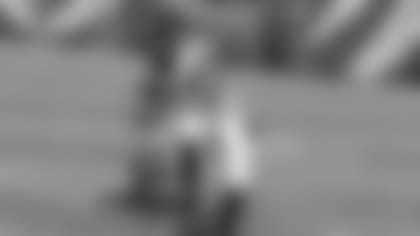 Matt, where do you see the Falcons landing with explosive plays this year? It seemed last year our passing game helped our run game. The first game seemed that Chicago stopped our run game which we were using to set up the passing game.
Matt: Kevin, you're right – the Bears held the Falcons' run game in check. Atlanta was held to 64 rushing yards total (23 plays for a 2.8 average). Falcons coach Dan Quinn credited the Bears' front seven and said he "didn't anticipate that much of a challenge" from them. When the Falcons get the play-action going, it usually softens up the run for them – and that did not happen. I'm sure it's something they'd like to get going vs. the Packers.
---
Chris from Albuquerque, NM
Hey Beek, I love this portion of the app, and all your input on our dirty birds. I wanted to ask if the entire pressers are on the app. For a lifelong fan from GA, but living in New Mexico it was my link to home.
Matt: Thanks, Chris! We are putting the best portions of the press conferences online at the moment, but you're not the only reader who has asked about the availability of the entire press conference. We will definitely discuss it on this end, and check back with me on that. Thanks for your question.
---
Bill from Delray Beach, FL
Hi Beek. Do you think Steve did a good job play calling against the Bears? 'Cause something definitely seemed off about our offense and if we play that way against the Packers, we don't stand a chance taking into account the Packers incredible offense. They will out score us.
Matt: Hi, Bill. Did the Falcons miss some opportunities to hit on some plays downfield? Sure, Falcons coach Dan Quinn said as much. But I thought the play calling was fine. It was more about the execution – plus give the Bears' front seven some credit. They're pretty good. I think the outcome of the Bears game would've been different if a few things had happened. If the Falcons had converted those red-zone opportunities into touchdowns (vs. field goals), a lot less people would be talking about play calls today. Worth noting, too, is that the Bears were able to extend plays – and drives – because of the Falcons' inability to make tackles at times. It was the first game and it was on the road. A win is a win.
---
Daron from Federal Way, WA
I have been an unwavering Falcon faithful for 42 years. Even in seasons of success I have always been guarded on expectations. 42 years on that rollercoaster will teach you to know better. This season I have lowered that guard for the first time ever. But now I am concerned again. Not about the talent on the field, but the defense decisions being made. When you have the speed we do on defense, why were we playing soft coverage the whole game? I hope the coaching staff audit the decision-making process of this game and adjust ASAP. Aaron Rodgers comes to town next week and he will pick that version of coverage apart. Granted the Packers tend to never help its tackles with heavy tight end package and that plays to Neal, Beasley, Jones, Jarrett and Reeds favor, but the speed off the edges will not be enough contain Rodgers. I really do believe this team could have a top-10 defense in the NFL, but first-year defense coordinator Marquand Manuel might need help. In closing, I think this hard first win of the year against an underwhelming Bears team might be the shock we need to get it together and not have another imploding of expectations year.
Matt: Thanks for reading and for your comment, Daron. To answer your question about the coverage, I'll politely disagree about playing soft coverage the whole game. They challenged the Bears receivers on a number of plays and were physical in coverage. The situation often dictates coverages and, I get it, you'd like to see less zone or soft coverage. Remember, too, the Falcons sacked Bears quarterback Mike Glennon four times and hit him several other times. I thought the defensive game plan was solid. They just need to shore up the tackling.
---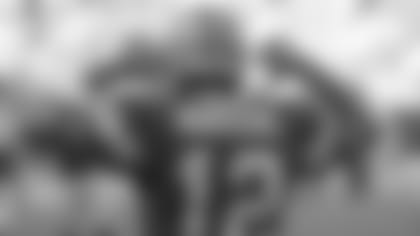 Jerry from Statesboro, GA
Hey, Beek. The experts are picking the Pack to win. I think we win. Why? They're defense still sucks. Sure, they played well against Seattle, but Seattle's offense stinks. By the way, haven't we beaten them the last couple of times? I think we have Aaron Rodgers' number now. And this was mentioned in the latest column, but I will say it again. Under Coach Smith we lose that game against the Bears nine out of 10 times. New coach, new attitude. Quinn is building a monster.
Matt: Hey, Jerry. The Falcons beat the Packers 44-21 in the NFC title game back on Jan. 22, 2017, but Green Bay leads the all-time series 17-15 (including postseason). Thanks for the comment, and your opinions have been noted.