Welcome to Straight from the 'Beek! This is the place for Falcons fans (and their friends) to ask any question they want. And I'll be the one answering your questions, so all opinions you see in this space are mine, unless otherwise noted. I joined the Atlanta Falcons in May after working at CBSSports.com for the past seven years overseeing all NFL content.
Got a question about the Falcons' third-string receiver? Wondering which game the Falcons will unveil their Color Rush uniforms? Have a question about the Falcons' new home, Mercedes-Benz Stadium? Fire away. Just about anything is fair game.
I'm hoping this is both informative and entertaining. A lot of that will depend on you and your questions. Ask a silly question, and you'll definitely get a silly response. Ask a smart question, and I'll do my best to give you an intelligent answer. Fair enough?
Let's get to your first round of questions.
---
Houston from Kennesaw, GA
How is Takk's shoulder holding up after his 1st game and a few practices??
Matt: McKinley didn't play in the Falcons' first game. As far as his shoulder goes, coach Dan Quinn said Friday that 'all systems look good' for the first-round draft pick to 'likely' make his first game appearance against the Steelers on Sunday. And for what it's worth, he's looked pretty good at times during pass-rushing drills in practice. For more on Takk, you can check out our Falcons-Steelers story here.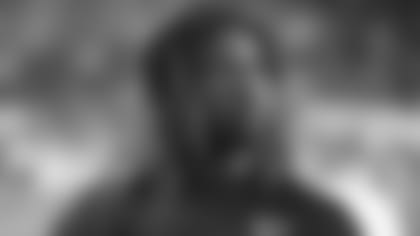 ---
Chris from Buford, GA
Where does our schedule rank in comparison to the rest of the league with level of difficulty?
Matt: Quick history lesson: The Falcons began last year with the toughest regular-season schedule (the Panthers going 15-1 in 2015 was a big reason why) and you saw how that turned out.
But back to your question: Based on the combined 2016 records for all 16 of their opponents, the Falcons' 2017 regular-season schedule ranks as the 13th most difficult. Atlanta's opponents compiled a 133-122-1 record (for a .521 winning percentage). Again, those are just numbers. All you need to know is how the Falcons do in the final six games, when they play five NFC South foes, and then you'll know how the schedule treated them.
---
Henry from Butte, MT
What do you think about in the dark?
Matt: I try to recite the Falcons roster at night. It helps me relax, Henry.
---
Jose from Norwalk, CT
Which standout player from camp will become the biggest star this season?
Matt: The player who has stood out the most to me is receiver Mohamed Sanu. Will he become the biggest star with Matt Ryan, Julio Jones and Devonta Freeman in the lineup? No, but I think he could easily better his numbers from a year ago and make a big impact this season.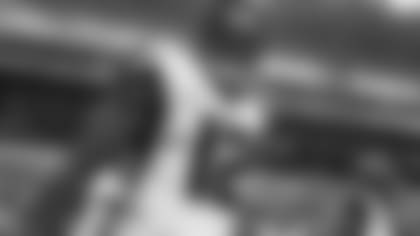 ---
Zohaib from Atlanta
What jerseys will the Falcons wear this year?
---
Mark from Vero Beach, FL
What's your bold prediction for our upcoming matchup in Pittsburgh?
Matt: It's tough to make bold preseason predictions, but since you asked … I'm predicting the Falcons will register at least one more sack against the Steelers than they did against the Dolphins.
---
Trevor from Apopka, FL
Who is one player on offense and one player on defense that could surprise a lot of people this season?
Matt: I think Sanu will have a big year on offense (see above), but whoever ends up being that No. 3 receiver – most likely Taylor Gabriel with Justin Hardy pushing hard – could surprise some people. Would it surprise anyone if Dontari Poe makes a huge impact on the defensive side of the ball? No, but I think he will. So, I'll go with De'Vondre Campbell. Keep your eyes on No. 59.
---
Neeks from Buckhead, GA
Which Falcons player is a fantasy sleeper?
Matt: I mentioned him earlier, but I'm going to go with Taylor Gabriel as my sleeper. He averaged 16.5 yards per catch and scored six touchdowns last season – same number of scores as Julio Jones.
---
Kevin from Sierra Madre, CA
Do you think Dan Quinn and Thomas Dimitroff will trade for Sheldon Leonard from the Jets? Jarret, Poe and Leonard would be scary? With Vic and Tack on the edge!!!
Matt: I've gone through the Jets roster a few times, Kevin, and don't see the player you're asking about. They do have DE Leonard Williams and DE and Sheldon Richardson, though. If you're asking me if I think a player that's a combination of these two would be scary in the Falcons lineup, uh, sure. But I honestly don't think the Falcons need help there. They're quite deep along the defensive front.
---
Jon from Atlanta
What do you believe Vic Beasley Jr.'s field goal percentage will be this year?
Matt: I honestly don't see him missing a single kick this year, Jon.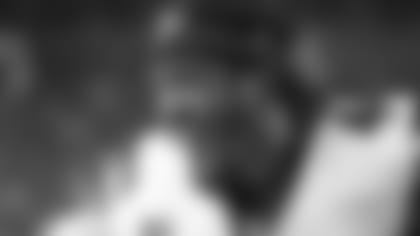 ---
Brian from Atlanta
Do you really have a beak?
Matt: No. All I have is the 'beek in my name, Brian.
---
Takk from Flowery Branch, GA
Am I going to play on Sunday?
Matt: If your last name is McKinley and you wear No. 98 for the Falcons, then I'll quote your coach, Dan Quinn, and say "it looks good" for you.
---
James from Commack, NY
I love the throwback jerseys we've worn the past few years but is there any chance we see the alt black jerseys from the 2000's again?
Matt: This was the first question ever submitted to Straight from the 'Beek. So, congrats, James. As far as your question goes, yes, there's always a chance they could wear them. In the meantime, you'll just have to keep reading here to find out when and if they will.
---
Reid from Auburn, AL
Will the Falcons be wearing a new uniform concept this year to open the new stadium? I would love to see the old throwback 1990's uniforms every week.
Matt: No, the Falcons will not be wearing new uniforms this year. And I love the old throwback uniforms, too.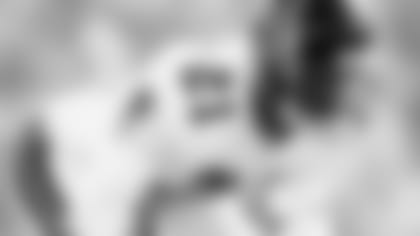 ---
Connor from Albany, GA
Will the Falcons ever wear all-black pants or jerseys ever again? They haven't worn them since 2008.
Matt: Ever is an awful long time, Connor. I'll go out on a limb and say they will again, one day.
---
James from Covington, GA
What uniforms will we wear, and the games they will be worn at?
Matt: Atlanta Falcons uniforms. Every game.
---
Quavion from Lithonia, GA
What jerseys would be worn this year?