FLOWERY BRANCH, Ga. – Quinton Bell's road to the NFL wasn't always easy, but it was worth it.
The Long Beach, Calif., native was a late bloomer when it came to competing on the gridiron. Football wasn't always the first option for Bell, with track being at the forefront. He started playing football during his sophomore year at Long Beach Poly, one of the most notable high school football programs in the country.
He later transferred to Costa Mesa High School during his junior year where things started to truly take shape for him. Former Los Angeles Raiders running back Nick Bell, Quinton's uncle, played a vital role in getting him to play at Costa Mesa High, where he served as a volunteer assistant coach in 2011. Bell didn't really get noticed until his last year though.
"I had a crazy high school experience," Bell told me.
During his senior campaign, he suffered a hip flexor injury during a preseason game and a collapsed lung in his second game back on the field, limiting the exposure for schools to see him in action.
After fully recovering from each of those setbacks, finishing out the season and graduating from Costa Mesa High, Bell went to Riverside City College (Calif.), where he didn't play football there but only ran track. Despite not receiving any offers from four-year programs, Bell never gave up on football.
"I had some people pushing my film around that whole year, trying to see if I could still get a football offer, and Prairie View invited me for a visit," Bell said. "I still wanted to play football, but I also wanted to run track and Prairie View was one of the few schools that was going to allow me to run track and play football."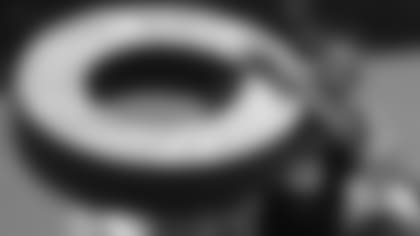 Prairie View A&M University, a historically Black college and university, was the only school that offered Bell.
"I was like you 'you know what, Imma take it,' you know what I'm saying?" Bell said. "I want to ball, and I get to run track too, so I took the opportunity."
Bell came into Prairie View as a wide receiver and played his first three seasons in that position. He said he didn't have the best three years at wide receiver. Going into his senior season, Bell's defensive line coach and defensive coordinator approached him with the opportunity to play on defense.
"At first, it sounded crazy to me," Bell said. "Three years at receiver and just playing defensive end in general just didn't sound like even an option. But, the more they talked to me about the potential for the NFL, I was like 'I got nothing to lose.' I didn't want to look back not trying it, you know, and until this day, it's probably the best decision I've ever made."
In his solo season at defensive end, Bell racked up 46 tackles, 7.5 sacks, 10 tackles for loss and an all-conference selection. Transitioning from offense to defense was obviously divine intervention for Bell.
This move did in fact lead to an NFL opportunity. In the 2019 NFL Draft, Bell was selected 230th overall, in the seventh round, by the Las Vegas Raiders, the same team his uncle, Nick Bell, played for from 1991-1993. Although Bell's stint with the Raiders didn't last long, being drafted by the same team as your uncle is, again, divine intervention. After being released by the Raiders in 2019, Bell signed with the Tampa Bay Buccaneers practice squad.
After being waived by the Buccaneers in October of 2020, he re-signed to the practice squad just two days later. That same season, Bell secured a Super Bowl ring with the Buccaneers. Playing alongside veterans like Devin White and Tom Brady helped Bell learn a lot about the NFL early on.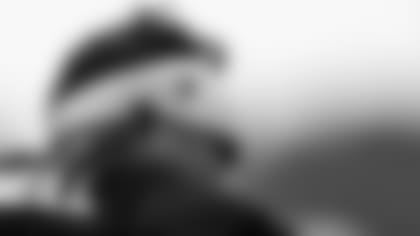 "It was definitely a veteran team," Bell said. "A lot of vets over there that I learned a lot from. It was a great experience for me early in my career, to be able to work with those types of vets that's been in the league for double-digit years. You get to see the way they work. You get to see what they do with their bodies. You get to learn the terminology of the game so I'm extremely grateful for that experience. That was the best experience of my life."
Following that season with the Buccaneers, Bell signed to the Atlanta Falcons practice squad in September of 2021 before signing a reserve/future contract in January of 2022. With training camp underway, players will have the opportunity to earn their spot. For Bell, earning a roster spot, proving to his coaches that he can help this franchise win, and making plays are his goals heading into the preseason, where he will be able to show what he's capable of.
It's not how you start but how you finish, and Bell continues to display that. As his NFL journey continues, showing players that you can make it from anywhere, as long as you put in the work in, has been of importance for him.
"Athletes are everywhere," Bell said. "They're not just at these bigger schools. You can find tough guys anywhere you go and so I'm just trying to continue to grind and show that." Interested in Falcons tickets?
Join us in 2022 for 9 Regular Season home games! Let us help you find the seats and benefits that interest you!