Welcome to Straight form the 'Beek! It's gameday! Even better, it's the final preseason game of 2017 – which means Week 1 is just around the corner. And you've got lots and lots of questions. Just remember that all opinions you see in this space are mine, unless otherwise noted.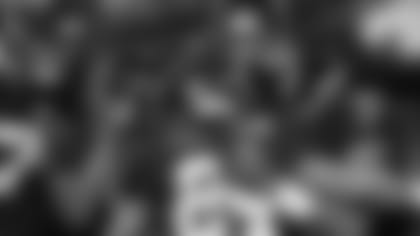 Do you think the Falcons will ever bring back the all-black uniforms?? Those were dope!!
Matt: I can't give out any uniform secrets yet, Julian, but keep checking back here. I think you'll be pleased.
---
Tyler from Chanhassen, MN
As a die-hard Falcons fan, I was wondering who will be our base defense starting linebackers? I'm confused as to where exactly Vic Beasley will be lining up in base packages.
Matt: As far as the starting base defense goes, I'd be surprised if you didn't see linebackers Vic Beasley, Deion Jones and De'Vondre Campbell on the field. Of course, that's always subject to change depending on the opponent, situation, etc., but that would be my guess. As far as where Beasley will line up, he almost always has a hand (or two) on the ground and is on the left side (with his right shoulder closer to the quarterback). See below.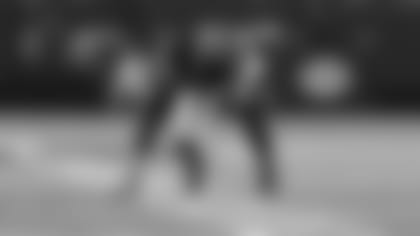 ---
I get the impression from the first three preseason games that the Falcons have problems defending against passes. Looking to see more interceptions and deflections. Do you see an issue here?
Matt: I'm sure Falcons coach Dan Quinn and defensive coordinator Marquand Manuel would love to see more interceptions, deflections and turnovers, too, Thomas. That said, I don't think it's time to hit the proverbial panic button just yet. As you noted, it's still preseason and the Falcons are playing lots of young and inexperienced players right now so the coaches can get a true evaluation of their skills in real-game situations. Hope that helps.
---
Armando from Buckhead, GA
Hey Beek! If you wish you could be any type of beek in the world, what would it be??
Matt: Uh, hey there, Armando. Why does this feel like one of those weird job interview questions …
---
It has been discussed many times, but I am worried about our offense taking a step back under Sark. Do you think we will still be as potent under him?
Matt: To answer your question, yes, I think the offense will be potent. But you have to keep a few things in mind when it comes to the NFL. First, when you have the kind of year statistically that the Falcons had last year, it's always hard to replicate that year in and year out for a number of reasons. Players and coaches change teams for a variety of reasons – free agency, opportunities, retirement, etc. – and so even the smallest of changes can affect team chemistry. The players are a year older. Also, all of the Falcons' opponents have spent portions of their offseasons trying to find players and come up with ways to slow down that offense, too. That said, the Falcons are bringing back most of the offensive starters from last season and Steve Sarkisian learned the offense (vs. bringing in a whole new offense and terminology). I expect the offense to be just fine.
---
Christian from Conyers, GA
With all honesty, on a scale 1-10, how high of a chance do you think Falcons have of going to the Super Bowl?
Matt: I'm always honest here, Christian. Hmm, the chances of going back? Well, I think they have as good a chance at making the postseason as any team in the NFC, if not better. Anything can happen when you get into the playoffs, though, so I'll go with an 8. But ask me again around Thanksgiving. It's just so early right now.
---
Dustin from San Diego, CA
Hey Beek, I'm always looking to make my Fantasy Football team name Falcons-related. Any suggestions?
Matt: I've always liked the Dirty Birds moniker. But if you wanted something different, I'd go with something like BeanTalk.
---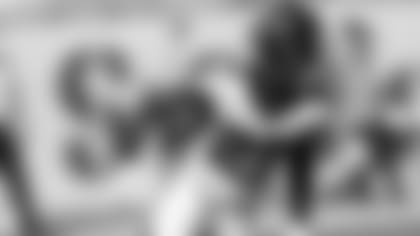 Matthew from Tuscumbia, AL
Do you think Damontae Kazee will become a starting cornerback or a starting safety?
Matt: I think the Falcons would like to use him in both spots because they value versatility, but I think it'll primarily be at safety for him. And he's not a starter, Matthew. Not yet, anyway.
---
Hey Matt, do you think 2017 will be the year to #Riseup!? I believe the changes to the defense and our powerful offense, that we will be the most dominant team in NFL!
Matt: Well, it's always a #RiseUp year in Atlanta, Beau. And Falcons fans should be plenty excited about this 2017 team – it's deep and talented.
---
Are we going to get to wear our Color Rush uniforms this year?
---
Do you think our defense will stand up to the pressure and do you think they have learned from last season?
Matt: Yes, the defense is deeper and more talented – thanks to free-agent acquisitions and some of the draft picks. Did they learn from last season? Teams are always evolving and trying to get better. I wasn't in the locker rooms, on the sidelines or in the huddles – so I can't speak about what they learned from last year, but I do know this team has moved on and is focused on 2017.
---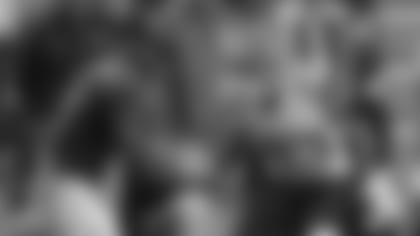 Do you think the Falcons could make a move on Joe Haden? Our CB position could use more depth.
Matt: Nope, he signed with the Pittsburgh Steelers. But I did receive a ton of Joe Haden-related questions echoing the same sentiment, Champ.
---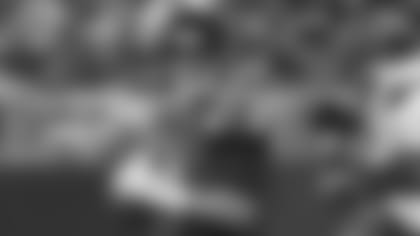 It seemed like Ryan was pressing quite a bit on Saturday. Throwing into double coverage. Missing Julio on the seam route. Is he missing Shanahan?
Matt: I think if they had been able to play longer – a quarter or a half – they would have established more of a rhythm out there and been fine. No one was concerned about Ryan after the Miami and Pittsburgh exhibition games – and you shouldn't worry about it now, either. Now, if there's a problem after Week 1 and Week 2, then maybe it's a topic worth revisiting.
---
You said we will go 12-4, who would the four teams be that we lose to? Also, what do you think about the defense this year under Coach Manuel, is it complete, better, or is it the same as last year?
Matt: I think the NFC South is one of the more complete divisions in the NFL and you could make the case that each team got better during the offseason. I think they'll go 4-2 within the division and drop another two games during the season. With the Packers, Patriots, Cowboys, Seahawks on the schedule, it wouldn't surprise me to see Atlanta split those four games. Hope that helps.
---
Do you have a clue about new uniforms?
Matt: Yes, several! Keep checking back, Kenton.
---
Shaun from Hinesville, GA
With how the roster is currently constructed, are the Falcons set up for a potential dynasty in the making? Your thoughts.
Matt: Slow down on the dynasty stuff, Shaun. You're right about the roster – it's loaded with talent and they're the defending NFC champs for a reason. But to be considered a dynasty you not only have to win a title, but multiple championships if you want to be in that conversation. Every year and every team is different, and right now the Falcons are focused on playing tonight's final preseason game vs. the Jaguars and then it's on to Chicago. Take it one game at a time and see what unfolds. But this team is built to win now – and it should be an exciting year!
---
Marcus from Fayetteville, NC
What is your gut telling you? Do you think that Falcons go back to the Super Bowl and win this year?
Matt: My gut is telling me that the bar is very high this year, especially with a lot of Falcons fans. I think this team has the talent to return to the Super Bowl, yes. But to do it, you need to prove it on the field, stay healthy and a little bit of luck helps, too.
---
Hello, I am a huge Falcons fan and I am serving in our United States Navy. I am Culinary Specialist 2nd Class Shuford. I am going on deployment soon and will be gone be gone the whole entire football season. I am wondering I could get a jersey signed by some of the players so I can have when I away and represent across seas. I would pay if I have to. Thank you for your time very respectfully, JAMALL
Matt: Jamall, thank you for your service! I can't make any promises, but I'll see what I can do to make sure you're representing your beloved Falcons while serving overseas.