Welcome to Straight from the Beek! Rookie minicamp is in the books and we're another step closer to training camp – and watching the 2019 Falcons come together. In the meantime, you've got plenty of questions – about the offense, defense, rookies and free agents. So, let's get right to them. Just remember that all opinions here are mine unless otherwise noted.
Aaron from St. Petersburg, FL
Hey Beek, got a question for you. Do you think Devonta Freeman will have a better year or do you think we should move on? And I think we're going to have a super year.
Matt: Hey, Aaron. I'm sure you're probably well aware of the fact that Devonta Freeman has missed 16 games the last two seasons – he played in only two games last season because of knee and groin injuries (he had 14 carries for 68 yards and caught five passes for 23 yards). That's night the kind of production the Falcons are used to when it comes to their top running back. When Dan Quinn was asked about Freeman on Saturday following a rookie minicamp practice, he said that "we can't wait to get Free back" and added that he was "having such an awesome offseason. His energy, his juice, like him being around the team, you feel what he brings." Put another way, the Falcons are counting on Freeman to return to his old self again for the 2019 season. If he can stay healthy for 16 games, it'll be huge for this team. With a rebuilt offense line that will be bigger and expected to be "nastier," Freeman will most certainly be one of the benefactors. The Falcons have added speed, size and experience to the offensive backfield, too, with Qadree Ollison, Marcus Green and Kenjon Barner. They'll join Ito Smith, Brian Hill and Freeman when camp starts. So, to further answer your questions, Aaron, I think Freeman will definitely have a better year.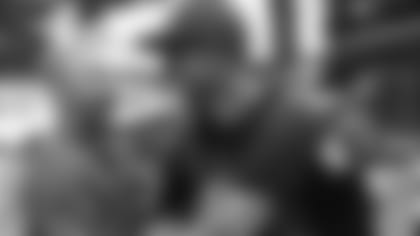 Teran from Memphis, TN
What I have been frustrated about is our lack of creativity on offense and I don't know a lot about our new OC's play-calling ability. I know he is not Kyle Shanahan. I don't need him to be. Does he have the creativity and innovative thinking to maximize our talent on the offensive side of the ball? Or is he a basic play-caller?
Matt: Hey there, Teran. You're right, new offensive coordinator Dirk Koetter is not Kyle Shanahan. Nor is he Steve Sarkisian. If there's one thing you should not worry about when it comes to the 2019 Falcons, it's Koetter as a play-caller. I say that because that's his calling card – and he's got a proven track record of being a productive one in this league. In case you forgot, this will be Koetter's second stint here in Atlanta. He was the offensive coordinator from 2012 to 2014. During that time, the Falcons had a top-10 passing attack (eighth in 2012, third in 2013 and third in 2014). In his final season as offensive coordinator for the Falcons, the offense averaged 23.8 points per game, which was 12th in the league. Koetter was the Buccaneers' coach last season, where they had the top-one ranked passing attack in 2018, based on total net yards. I could go one and break down how dynamic the Bucs were on offense last year, but I think you get the idea – Koetter knows offense and the Falcons (and their plethora of weapons) will be in good hands under his watch. I think he'll bring some creativity, add some wrinkles and packages and took full advantage of the Falcons' skill-position players.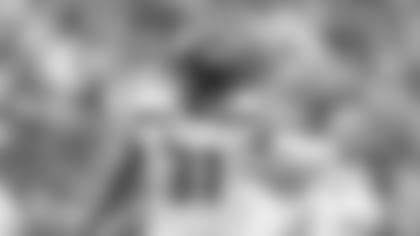 Marty from Columbia, SC
Kam Chancellor? I know every time a defensive player leaves the Seahawks, he's rumored to come to us, but I'm really excited about this possibility. Maybe he'll be the perfect safety/LB hybrid? Any chance we make the move?
Matt: Oh, you're right about that – my inbox is always flooded with questions whenever the Seahawks part ways with a player (see Jimmy Graham, Earl Thomas, Bruce Irvin, etc.). And, yes, Kam Chancellor is the latest one. But let's tap the brakes for a minute and take a look at why the last remaining member of the Legion of Boom defense was released. Chancellor hasn't played since the middle of the 2017 season after suffering a neck injury. First, I have not heard anything whatsoever linking Chancellor to the Falcons. Second, I'm not sure the former Seahawks strong safety will even play again; neck injuries are no joke, Marty. We'll have to wait and see what Chancellor decides to do, but it would not surprise me one bit to see him hang up the cleats for good and call it a career – and it's been a very good one.
Dex from Columbus, GA
What's good, Beek? first timer here on SFTB, but 44 years a Falcons fan. Let's talk about Qadree Ollison ... I gotta tell ya, if the stars line up right and his heart is in it, we just might have something. I'll be honest, I like the kid ... there's not much NOT to like. His size for one is ideal for the type of line we're building, pounding the rock! Listen, I love D-Free, love Ito, loved Teco too, but when I think of the Falcons RUN GAME, I think punishment! I think William Andrews, I think Jamal Anderson, I think T.J. Duckett, I think Michael Turner, now we've got Ollison! Not saying he's gonna be that, but I'm hoping! Oh! My question ... do you think it'll work out for the rook, and can this line be dominant if not special? Keep up the good work fella, peace!
Matt: Thanks for finally writing in and welcome to Straight from the Beek, Dex! Reading your email and question is another reminder of why I've always loved the draft – from the combine and draft to the preseason – growing up as a football fan: it truly is the season the hope. I get it; you see the potential in this kid. You watch the highlights over and over as you flip back-and-forth over his statistics at Pittsburgh and keep thinking of what he could do running behind this rebuilt offensive line. And now I'm going to tell you to hold onto to those thoughts but tap the brakes a bit. The Falcons have certainly acquired some nice parts, Dex, but now it's time to assemble it all – put it all together, see what works and which parts work best together, etc. This new group of Falcons have yet to play a meaningful snap yet. They haven't even line up with the veterans yet. Plus, they have so much to learn first, too. Look, Devonta Freeman is running back 1A for this team. He's earned it, and he's expected to return healthy once camp begins. That's great news for the Falcons. Ito Smith returns for his second year as well. Like you, I love Qadree Ollison's size and what he's flashed at times while at Pitt – great feet, patience, toughness and some speed to boot. But fans need to take a wait-and-see approach with all of these rookies. They're going to have some growing pains as they try to make the 53-man roster and earn a spot on this team. Ollison has a long ways to go before he can mentioned in the same breath as William Andrews, Michael Turner or even Devonta Freeman. Hope that helps – and loved the question! MAILBAG
Do you have a question about the Falcons that you want answered? Ask a question here and it could be posted on AtlantaFalcons.com.