Alright, Falcons fans. We're a little more than a month away from free agency kicking off and draft season is in full swing. Meanwhile, the Falcons will be making some tough decisions in the coming weeks regarding their own personnel – and you've got plenty of questions about all of it. So, let's get to them now. Just remember that all opinions here are mine unless otherwise noted.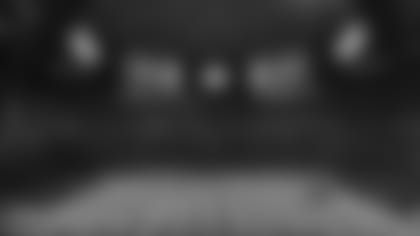 Miguel from Los Angeles, CA
Sup Beek, love these articles man, especially since I'm a huge football fan and Falcons fan. My first question to you is, what do you think about the Falcons trading down the draft in the first round? And what teams would give them the best value if they were to move down? I feel like the only teams that would give them good value would be the Las Vegas Raiders, Miami Dolphins and maybe Seattle Seahawks. I mention them because Miami has two picks in the second, Seattle has two picks in second round as well, and Las Vegas has two picks back to back in the third round. Any of those would be good for us. There's a lot of good players, that could make this draft class just as good as the 2016 class.
Matt: Glad you're enjoying SFTB, Miguel. Appreciate your support out there in California. Well, it wouldn't surprise me at all to see the Falcons try to acquire some more picks. In my opinion, they have needs at edge rusher, cornerback and offensive line (guard, depth). Depending on what happens in free agency, the Falcons could add tight end, linebacker and running back to that list, too. Right now, Atlanta owns seven picks:
Round 1, No. 16 overall
Round 2, No. 47 overall
Round 2, No. 55 overall
Round 3, No. 78 overall
Round 4, No. 109 overall
Round 5, No. 140 overall
Round 7, No. 206 overall
You mentioned the Miami Dolphins. They currently own 11 picks, including three in the first round, two in the second and one in the third. The Raiders have two first-round picks and three third-round picks, but none in the second. Look, it all depends on the offer – which could come from any team. Keep in mind that there are four teams currently without a first-round pick at all – the Bears, Texans, Rams and Steelers – and, who knows, maybe they'll want to trade back into the first round for a player. Whatever happened, I'm sure the Falcons will be listening to any and all offers.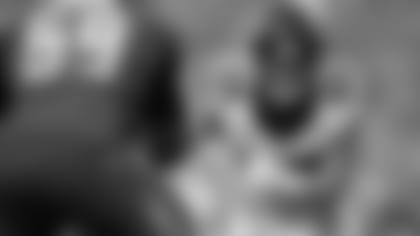 William from Spokane, WA
Beek, I love ya for this forum. Second time writing ya. First time I asked if ya thought Takk McKinley and Vic Beasley would ever be true three-down ends. We all know what's going on with Vic, so new question is, do ya think Mr. John Cominsky is a diamond in the rough, or one of those may take a few years to come around? Again, I thank you for your patience and hardcore research.
Matt: I'm accused of playing favorites or always being a glass-half-full kind of guy, but I'll always give you my honest opinions here. Whether you want to accept my reasons or not, that's totally up to you. And here's my early take on John Cominsky. He played in 10 games in 2019 and had 11 combined tackles (three solo), two QB hits and had a half sack. That's not a large sample size, William. And because of that, he doesn't have gaudy or eye-popping numbers, either. I am not going to sit here and say he's a diamond in the rough. I think he hustles and shows a lot of effort, but that's what you'd expect from any player who makes an NFL roster. I think it's too early to tell what the Falcons have when it comes to Cominsky, to be honest. Dan Quinn likes to talk about players making the jump from the first to second year, and I think that will be crucial for Cominsky. Hope that answers your question.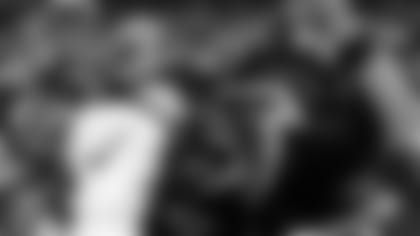 Scott from Dalton, GA
Hi, Beek: Hope you are doing well. The experts say based on this past year's record the Falcons have the eighth-most difficult schedule in the NFL. Problem is 1) we don't know what free agency will do. 2) We don't know how the draft will pan out in terms of the results at the end of this coming season. 3) We don't know who will get dinged by injuries (especially teams that are hit with multiple front-line players and that does happen, e.g., Da Birds). I don't know anything about that karma stuff, but I've got to believe the sun shines somewhere at some point and 2021/2022 has a nice ring to it. After all, the Rams were an eyelash from winning it all and they sat at home like the Falcons.
Matt: I'm not sure where the question is in there, Scott, but since you brought up strength of schedule, I've got to correct you there. The Falcons, who finished 7-9 and took second place in the NFC South, are actually tied with the Bills and Lions for the fifth-most difficult schedule in 2020. As you may or may not know, the strength of schedule is based on teams' records the previous year.
1. New England Patriots: 137-118-1 (.537)
2. New York Jets: 136-119-1 (.533)
3. Miami Dolphins: 135-120-1 (.529)
4. San Francisco 49ers: 134-120-2 (.528)
T5. Buffalo Bills: 134-121-1 (.525)
T5. Detroit Lions: 134-121-1 (.525)
T5. Atlanta Falcons: 134-121-1 (.525)
T8. Arizona Cardinals: 132-123-1 (.518)
T8. Houston Texans: 132-123-1 (.518)
T10. Los Angeles Rams: 131-123-2 (.516)
T10. Minnesota Vikings: 131-123-2 (.516)
12. Denver Broncos: 131-125 (.512)
T13. Seattle Seahawks: 129-125-2 (.508)
T13. Chicago Bears: 129-125-2 (.508)
15. Green Bay Packers: 128-126-2 (.504)
T16. Indianapolis Colts: 128-127-1 (.502)
T16. Tampa Bay Buccaneers: 128-127-1 (.502)
T18. Carolina Panthers: 127-127-2 (.500)
T18. Kansas City Chiefs: 128-128 (.500)
20. Tennessee Titans: 127-128-1 (.498)
21. Las Vegas Raiders: 127-129 (.496)
22. Jacksonville Jaguars: 126-129-1 (.494)
23. Los Angeles Chargers: 126-130 (.492)
24. New Orleans Saints: 125-130-1 (.490)
25. Philadelphia Eagles: 124-131-1 (.486)
26. New York Giants: 123-132-1 (.482)
27. Cincinnati Bengals: 122-134 (.477)
28. Washington Redskins: 118-136-2 (.465)
29. Cleveland Browns: 118-138 (.461)
30. Dallas Cowboys: 117-138-1 (.459)
31. Pittsburgh Steelers: 117-139 (.457)
32. Baltimore Ravens: 112-144 (.438)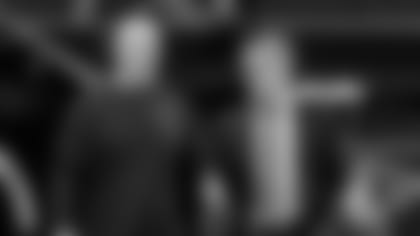 Al from Cumming, GA
Hey, Beek. Why should we believe Thomas Dimitroff and Dan Quinn can draft a pass rusher, when they have at their last two first-round picks of Vic Beasley and Takk McKinley? Fool me once, etc., etc., etc.
Matt: There's no question that the Falcons are going to address the edge rusher position, Al. To be fair here, Falcons GM Thomas Dimitroff has had more than of his fair share of hits in the NFL Draft, too – they certainly haven't all been misses. Hitting on a defensive end isn't always easy; they take time to develop sometimes. And while Vic Beasley did lead the league with 15.5 sacks in 2016, we all know that the production just wasn't the same in the years that followed. This will be a crucial draft (and, as noted above, it wouldn't surprise me at all to see the Falcons acquire more picks), but don't count out the possibility of the Falcons finding a proven pass rusher in free agency. Why they'll likely draft one, don't automatically assume the Falcons won't be players in free agency.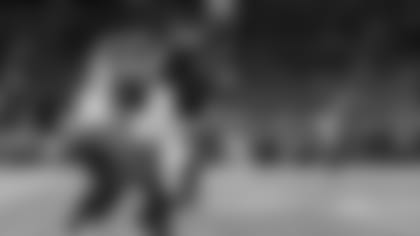 Ronald from Port Orange, FL
What do you believe will be the Falcons' best move in the free agency, taking into consideration cap space? Try to land one of the top edge rushers and go to the draft for help at offensive line and defensive corner? Or try to obtain offensive line or corner help in free agency and go after an edge rusher in the draft with maybe the hope of keeping Austin Hooper?
Matt: In general, I believe the best move(s) a team can make in free agency is re-signing and keeping its own players. Teams know what they have in those players (good, bad or indifferent) and it's always nice to be able to reward your own guys. It's kind of like promoting from within. When a player hits the open market, it doesn't always mean something is wrong – sometimes teams simply cannot afford to keep every good player they have – but sometimes it is buyer beware. I don't expect the Falcons to be big players in free agency, but I could see them trying to keep some of their own players and/or making a move for a player for the right price. Otherwise I see the Falcons addressing most of their needs through the draft and they very well could end up with more than the seven picks they already own. MAILBAG
Do you have a question about the Falcons that you want answered? Ask a question here and it could be posted on AtlantaFalcons.com.
Go ahead, ask the Beek
Do you have a question about the Atlanta Falcons (or anything football-related) you'd like to ask Matt Tabeek? If so, hit the link. Please remember to include your home state (or country if you live outside the U.S.). Thanks for reading SFTB!