Sitting at 1-5, most fans seems to be thinking one of three things about the Falcons 2020 season right about now: 1) Will the Falcons gain momentum and somehow turn things around with 10 games left? 2) Where will the Falcons end up drafting in April? And 3) Who will be the general manager and head coach in 2021? And if I'm being perfectly honest, the latter topic is by far the most popular one filling my inbox these days.
The Falcons host the Lions on Sunday with an opportunity to improve to 2-5. What does that mean for their season? Well, you'll have to read my latest Beek's Bits where I explain that and much more. For now, let's get to your questions. Just remember that all opinions here are mine unless noted otherwise.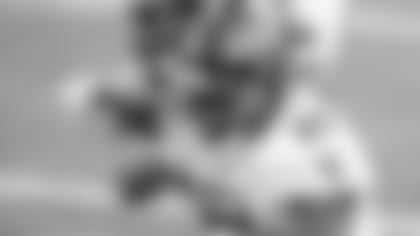 Charles from Atlanta, GA
Are the Atlanta Falcons really talking about trading Julio Jones?
Matt: No, I have not heard anything of the sort around these parts nor have I read a single credible report about Julio Jones. A lot of NFL reporters will write or talk about hypothetical trades they think make sense for teams (based on their current records, team needs and players' contracts), but it's largely pure speculation, Charles. Thanks for writing in.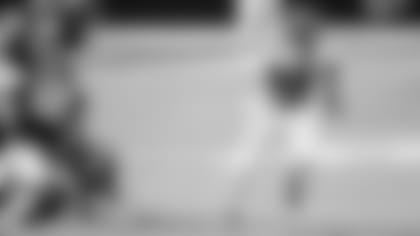 Diontrae from Charlotte, NC
Is there any way we can find a better returner? I don't think Brandon Powell is the answer!!
Matt: Brandon Powell is averaging 20.9 yards per kickoff return right now, which is just outside the top 10 in the league. His longest return is 29 yards. Hopefully that average improves but that's not too bad, Diontrae. Put another way, there are bigger issues to address with this team than the returner.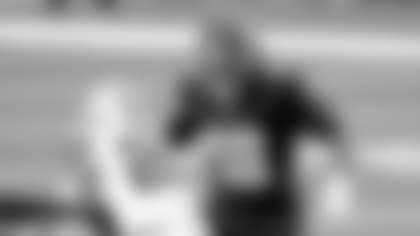 Billy from Binghamton, NY
Hey Beek, I know rumors are rumors, but we have to look at salary cap for next year and what we can do so all these expiring contracts or high contracts keeping us from making moves. Our cap number already prevents us from making any moves to move the needle from this year. I think Mack, McKinley, Neal, and Harris should all be looked to deal before trade deadline. As much talk as they've had on Matt Ryan and Julio, I doubt any of that happens unless a team overpays in picks for Julio. But I do think Matt Ryan in the offseason is someone you look to possibly trade to a team like the Colts who have both Brissett and Rivers contracts expiring following the season who cap space available for a short period of time before they have to pay their O-line. I think moves are imperative now, no?
Matt: First of all, it's pretty cool seeing a question come in from my hometown of Binghamton, Billy. You're making me think about spiedies and long for some Brozzetti's Pizza in nearby Johnson City. It's good to know there's some Falcons fans in Upstate New York! OK, to your questions and comments. You're obviously talking about a rebuild if you're thinking about turning the page on the franchise's best all-time quarterback. My question is, why move Matt Ryan – who was just named the NFC Player of the Week and is still playing at a high level, by the way – when quarterbacks are so hard to find and you can't win in this league without one? Financially speaking, I don't think it's feasible for at least two years. But you know who will make that decision and many more? The new general manager (who's not here yet) as well as whoever ends up being the coach in 2021. They will begin shaping the roster to form the kind of team they believe will be a perennial winner. And they are the ones who should be making decisions on the soon-to-be free agents, too. Now, if a player is set to become a free agent and the team receives a trade offer before the deadline that might provide a desirable future draft pick, maybe the team makes that deal. In case you're wondering, here are the players who are set to become unrestricted free agents (UFA), restricted free agents (RFA) or exclusive restricted free agents (ERFA) for you. According to Spotrac, there are nearly 20 players who are in the final years of their current deals:
Christian Blake (ERFA)
Darqueze Dennard
Matt Gono (RFA)
Jaeden Graham (ERFA)
Todd Gurley
Charles Harris
Brian Hill
Damontae Kazee
Younghoe Koo
Alex Mack
Steven Means
Takk McKinley
Sharrod Neasman
Brandon Powell (RFA)
Jacob Tuioti-Mariner
LaRoy Reynolds
Matt Schaub
Blidi Wreh-Wilson
Something else to think about and, before you roll your eyes, hear me out. This team probably isn't going to make the playoffs (although they haven't been eliminated yet), but there's something to be said for evaluating this roster over the next 10 games. Who is worth keeping? Who's improving each week? This is an audition for the players and coaches – they want to put their best version of themselves on tape for the Falcons or possibly another team. Plus, they want to win games. With the expanded playoff format in 2020, an 8-8 or 9-7 team may end up making the playoffs. If the Falcons get win No. 2 on Sunday, that means they'll need tom win six or seven of their last nine and … never mind. I'll stop there.
Rasheen from Meriden, CT
Hey Beek, love the Bird Noises with the HAMMER, my personal favorite all time. No. 58 made a great point about playing to win and not to lose. The Minnesota game was the first game of the season I felt like the Falcons did that, Matt Ryan especially. I really can see going 10-6 or at least 9-7. Other than winning the division (I know long shot) ... Do you think that's enough to get in the dance? Just need to get in and cause some teams a lot of problems. Health is a huge issue and it's not who wins early ... it's who gets hot at the right time! RISE UP!!
Matt: Yes! Jessie Tuggle was excellent, as usual, on Bird Noises. The thing I love about "The Hammer" is that he doesn't mince words and speaks from experience – he's been there, got there the old-fashioned way (he earned) and has been through it all – winning, losing and turning seasons around. Tuggle makes some great points about that and, if you remember or caught when he was on a year ago when the team was 1-7, he talked about how the Falcons were in a similar situation when he played (1-7) and went to finish 6-2, just like they ended up doing last year! Tuggle is a modern-day Nostradamus! But in all seriousness, I agree with you and he's right about how winning (and losing) can "snowball" for a team. Bird Noises now has its own page on iTunes and Spotify, so please be sure to listen, subscribe and I'd love it if y'all would give it a nice rating (five stars would be cool) and tell all your Falcons friends about it. As far as the team making the playoffs goes, I could see an 8-8 or 9-7 team making it in this year. Can the Falcons win seven or eight of their final 10 games? Who knows. We're about to find out. MAILBAG
Do you have a question about the Falcons that you want answered? Ask a question here and it could be posted on AtlantaFalcons.com.
Go ahead, ask the Beek
Do you have a question about the Atlanta Falcons (or anything football-related) you'd like to ask Matt Tabeek? If so, hit the link. Please remember to include your home state (or country if you live outside the U.S.). Thanks for reading SFTB!