Welcome to Straight from the Beek! The Falcons have just wrapped up organized team activities and next week they'll kick off a three-day mandatory minicamp. Then they're off until the start of training camp. In the meantime, you've got plenty of questions, so let's get to them now. Just remember that all opinions here are mine unless noted otherwise.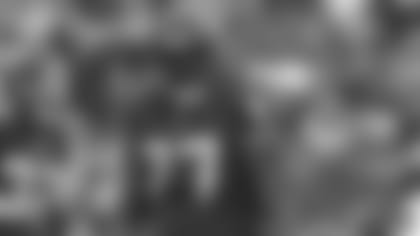 Bill from McCormick, SC
I have been a fan of the Falcons since their first game. I have also been through a lot of suffering for most of those years. My question is, how has Ra'Shede Hageman looked so far during OTA?
Matt: Hey, Bill. We (the media) only get to watch one practice for each OTA session – three altogether for us – so there's only so much we can see. We also rely heavily on what the coaches and other players are telling us. That all said, Ra'Shede Hageman appears to be off to a decent start. Dan Quinn was asked about Hageman following the final last day of OTA and said the defensive tackle was "off to a good start" and that they've been pushing him hard with the conditioning. All positive. And remember, these guys are just running around in shorts, jerseys and helmets – there's no hitting or anything like that.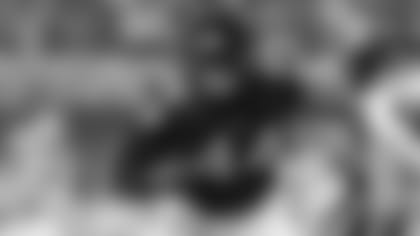 Tom from Myrtle Beach, SC
Hi Beek, I am concerned about the pass rush on defense. After missing out on a defense-heavy 1st and 2nd round of the draft, now the Falcons have lost Steven Means for the year. What do you think about the state of the defensive line? I am not sold on Vic Beasley, but the Falcons seem to be so I will hope for the best. Also, what happens if Alex Mack gets hurt? Thomas Dimitroff did not address this position in the draft or free agency. The pass rush and stopping the run were a huge problem for the Falcons last year, ranking close to the worst in the league. Considering Dimitroff did not seriously address the defensive tackle and end position in the offseason, should we expect the defense to be any better? The same question goes for the Falcons secondary.
Matt: Hi, Tom. We all know that the Falcons had to address the offensive line, right? Look at all the talent (and money) invested on that side of the ball – plus you cannot win when your franchise quarterback is being sacked 42 times. Despite all of that, Matt Ryan still managed to complete nearly 70 percent of his passes, toss 35 touchdowns and throw for almost 5,000 yards. Oh, and Julio Jones led the league in receiving. Amazing. Still, the line had to be addressed and that's why a defensive tackle wasn't taken (although one was considered). Despite all of that, the Falcons have addressed the defensive line, Tom. Let's just look at defensive tackle first. They signed free agent defensive tackle Tyeler Davison away from the Saints. Davis was a starter in New Orleans and has tallied 95 tackles, nine tackles for a loss, 3.5 sacks and three forced fumbles since entering the league. They placed the franchise tag on Grady Jarrett and are working on a long-term deal with him. They drafted John Cominsky out of the University of Charleston, a player who can line up both inside and on the edge – plus the Falcons believe he has a high ceiling. Those guys will be paired up with Jack Crawford, Deadrin Senat and Justin Zimmer. On the edge, the Falcons went and signed a familiar face in Adrian Clayborn, who just won a Super Bowl ring with the Patriots and is now back in Atlanta. They also signed another familiar face in Chris Odom. Back in 2017, Odom shined during the preseason, recording 15 tackles, four tackles for loss and two sacks in four games. He didn't make the final 53-man roster and was then claimed off waivers by the Green Bay Packers. Odom provides depth and has familiarity in the scheme. And, of course, they have Takk McKinley and Vic Beasley back. Losing Steven Means definitely hurts, but don't expect the Falcons to stand pat. There's a lot that'll transpire between now and the start of the season – and some quality football players will become available because of sheer numbers (teams being forced to make roster moves at specific positions while staying under the salary cap, signing draft picks, etc.). I expect the Falcons to make some moves (yes, multiple), so stay tuned.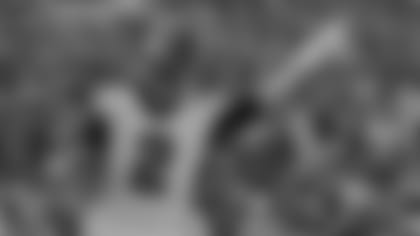 Chris from Rochester, NY
Hey Beek, I read almost all of everything you put on here and I love all of it. I've been a fan since 1999 (I'm only 27). My second time writing in and just have a couple questions. My first is what are your view points on some of the comments some of our "fan base" has on how the team isn't any good and how players like Matty Ice and Vic Beasley get bashed? Coming from me, I can't stand it. My second question is based off of those comments. Do the players read any of them and what do they think about it? Thanks for all the great reads!
Matt: Thanks for the kind words and for reading, Chris. As I've said countless times here in this space, I do not get why any fans would complain about Matt Ryan – or suggest that the team should consider moving on from him (by drafting a quarterback, etc.). Ryan is clearly the best quarterback to ever suit up in a Falcons uniform – the numbers don't lie – and he's still playing at an elite level. Now, when it comes to Vic Beasley, I get the criticism from fans. The dude has talent – he led the entire league in sacks in 2016 with 15.5 and that doesn't happen by accident. I'm sure fans would love to see double-digit sacks from Beasley every single year – or something close. Defensive ends are measured by more than just stats, but that's the number everyone (fans) look at and the problem is Beasley has only 14 combined sacks in the three other seasons he's been in Atlanta. It's a big year for him and the Falcons; in many ways Dan Quinn is betting on Beasley as well as Takk McKinley. As far as the players themselves go, sure, they see things on social media. What they think of it all and do they read it all, I have no idea. But, hey, they're human beings with feelings and families. No one likes negativity; and everyone handles it differently.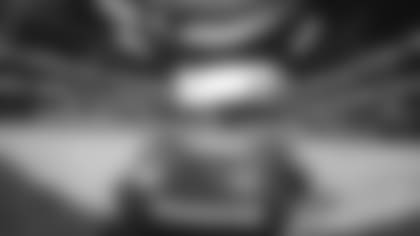 Chris from Big Stone Gap, VA
Hey Beek, I have been a Falcons fan since 1997. I wanted to ask, what's the cheapest place/way to get tickets to a game? I have never been to a Falcons game, and I tell myself every year that I'm going to save up to go to a game this year, but something ALWAYS comes up to where I can't afford to get a ticket. It would knock one thing off my bucket list if I can go to a game, and I feel like this is our year to win the Super Bowl, so I REALLY want to make it to a game this year. So, is there any way to win tickets from somewhere? Or a place I can get cheap tickets? Looking forward to hearing from you. You do an awesome job, keep up the good work man! In Brotherhood, RISE UP!
Matt: Well, Chris, I certainly hope that you end up making it to one or two Falcons games this season. It's too bad you didn't make it over to FedEx Field last season for the Falcons-Redskins game – then again, that's about a seven-hour drive from Big Stone Gap, Va. Regardless, if you're only looking at attending one game, I'd recommend looking at the NFL Ticket Exchange. Here's the link for all of the Falcons game, home and away games.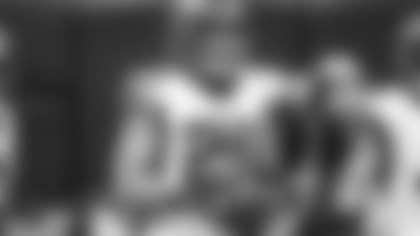 TJ from Calhoun, GA
I've been a Falcons fan since 1997-98 to the present. I've got three questions.
Question 1: Do you think there anything we are missing on either side of the ball? I feel like we are solid on both sides, just as long no one gets hurt.
Question 2: I don't understand why people put Matty Ice Ryan down like they do. He really helped our franchise since Michael Vick was taken away from us.
Question 3: My mom got me started; she just got told about a month ago she has stomach cancer on top of everything else that is wrong, with her MS, leaking valve in her heart. We love our Dirty Birds and are looking forward to this season and know if everyone stays healthy, we are going to playoffs/Super Bowl. We want to know when they open practices are for the public; she really wants to go and I want to take her if there's any possible way for her to meet Devonta Freeman while we are there (and get picture and autograph with him). It would make her day. If you please let me know, I'd be grateful. Thanks, Beek. Rise Up for the Brotherhood.
Matt: Well let me first say that I'm really sorry to hear about your mother's condition and hope she feels better soon, TJ! Be on the lookout for some news about training camp on in the very near future – dates, open practices, schedule – all of it. Come to AtlantaFalcons.com. I'm also forwarding your email along – and we'll see what we can do; but I can't make any promises, OK? Now, onto your first two questions. I really like the Falcons' offensive weapons; they're as good as any in the league (if not better). The big question with the offense, though, is the offensive line. They've addressed it and signed a number of players in free agency as well as drafted two guys – Chris Lindstrom and Kaleb McGary – in the first round. Now they just need to sort it all out and find the best combination up front. That'll take some time during training camp and the preseason. Defensively, they're getting healthier and they're talented. Dan Quinn must get the best out of Takk McKinley and Vic Beasley – those two must be productive in 2019. I'd like to see them team bolster that position, though, especially after losing Steven Means. The other position I'll be watching is cornerback. They're counting on Isaiah Oliver to step up and replace Robert Alford. I think he'll be better in Year 2. Until we know what the Falcons have in rookies Kendall Sheffield and Jordan Miller, depth there will be a question mark. As far as those who bash and criticize Matt Ryan, see my response above, TJ. It's, well, ridiculous. Hope that answers all of your questions and thanks for writing in! MAILBAG
Do you have a question about the Falcons that you want answered? Ask a question here and it could be posted on AtlantaFalcons.com.