The Falcons are about to kick off a three-game homestretch (in fact, they're about to play four of their next five at home) with the Buccaneers up first. Atlanta is 2-0 coming off its bye week, with both wins against NFC South foes New Orleans and Carolina. In the meantime, you've got plenty of questions about the Falcons, so let's get to them now.
Eugene from Springfield, MA
Hey, thanks for the answer, Beek. So you said that we needed the Saints and 49ers to lose but what if Dallas and the Eagles end up having the same record as us? Can we slide past them or still kind of impossible to make the playoffs because I could see the Eagles and Cowboys getting seven losses also? But, of course, we have to win out the season which shouldn't be impossible giving how well we're playing now.
Matt: At this moment, the Falcons have a less than 1 percent chance of making it into the playoffs. Yes, they've beaten two NFC South foes in impressive fashion, but they still must win every single game left on their schedule just to have a chance at sniffing the postseason. Let's talk scenarios if they string a few wins together because right now it's pointless.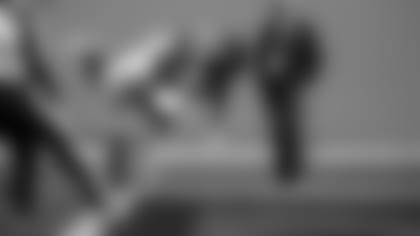 Ross from Augusta, GA
Can't we win the division at 8-8, if Saints also are 8-8 and we have the head to head tie-break on them?
Matt: The Saints are 8-2 right now. So, yes, if the Saints lose their remaining games and the Falcons win out or, say, lose to the 49ers in Week 15 and finish 8-8 they could still win the division (I also have Carolina finishing 8-8 and the Buccaneers finishing 4-12 in that same scenario). In that same scenario, the Seahawks (14-2) would be the top seed, Packers (13-3) the second seed and the Cowboys (12-4) the third seed. The Falcons (8-8), 49ers (13-3) and Vikings (11-5) round out seeds four through six. But, folks, we are so far off from that happening and who knows how it'll shake out. What we do know is the Falcons must win out to have a chance.
Ken from Dadeville, AL
Why couldn't they do this from Day 1? Why did they have to wait until eight games in for somebody to realize DQ's defense was worthless? Now that he's no longer running the defense or offense, they're winning.
Matt: Let me stop you there, Ken. While asking "Where has this been all year?" makes total sense and is totally reasonable, this is still Dan Quinn's defense and he is still the head coach of the team – meaning, everything still goes through DQ. I just wanted to clarify that since your comment insinuated that he isn't touching anything or isn't making any calls. The bottom line is that Quinn made the tough decision to reshuffle things and it's working. It's frustrating that it took this long, but all you can do is control what's in front of you now. The Falcons must win out to have a chance. Let's hope they can keep rolling and somehow get a foot in the playoff door.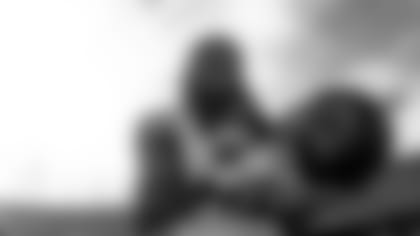 Dwight from Naval Air Station Patuxent River, MD
Hey, Beek! It's hard to take all the tank-the-season talk. You must see a whole lot of it? Listen, Falcons have to control what they can control and that's playing to win. If people want to hang some hopes on something, try this on for size: It's not unreasonable to think that the Saints could lose to US (again), the Panthers (at least once), the 49ers (at Levi), the Colts (with Hilton and Brissett back) and the Titans (in Nashville). Why not cheer against the Saints for hope? It's also not unreasonable to think that the 49ers could lose to the Pack, the Ravens, the Saints, the Rams, the Seahawks and US. Likely ...? Hardly. Silver lining …? Maybe. But tank the season …? I don't think so. It starts with beating the Buccaneers at Mercedes-Benz Stadium on Sunday. Falcons fans need to go ... and Rise Up!!!
Matt: There's a lot of hoping and things that the Falcons cannot control in that statement, but you're absolutely right, Dwight. The Falcons have six games in front of them and four of them are at home. Let's see what they can do. But no one is going to "tank" and this team has proven that there's still a lot of fight in them. They haven't stopped believing in themselves or their coach, which says a lot about the job Quinn and his staff are doing.
Barry from Summerville, GA
The Falcons could still win the division if they beat the teams in their division twice is that right? If so, would that put them in the playoffs?
Matt: I've laid out a couple of scenarios already above, but as of right now the Falcons have a less than 1 percent chance of making the playoffs. I get the excitement, but let's see if they can keep this going. If the Falcons can carry this current streak into December – the Panthers game on Dec. 8 – then I'll feel more comfortable talking about scenarios. But right now it's unrealistic to think this team is playoff bound.
Nathan from Erie, PA
Hey Beek. Love the columns, keep it up. Lifelong Falcons fan here in the Great Lakes region. I know things have been rocky the past few seasons since the Super Bowl appearance. I've seen all the times we have been so stacked on offense only to watch the roster here torn up. I know about free agency and salary caps I'm just saying. But something feels different about this team. I know some will disagree due to the last few seasons but DQ fits in this puzzle. Do you think these recent performances by the team are enough to see him back next year? I would like to think so. Again, thanks for the great reads keep up the good work.
Matt: Look, coaches are ultimately judged by wins and losses, and they know that. While I'm a huge believer in continuity so long as the team continues to make strides and the culture is good, I'm not signing the checks and paying the bills, either. I hope this team continues to win and things get exciting for the fan base down the stretch. If that happens, who knows. But the first half of the season was totally unexpected and disappointing for sure. MAILBAG
Do you have a question about the Falcons that you want answered? Ask a question here and it could be posted on AtlantaFalcons.com.
Go ahead, ask the Beek
Do you have a question about the Atlanta Falcons (or anything football-related) you'd like to ask Matt Tabeek? If so, hit the link. Please remember to include your home state (or country if you live outside the U.S.). Thanks for reading SFTB!