Welcome to Straight from the Beek! The Falcons are another closer to playing their third preseason game of 2019 – a Thursday night showdown at Mercedes-Benz Stadium against the New York. It's no secret that the Falcons have lost 10 straight preseason games (but, really, who's counting?), the last win coming on Sept. 1, 2016. For now, you've got plenty of questions, so let's get to them. Just remember that all opinions here are mine unless otherwise noted.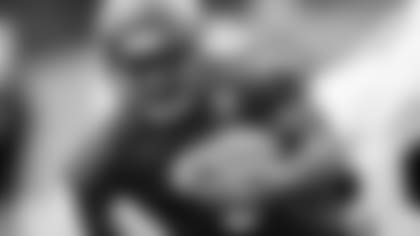 Mike from Sydney, Australia
Beek, trying to follow my beloved Falx from the land Down Under. What are your thoughts on improvement for kick-off/punt returns and defending them? Field position makes offense and dee [sic] easier!
Matt: Great to hear from Down Under! Honestly, all I can tell you on that front right now is that I need to see more, Mike. I think the coaches would definitely like to see more of rookie Marcus Green, too. He's been battling some hamstring issues dating back to organized team activities (OTA) and he also muffed a punt in the first preseason game against the Broncos. He's shifty, twitchy and has some speed, but it would be nice to see it in a game. As for now, I'd have to say Kenjon Barner is the leader in the clubhouse when it comes to the lead returner. Falcons coach Dan Quinn said they chart every single punt and kick return in practice and Barner has been the steadiest of the group. No one, however, has wrapped up this job yet.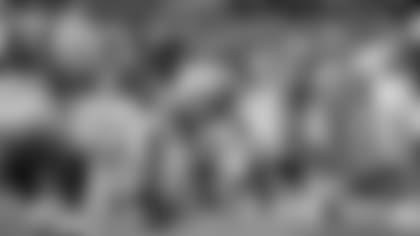 Peter from Dahlonega, GA
Beek, can't get enough of your stuff and appreciate all you do. A request. Give us a player who has surprised you the most (that no one is talking about).
Matt: Appreciate that, Peter! I'm here for you – the fans, and this is your space just as much as it is mine. It's funny you should ask because as I was going through the first two games late last night, one guy who's been somewhat under the radar did pop out – and that's defensive end Durrant Miles (pictured above), an undrafted free agent out of Boise State. Against the Dolphins, his official stat line reads like this: two tackles, one sack, one tackle for a loss, one forced fumble (which resulted in turnover) and a QB hit. Against the Broncos, his first NFL game, he also tallied two tackles. I'd keep an eye on this guy. I like what I'm seeing so far.
Taylor from San Antonio, TX
Que paso Beek? This is Taylor from San Antonio, Texas. I've got two things on my mind. 1) What is the status of Kurt Benkert? 2) Can we get more hyped about us winning SB54? I know it's our time. #RISEUP
Matt: What is up, Taylor? Good to hear from you. In case you missed it, Kurt Benkert was placed on injured reserve. The Falcons' third-string quarterback had a solid outing in the Hall of Fame Game up in Canton but left the game with a toe injury. As for your second comment, I think this team is certainly talented enough to win the NFC South and get into the postseason. And you know what I always say, you've got to be in it to win it. But first things first, Taylor. The Falcons have get through that opening five-game stretch to begin the season and then play all of their divisional games in the second half of the season. Plus, as we all know, they have to stay healthy! If they can navigate through that schedule and win at least 10 games (and the South), they'll have a decent shot.
And that brings me to my Straight from the Beek Question of the Day: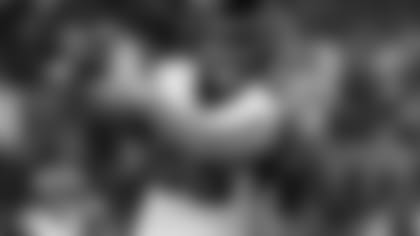 TJ from Beckley, WV
Hello Beek, I am really excited to see our rookies and free agents start to grip the Falcons system. My question is, what, if anything, did we get from the Eric Saubert trade? A draft pick or what?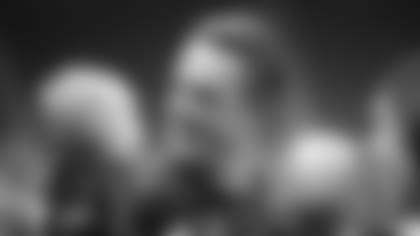 Melissa from North Augusta, GA
Hi Beek, just curious about something. Do you know why we don't see Matt Ryan's wife and twins in the stands cheering him on?
Matt: Hey, Melissa. I'm not sure why you haven't seen them, but they've certainly been there cheering him on.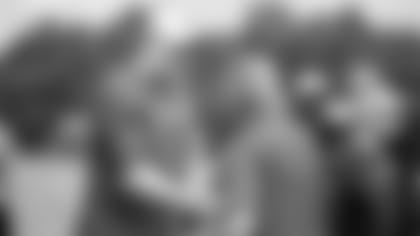 Jay from Gainesville, GA
Beek, any news on Kaleb McGary's condition. When can we expect him and other linemen back?
Matt: Hey, Jay. We haven't received any updates on Kaleb McGary, as far as when he'll likely return to action. It was reported that the last time he underwent a similar procedure (while at the University of Washington) that he missed six to eight weeks. As soon as I hear something, we'll be sure to have it here on AtlantaFalcons.com.
Previous #beekpoll results
In Tuesday's Straight from the Beek, I asked readers what they think will be the toughest road game in 2018 (I had to break it up into two parts since Twitter only allows four choices in poll questions). The top two choices from below are today's question. MAILBAG
Do you have a question about the Falcons that you want answered? Ask a question here and it could be posted on AtlantaFalcons.com.
Do you have a question about the Atlanta Falcons (or anything football-related) you'd like to ask Matthew Tabeek? If so, submit it here. Please remember to include your home state (or country if you live outside the U.S.). Thanks for reading SFTB!