The Falcons are getting ready to play their third straight game against an NFC South foe when they the Buccaneers on Sunday. Atlanta (3-7) needs to win out and get a lot of help along the way if they hope to make the playoffs. Meanwhile, you've got plenty of comments and questions, so let's get to them now. Just remember that all opinions here are mine unless otherwise noted.
Wayne from Buchanan, GA
If the Falcons WIN OUT, they would win their division, right? If they win their division, they should make the playoffs as a division winner, right? So if they win their division why does it matter what the Saints, 49ers, or Vikings do? Please explain why we should worry about these other teams IF WE WIN OUT and TAKE OUR DIVISION why would it MATTER???!!!!
Matt: No need to yell, Wayne; I get your points, bud. Look, if the Falcons win their remaining six games and finish 9-7, that's still not going to be enough to clinch a playoff spot. Going 6-0 in the division does not assure any team a playoff spot. Overall record matters. To be clear, if a team lost all six division games and won the rest of their games to finish 10-6, they would still have the advantage over a team that won all of their division games and lost the rest to finish 6-10. The standings are still based on the better won-loss-tied record and, yes, there are enough games remaining (six) for the Falcons to make a turnaround and at least have a winning season.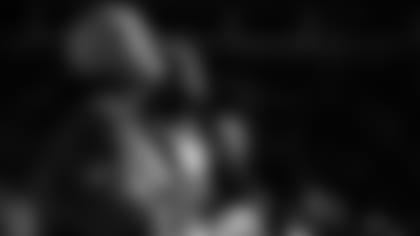 Jimmy from Townsend, MD
Beek, I'm going to swallow my pride, just like my coach Quinn. I think him juggling coaches about has proven he is totally about the team. Mr. Blank please follow Pittsburgh's patience. I know I wanted heads to roll because I felt the team was quitting. Julio spoke defending Quinn. Even if we miss the playoffs, if we play hard good football, I'm satisfied with my coach Dan Quinn. Please keep OUR coach Mr. BLANK.
Matt: The Steelers are on their third coach since 1969. Chuck Noll, Bill Cowher and now Mike Tomlin. They've won six Super Bowls: 1974 (IX), 1975 (X), 1978 (XIII), 1979 (XIV), 2005 (XL), 2008 (XLIII). You guys know how I feel about continuity and why it's important. Coaches are ultimately judged by wins and losses, and they know that. The season is just past the midway point with a lot of football still to be played. Let's see how it all plays out.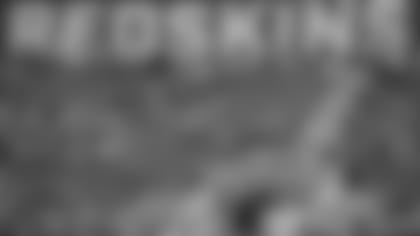 Timothy from Milledgeville, GA
Hey Beek, to prevent teams from tanking, do you believe the NFL needs to revise their draft policy? The lottery system that the NBA uses will prevent teams from tanking, and encourages teams to win, even after slow starts. There are ways a team can tank, and receive higher draft picks, under the current system. Fans are rooting for the Falcons to lose, so they can receive higher draft picks, and that should not be the case. We watched the Falcons win at the end of season last year and it decreased their draft pick position. If an NFL team refuse to tank, and try to win in during a losing season, they will receive a lower position draft pick (for each round) which encourages tanking. What do you think? I would love to see teams play to win without worrying about lowering their draft order.
Matt: I don't think NFL teams tank, Timothy. I think there are examples of front offices making decisions to trade or release players (see cap-heavy contracts) and bite the bullet (taking the salary cap hit sooner vs. later). But I don't believe NFL coaches and players would ever tank. What good comes from putting a bad product on the field. Do you see what's happening in Washington right now with the Redskins? A once-proud franchise is really struggling to win games and no one is coming to the games – tickets are reportedly selling for as low as $4! Tell me how this is a good thing. And according to a Washington Post story, the Redskins popularity is plummeting. They are losing fans – and lots of revenue. I'd imagine prospective free agents consider all of that as well. How is that good? And do you think the NFL is thrilled about that? No, what's happening in D.C. is proof why it's not good to put a bad product on the field.
Maximus from Jacksonville, NC
Hey Beek! I live in N.C. due to military, but I miss ATL! With all these Panthers fans around you know I love that win! I know you're getting a lot of "why now'' questions but I am more interested in why did it take so long to adjust? Why not after the 1-4 start? Or after the Texans putting 50 on us? Was it pride? I feel like if we started earlier, we could have a real shot at being a contender. That's what's so frustrating. We know what they could do if they play 16 whole games up to their potential.
Matt: Haha, so you're basically asking … Why now? Look, the slow start was/is definitely frustrating, especially when you start to see the Falcons play to their potential the last two weeks against some formidable foes. No one can change the past; what's done is done. As I noted above, coaches are ultimately judged on wins and losses – and they'll be the first ones to tell you that. Dan Quinn wants to win, and obviously so do the Falcons. They've continued to fight, even when it was probably very easy to point fingers and give up. Look at the final scores in this league week in and week out; there is very little room for error because the games are so close. The important thing is that Quinn made some tough decisions when the team was at its low point. It could've backfired miserably. It did not. The Falcons are playing as well as any team in the league right now. But they must keep it going. There's still a chance … a very slim chance, but there's at least one. And that's all anyone can hope (and play) for at this point. MAILBAG
Do you have a question about the Falcons that you want answered? Ask a question here and it could be posted on AtlantaFalcons.com.
Go ahead, ask the Beek
Do you have a question about the Atlanta Falcons (or anything football-related) you'd like to ask Matt Tabeek? If so, hit the link. Please remember to include your home state (or country if you live outside the U.S.). Thanks for reading SFTB!
Bird Noises: Harry Douglas unfiltered
Harry Douglas lets loose, tells all and even does some bird noises of his own. The former Falcon talks about working in the media, growing up in Georgia, playing at Louisville, getting drafted by the Falcons and so much more on the latest episode of Bird Noises with Matt Tabeek.