It's a somber Monday in the sports world as many of us are still trying to wrap our heads (and hearts) around the tragic death of Kobe Bryant and the eight other lives lost in a tragic accident on Sunday. Sports can bring us together and it can also provide an escape as well. So, with that in mind, let's get to your questions and comments about the Falcons. Just remember that all opinions here are mine unless otherwise noted.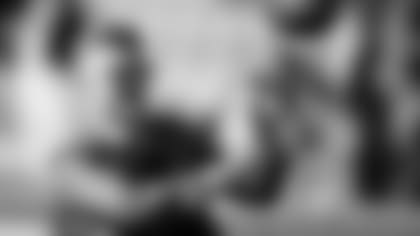 Chris from Mount Pleasant, SC
Hey, Beek. Noooooooo, Beek, noooooooo. Please not another "theme" offseason. I see this setting up as the "game-wrecker" offseason. Last year it was "nasty," a few years earlier it was "toughness." Can't we just have a big-picture perspective as a front office and as an organization? There are many, many aspects to building a winning team and TD and the gang shouldn't get hung up on creating some kind of persona to go with all their decisions. Especially if that limits the scope and maneuverability of all the decisions that need to be made. I was skeptical of last years "nasty" theme but open-minded about it. This year I'm not. It just makes no sense to build a fluid, multi-faceted offseason based on two words. I'm a TD supporter but please broaden the vision, TD.
Matt: Hi, Chris. I wouldn't get too worked over the term game-wrecker. All that stems from is a question that AtlantaFalcons.com reporter Kelsey Conway asked Thomas Dimitroff during an interview at the Senior Bowl. Game-wrecker is synonymous with a difference-maker, and all Conway was asking Dimitroff was whether the Falcons had enough of those kind of players – and who are they are, that's all. It's not some sort of theme. But let me ask you this. Is it really so bad to covet players who are tough, nasty and considered game-wreckers? Uh, sign me up for more of those guys on my football team.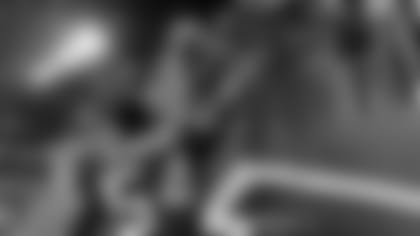 Steven from Casper, WY
What up, Beek!? Cheap hot dogs but no one can afford seats? I sure hope Mr. Blank moves away from PSLs. I mean I'm not an expert, but I think PSLs price true fans out. Drop the prices and sell the place out. The money lost from selling cheap seats will be made up in Super Bowl revenue. There's a reason why Seattle calls the fans the "12th man." Crowd noise/energy helps win games period. As far as uniforms go, the only color I don't want to see is empty red seats. It's embarrassing. Thank you for what you do!
Matt: Hi, Steven. I think every fan everywhere would love cheaper seats. Period. And I total get your points; it would help. But I'm with Falcons president Rich McKay on this one – put a winning product on the field, win games, and the fans will come. Play meaningful games in December and January, and the fans will come. Win division title, playoff games and championships, and the fans will come. I don't blame the fans. I love the fans. The Falcons need to win. Period.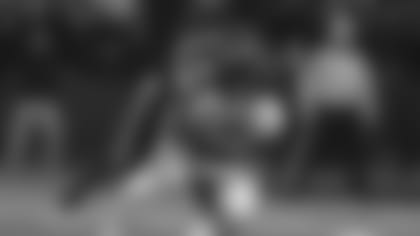 Jesse from Farmerville, LA
Hey, Beek. Do you think we will trade up for Javon Kinlaw? I sure hope not. We can get A.J. Epenesa or Kristian Fulton and still have two second-rounders. We have holes to fill and not much cap space. Hopefully we stay put and load up on defense.
Matt: Hey, Jesse. While Falcons general manager Thomas Dimitroff has a history of moving up (and making trades) during the NFL Draft, a big part of me would be very surprised if the Falcons moved up even make a move to acquire more picks. Like you, Jesse, I think the Falcons need to address a number of holes and the best way is usually through the draft, especially with tight cap space.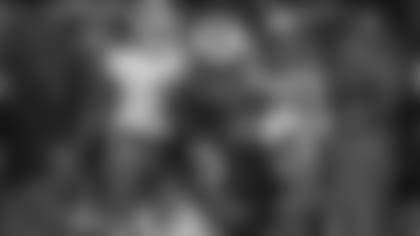 Scott from Sugar Hill, GA
Hello, Beek! I love being able to keep up with the team during the off season. Keep up the good work. Can you help me understand what the deepest position groups are in this year's draft and how that matches up to our needs at DE, G, RB, DB, etc.?
Matt: Hey there, Scott! When I look at this 2020 draft class, the five position groups that really stick out to me (as far as being deeper) are receivers, cornerbacks, running backs, offensive linemen and quarterbacks. And while I think defensive end Chase Young is as close to a sure thing that there is in this class, there aren't a lot of really strong edge rushers like there were last year. Unless a team holds a top-five pick, teams have to watch how things unfold as it compares to their draft board. Sometimes teams fall in a love with a prospect and value him more than others … or sometimes a player rated highly by one team "slips" because there's a run on other positions. My point is that the draft is usually unpredictable and there's always some surprise moves, runs and trades. I think the Falcons' biggest needs are edge rusher, cornerback, offensive line, running back and possibly tight end (depending on what happens with Austin Hooper). I think they'll have ammo to move if they want, but I think they'll be able to address some of those bigger needs or holes simply by staying put, considering the depth in this class. I'm not going to make predictions, but if they can land a pass rusher, cornerback and an offensive linemen with their first three picks, I'd be thrilled.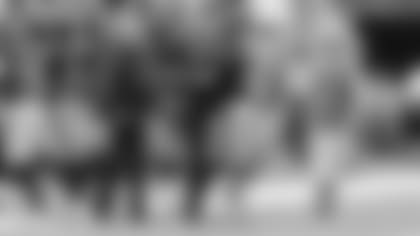 Stu from Las Vegas, NV
Re: uniforms – I became a fan when Jerry Glanville came in and they changed their style and team character back with Deion Sanders. God I hope we have our black helmets and old logo. If it's red, it'll be the worst thing I think since the Houston Oilers weren't allowed to be the Houston Oilers anymore. If you play football in Houston, you're a Houston Oiler. If you grew up in the 1990s and beyond, let's be real – the old logo, old helmet, silver pants or white is the best uniform ever. God help us since Nike's doing them, seeing they make teams wear clown suits – really. Look what they did to college. My God. You know you really love the black uniforms when you look every week for some sign of hope that will happen. Keep them simple. Keep the old logo. If not, it's as bad as Oilers called Texans.
Matt: The era you reference is one I still hear an awful lot about, Stu, even though the team didn't win a ton of games. Fans loved Glanville's teams because of their attitude, spirit, confidence, brashness, swag and, of course, new look. And Deion Sanders was a big part of that, too. Let's just say it – Sanders was electrifying and a game-changer. I can't tell you much about the uniforms, but they will be different from what you see now. Let's win some more games, and I'm sure everyone will get behind them regardless of what they hope they look like. MAILBAG
Do you have a question about the Falcons that you want answered? Ask a question here and it could be posted on AtlantaFalcons.com.
Go ahead, ask the Beek
Do you have a question about the Atlanta Falcons (or anything football-related) you'd like to ask Matt Tabeek? If so, hit the link. Please remember to include your home state (or country if you live outside the U.S.). Thanks for reading SFTB!