Welcome to Straight from the 'Beek! The NFL season is officially underway, the Falcons battle the Bears on Sunday and you've got questions. Just remember that all opinions you see in this space are mine, unless otherwise noted.
Mike from North Augusta, GA
I hope they let Matt Ryan roll out to left and right this year. If you look at last year, it was a big yardage gainer. He can throw or run.
Matt: Not sure what your question is, but I don't see Matt Ryan running a lot – to his left or right. A designed roll-out to pass? Sure, why not.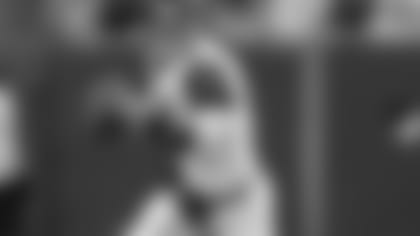 ---
I know for a fact that this team has what it takes to have another Super Bowl run, but what do you personally think the team needs in order for this to happen?
Matt: It has the talent, Hans. Now they have to go execute on the field and get some wins. What they'll need is to stay healthy – and every team needs a little luck along the way.
---
Will this year's team be better than last year's? What record do you see the Falcons going?
Matt: I think it can be better. I think the defense has improved from a personnel standpoint. Even if the offense doesn't put up the same numbers, they could still win more games. I predict they'll go 12-4, 4-2 in the NFC South.
---
Beek, do you think we go receiver in rounds 3-7 in the draft? I think Sanu will have a huge year and he might get the itch to be a No. 1. I don't think he will, but what if? Also, if Poe falls on his face this year, how about throwing a few players and a pick at the Rams for DT Donald?
Matt: Roddy, when it comes to the later rounds of the draft, it depends on the best available and your draft board – what areas you need to address. Mohamed Sanu is 28 years old and under contract. As far as Dontari Poe goes, he's playing on a one-year deal. A trade for Donald? Why would the Rams trade one of the best young defenders in the game? Don't see it.
---
Ritchie from San Tan Valley, AZ
I asked about the Falcons having a four-headed monster. What I meant was, do you think each running back could be a threat? I know there won't be four backs on the field.
Matt: Devonta Freeman and Tevin Coleman might be the best running back duo in the league. I don't see the other two falling into that category mainly because there's not enough footballs to go around, Ritchie. There are a lot of weapons on this team -- Julio Jones, Mohamed Sanu, Austin Hooper, etc. -- and I see that No. 3 back having limited opportunities. Brian Hill, when he's healthy again, will likely be a special teams contributor, at least early on. You'll have a two-headed monster for sure, and it'll be scary if they can stay healthy.
---
Hi Matt. Aside from the so-called SB hangover, why are a lot of these so-called NFL experts overlooking the Falcons?
Matt: Hi. I don't see it, David. I think the Falcons are getting a lot of respect – as they should be. I just think most people want to see how they'll react on the field when it counts. Win and the doubters will shut up in a hurry.
---
Ricky from Springfield, GA
Matt, could you get me video of Mike from Miami, who says he is 82 and he is a better quarterback than Matt Schaub? :) Apparently, he has not seen Schaub play. I think we have one of the best back-up quarterbacks in the league, if not the best.
Matt: Haha! Easily my favorite question of the day! Yeah, I'd like to see video footage of ol' Mike slinging it around and running circles around ... anyone will do.
---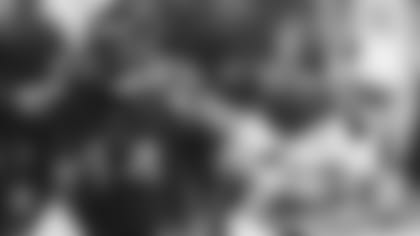 Do you think Vic is as good of a pass rusher as John Abraham or better?
Matt: I think if Vic Beasley stays on his current trajectory, he'll go down as one of the best the Falcons have ever had. Let's see how this year shakes out first before determining that one.
---
Beeker, long time Falcons fan here. I was wondering why didn't we keep Chris Odom when we said all week that Reynolds needed a second opinion and could have went to IR. (In your opinion) especially with several DL expiring contracts coming up, do you think we pursued Dorian Johnson when he was waived/cut?
Matt: I didn't watch Johnson's play all preseason, so I can't tell you how he performed or if it was a surprising move. I think the Falcons are in a good spot at that position, but, yes, I liked Chris Odom and thought he might find a way to the 53-man roster here. I'm glad he was picked up by the Packers.
---
Ashton from Statesboro, GA
Is Atlanta going into the 2017 NFL season with just two quarterbacks?
Matt: Matt Ryan and Matt Schaub are on the active roster. Trevor Knight was just signed to the practice squad.
---
Marco from Vine Grove, KY
Aside from his position on the depth chart, how do you see Kemal being featured?
---
Where can we find the uniform game day schedule and what happened to the black uniforms that were worn during the Mike Vick era?
Matt: There is no uniform schedule – for public consumption, that is. I've been asked a lot about the Back in Black uniforms and all I can tell you at the moment is keep checking back. I think you'll be pleased.
---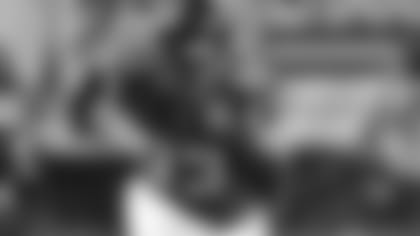 Thaddaeus from Atlanta, GA
I was wondering what happened to Dwight Freeney? Because I heard online back in February he was still around and wanted to play with Atlanta still -- and this was before the NFL Draft as well.
Matt: Don't believe everything you read online, Thaddaeus! I don't see the Falcons signing Dwight Freeney. Could they? Sure, but a lot would have to happen to get to that point. They drafted Takkarist McKinley for a reason.
---
Zamir from West Milton, PA
Hi Beek! Earlier this week I asked if we will sign Freeney and you said no because we are good with current depth on D-line. Today we free up some money from restructuring A. Mack's contract so it seems we are ready to spend that money on someone. Do you think it's Freeney we targeting or someone else and who else would be in your opinion? And who would you try to sign if it is up to you?
Matt: Hi, Zamir. As I noted above, I don't think that any of the reported $750,000 in 2017 cap space freed up with restructuring his contract will be used to sign Dwight Freeney – and that's just my opinion here. As far as how that money will be used – I have no idea. They do have some contracts coming up though.
---
Ilgwest from Columbus, GA
Hey Beek, I loved Falconscast. What happened?
Matt: I get asked about that a lot. There's nothing imminent, but I know we'd like to bring one back. Stay tuned.
---
Hi Matt. I have been trying to find an answer to this question: Is the NFL an entertainment or sports venue? I have been told if it is entertainment, they can decide who wins and who loses. I have watched a few games, one being the last Super Bowl. That looked scripted like a WWE match. Is it sports or entertainment? Thank you
Matt: Both. It's sports and entertainment. And it's not fixed, but it can be unpredictable, exciting and heartbreaking. That's what makes it great and fun to watch.
---
I'm a Falcon fan since '66 (Nobis, Brezina and Hansen). Sark has the right idea of running the ball, as I believe the speed of our offense in scoring mandates the defense be on the field too much. By running more and running the clock, the defense will become much stronger this year. My question is, "How much leeway does Matt Ryan have in audibles?" Timing is probably the answer, I love your column.
Matt: Thanks for the kind words, Doug. You're right, too. If a play is called and you want to change it at the line (call an audible), time is certainly a factor. Every coordinator has a style, cadence or system of calling plays, too. Matt Ryan gave an insightful interview here with Pete Prisco of CBSSports.com talking about play-calls, changing plays and timing.
---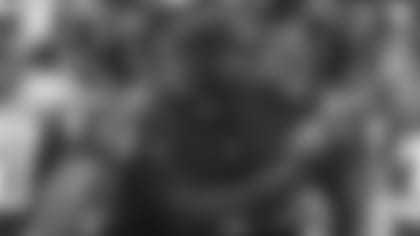 Philip from Ewa Beach, HI
Does the coaching staff fall up under the salary cap for the NFL teams? I like Dan Quinn and what he's done with the Atlanta Falcons but was wondering why he didn't go after a more well-known defensive coordinator. I'm not in the locker room I don't know all these people but I'm going to have to trust him it was just a question I was wondering.
Matt: No, the salary cap does not apply to the coaching staff. Defense has always been Dan Quinn's calling card, Philip, so you've got to trust his choice of Marquand Manuel. He brings a lot of fire and energy to that unit -- and he's very well-respected in that locker room.
---
Mauricio from San Jose, CA
Hi Beek. I'm back with two questions this time. What is the Falcons jersey schedule this season? Second one is, do you know when the merchandise on Atlantafalcons.com will restock on the jerseys?
Matt: Hi, Mauricio. As far as the Color Rush and Back in Black uniform dates go, there is no schedule yet – at least not for public consumption. So you'll have to keep checking back for that. And same with the merchandise on the site. All I can say is be patient. I've recently ordered some items and received everything on time.
---
Can we stop entertaining questions on Kaepernick? He has never been a member of the Falcons and hopefully never will be. He's not on a team because his performance doesn't justify the circus that he creates. Nearly everyone agrees with MLK in that people should "not be judged by the color of their skin, but by the content of their character." Many Americans also believe that his protests were in poor taste and reflected badly upon the 49ers, the NFL, and him personally. The NFL should instate a rule similar to the US military which prohibits participating in any political activity while in uniform. If the team and NFL approve a tasteful protest or event (pink for breast cancer), then the players should be allowed to participate. Maybe a tasteful protest should be put together to bring attention to the injustice that Kap pointed out. Maybe a moment of silence or wearing a certain color wrist band; not disrespecting the flag.
Matt: I think the talk about Kaepernick to the Falcons as a possible backup will subside once the games begin. Thanks for reading, Dan.
---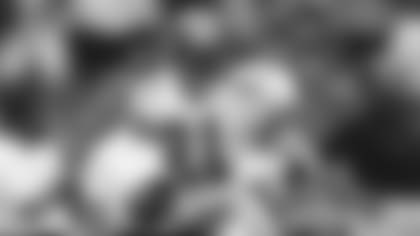 I have been a Falcons fan since I was 7 years old and now let's say I am closer to 50 than 40. Remember the June Jones era? I want to get your opinion on special teams? I don't see the electric returners like Deion, Weems or even Billy "White Shoes" Johnson.
Matt: I do remember the June Jones (and Jeff George) era. And I do remember those electric returners – rare talents like Deion Sanders don't come around often, Kelvin. The Falcons have had some issues with the protection and coverage during the preseason – specifically in the Steelers game – but they addressed it and appeared to get most of that cleaned up. HAVE A QUESTION?