The evolution of passing offenses in the NFL have made versatile and deep secondaries more important than ever. On top of that, today's wide receivers are some of the most athletic to ever play the game, making the job of cornerbacks and safeties even more difficult.
Pass coverage is as much about the collective defensive unit as it is one single player, but it might not often seem that way when a cornerback is left on an island against a player like Julio Jones or Mike Evans. Still, defensive backs have a job to do, and there are some pretty compelling players in the four NFC South secondaries.
As a reminder, for the duration of these NFC South position group rankings I will be rating the groups on a 1-4 scale in five different categories with No. 1 being the best and No. 4 being the worst. For a refresher on what each category means, click here.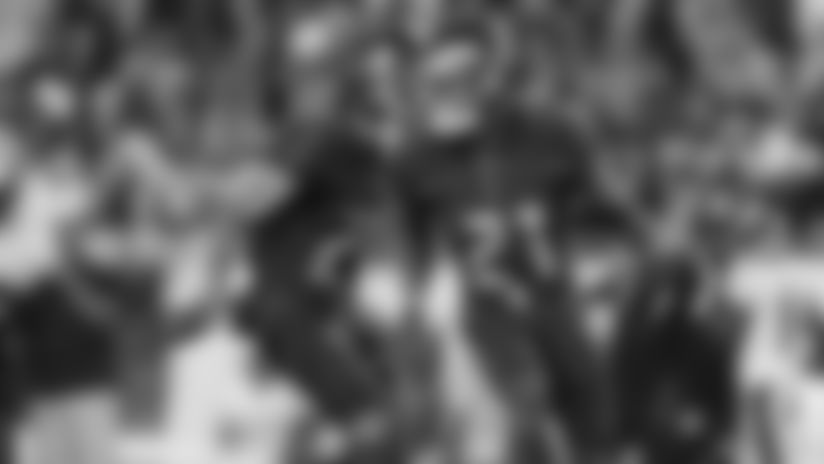 T-3. Tampa Bay Buccaneers
Top player: Justin Evans
Drop-off factor: 4
Group production: 4
Best player: 4
Consistency: 3
Depth: 2
Falcons fans know all too well how long Brent Grimes has defied the odds as an NFL cornerback, but when a 35-year-old is the top defensive back on a roster, that's not a great place to be. The Buccaneers parted ways with Grimes after the season, and they will hope to get the most out of a young collection of players in the secondary. Since 2016, Tampa Bay has used one first-round pick, four second-round picks, two third-round picks and two fourth-round picks to address its secondary. That is nine picks over the last four drafts that have been used to bolster the secondary, and that strategy has yet to bear out.
The young crop of players the Buccaneers are trying to build around in the secondary includes, cornerbacks Carlton Davis and M.J. Steward as well as safeties Justin Evans and Jordan Whitehead. Vernon Hargreaves is a bit of a wild card in the group. The 11th-overall pick in 2016 showed signs of promise during his rookie season, but injuries the past two seasons leave him as arguably the biggest question mark in a group full of question marks.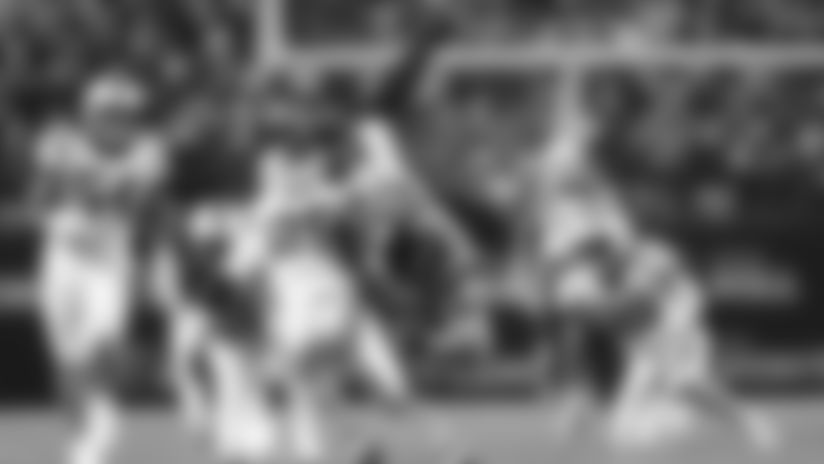 Top player: Eric Reid
Drop-off factor: 3
Group production: 3
Best player: 3
Consistency: 4
Depth: 4
The Panthers appear to be starting a bit of a youth movement in their secondary as they parted ways with veterans Captain Munnerlyn, Da'Norris Searcy and Mike Adams this offseason. At age 37, Adams started every game for the Panthers at safety in 2018, but he began to show his age as the season went along. Eric Reid will return for Carolina at safety next season, and he proved to be a good addition for the Panthers early last year.
Second-year cornerback Donte Jackson may be the most intriguing player to watch in Carolina's secondary. A second-round pick in 2018, Jackson led the team with four interceptions last season, but he also missed the most tackles of any cornerback in the NFL. A lack of depth and top-tier starting talent knocked the Panthers down the list, but Reid, Jackson and James Bradberry are capable of having their moments and former Buccaneers cornerback Javien Elliott joined the mix this offseason.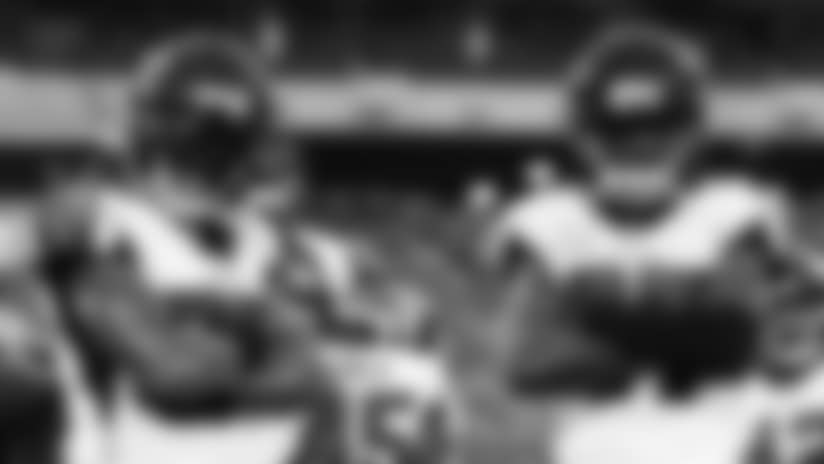 Top player: Desmond Trufant/Keanu Neal
Drop-off factor: 1
Group production: 1
Best player: 2
Consistency: 2
Depth: 3
The Falcons' secondary took its lumps last season, but arguably the biggest bright spot for the entire team was the emergence of Damontae Kazee. The versatile defensive back slotted into free safety for much of the year and finished 2018 tied for the league lead with seven interceptions. He will certainly have a role this season, but the return of Ricardo Allen and Keanu Neal should provide plenty of hope in Atlanta. The Falcons lost both Neal and Allen within the first three weeks of the season, and their importance to Atlanta's defense cannot be overstated.
Neal, a Pro Bowler in 2017, is largely the enforcer for Atlanta at the second level, setting the tone with his sure-handed tackling, and Allen is adept at putting guys in position to make the right play. Their return should make the entire unit better. Desmond Trufant responded admirably after a slow start in 2018, and he's shown he can play at a Pro Bowl level. Isaiah Oliver figures to start opposite of Trufant after Robert Alford's departure in free agency, and he has the size and length to be effective in press coverage. Atlanta used two draft picks to add depth at corner, selecting Kendall Sheffield, who has outstanding speed, and Jordan Miller.
Top player: Marshon Lattimore
Drop-off factor: 2
Group production: 2
Best player: 1
Consistency: 1
Depth: 1
Despite a down year in 2019, the Saints have the best collection of talent in the NFC South. Marshon Lattimore was truly elite as a rookie, and although last year wasn't quite up to that level, he was still an effective player. Eli Apple was a quality addition to the group midway through the season for New Orleans, starting all 10 games with the team and ending the year with nine pass defenses and two interceptions.
There's quality depth in the Saints' secondary with players like Ken Crawley, P.J. Williams and Patrick Robinson on the fold. The addition of rookie safeties Chauncey Garnder-Johnson and Saquan Hampton should make a group that already includes Vonn Bell and Marcus Williams even better. Statistically, the Saints took a large step back against the pass in 2019, but their overall collection of talent is tough to ignore.