It's often easy for football fans to overlook the tight end position, but it's among the most important in the game.
The best are both reliable run blockers and explosive downfield receivers who create matchup advantages for his team's offense. While the NFC South tight ends may be overshadowed by some of the division's other skill players, each team has a legitimate starter at the position.
Depth is important as well at tight end, and there is more specialization than many other offensive positions. Taking all of that into account, here are the rankings for the NFC South's tight end groups: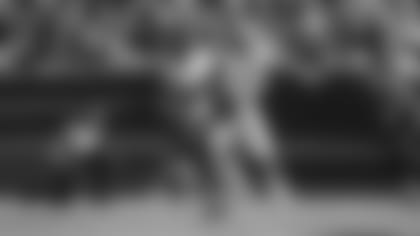 Top player: Greg Olsen
Drop-off factor: 2
Group production: 3
Best player: 3
Consistency: 3
Depth: 4
After the 2016 season, the Panthers earning the worst aggregate score at tight end would have been unthinkable. That year, Greg Olsen became the first tight end in franchise history with three straight 1,000-yard seasons, and he was considered one of the best tight ends in the league. But injuries have forced him to play less than 10 games in each of the last two seasons, and he failed to top 300 receiving yards in either year.
Olsen's primary reserve, Ian Thomas, is a very intriguing player with a lot of upside. Filling in for Olsen for much of the year, the rookie fourth-round pick caught 36 passes for 333 yards and two touchdowns. The former Indiana Hoosier was especially effective in the final four weeks of the season, and his strong finish left some believing he could be in line for a bigger role even if Olsen is back at full health. Chris Manhertz was the third option behind Olsen and Thomas last season, catching two passes for 52 yards and a touchdown.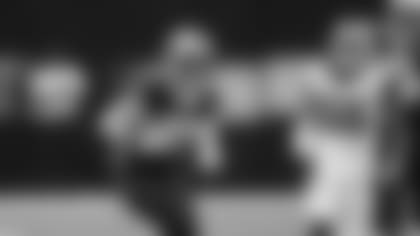 Top player: Jared Cook
Drop-off factor: 3
Group production: 2
Best player: 1
Consistency: 4
Depth: 3
A strong case could be made that New Orleans should be higher on this list, and the addition of Jared Cook could be among the division's most impactful. Cook is coming off a career year in Oakland during which he caught 68 passes for 896 yards and six touchdowns. The Saints parted ways with former starter Benjamin Watson this offseason, but Cook is an upgrade in a lot of ways.
While that change should benefit the Saints' already potent offense, it remains to be seen exactly how Cook slots into the rotation. Behind Cook, Josh Hill and Dan Arnold return as the primary backups. The duo caught a combined 28 passes for 335 yards and two touchdowns. The Saints definitely got better at the tight end position this offseason.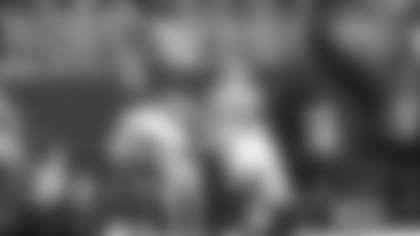 Top player: Austin Hooper
Drop-off factor: 4
Group production: 4
Best player: 2
Consistency: 1
Depth: 1
At first glance it may seem strange to view the Falcons as having the second-best tight end group in the NFC South, but they have a well-rounded unit. Atlanta has a Pro Bowl starter in Austin Hooper, who is coming off a career year with 71 catches for 660 yards and four touchdowns. Hooper has improved in each of his three NFL seasons. The Falcons also brought back primary blocking tight end Logan Paulsen, and Eric Saubert is a young tight end who shows a lot of promise as a receiver but has yet to be effective in games.
Atlanta's primary addition at the position is Luke Stocker, who offers versatility as both a tight end and a fullback. Stocker caught 15 passes for a career-high 165 yards and two touchdowns last season with the Tennessee Titans. The Falcons might not have a plethora of receiving tight ends at their disposal, but they are well-suited with Hooper at the top of the depth chart. With their remaining space, the Falcons have added versatility and reliability to their tight end group.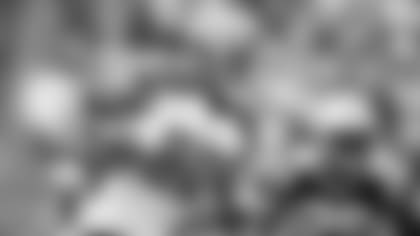 Top player: O.J. Howard
Drop-off factor: 1
Group production: 1
Best player: 4
Consistency: 2
Depth: 2
The Buccaneers have the best one-two punch at the tight end position in the NFC South. Cameron Brate had a down year in 2018, but he still managed six touchdown catches. But while Brate has proven himself as a good NFL tight end, he appears to have been (rightfully) jumped on the depth chart by O.J. Howard. In his second NFL season, Howard caught 34 passes for 565 yards and five touchdowns. The size and athleticism that made Howard a first-round draft pick have helped him get off to a fast start in the NFL.
Jordan Leggett was a notable addition for the Buccaneers this offseason. Last season with the Jets – his second in the NFL – Leggett caught 14 passes for 114 yards and a touchdown. He should be a nice third option in Tampa Bay. Antony Auclair, who caught seven passes for 48 yards in 2018, will also return for the Buccaneers. The combination of depth and talent at the top of the depth chart makes Tampa Bay's tight end group the best in the NFC South.