The NFC South is home to two of the best linebackers in the NFL, and it added a pair of top-tier athletes at the position in this year's draft.
Linebackers have become more versatile and athletic as the game has evolved, and that is certainly true within a division that features Deion Jones and Luke Kuechly. With the Buccaneers and Panthers moving towards a 3-4 scheme this offseason, their linebacker units will look slightly different than in recent seasons, but that should only make them more interesting to watch.
As a reminder, for the duration of these NFC South position group rankings I will be rating the groups on a 1-4 scale in five different categories with No. 1 being the best and No. 4 being the worst. For a refresher on what each category means, click here.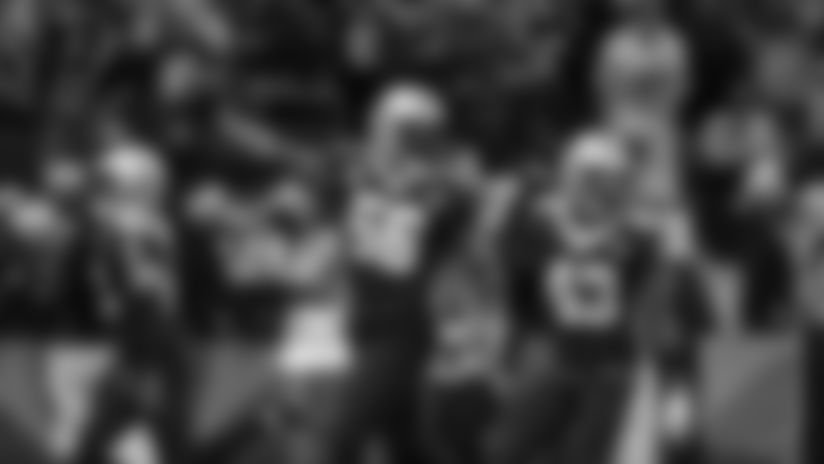 Top player: Demario Davis
Drop-off factor: 3
Group production: 4
Best player: 4
Consistency: 2
Depth: 4
The Saints have some really talented players on their defense, such as Cameron Jordan and Marshon Lattimore, but their linebacker group is a relative weak link. Demario Davis, who had 110 tackles, 11 tackles for a loss and five sacks in 2018, headlines the group, and fellow starters A.J. Klein and Alex Anzalone are back in the fold as well. That trio combined for 239 tackles, 21 tackles for a loss and nine sacks last season, but there is very little depth behind those three.
New Orleans used its final draft pick to select former Idaho linebacker Kaden Elliss, but it's unlikely he will make a major impact in his first season. Craig Robertson, who had 14 tackles and a sack in 2018, is the primary veteran backup for the moment.
T-4. Tampa Bay Buccaneers
Top player: Lavonte David
Drop-off factor: 4
Group production: 3
Best player: 3
Consistency: 4
Depth: 3
Tampa Bay's linebacker corps has been fairly underrated for the past few seasons, but many of the players who made it so are gone as the Buccaneers transition to a 3-4 scheme. Lavonte David, the leader of the group is back, but Kwon Alexander and Adarius Taylor, who combined for 105 tackles, 10 tackles for a loss, three forced fumbles and two sacks, are not. Their absence will be felt, but the Buccaneers are hoping to have found their linebacker of the future in Devin White, the fifth-overall pick in this year's draft.
Thus far, White has reportedly received rave reviews from his teammates and coaches, and it looks like he's clearly in line to be a starter on Day 1. The Buccaneers added Shaquil Barrett and Deon Bucannon in free agency, but Bucannon is really a hybrid safety/linebacker whose role decreased last season in Arizona and Barrett is more of a rush specialist than all-around linebacker. Tampa Bay's transition to a 3-4 makes their group a little tough to evaluate as defensive ends like Noah Spence and Carl Nassib could transition to an outside linebacker role.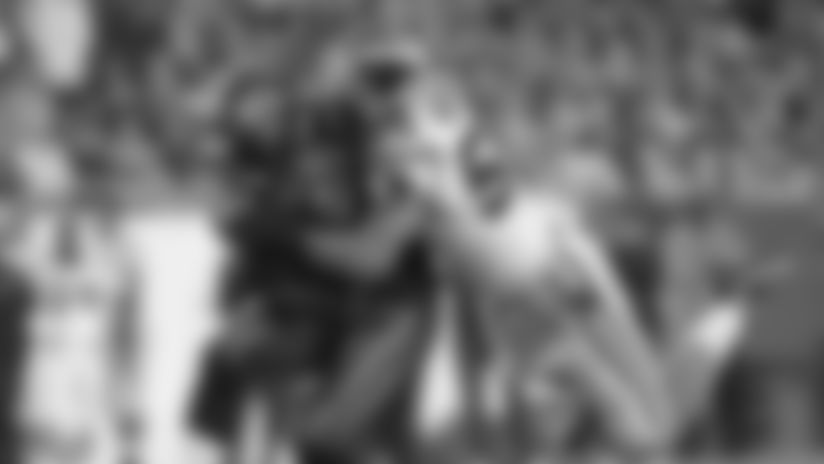 Top player: Luke Kuechly
Drop-off factor: 2
Group production: 2
Best player: 1
Consistency: 3
Depth: 2
The Panthers could make a strong claim for the top spot on this list. Not only do they have arguably the best linebacker in the NFL in Luke Kuechly, but they've added some quality pieces this offseason as they too start a switch over to a 3-4 scheme. Shaq Thompson returns alongside Kuechly as the Panthers' primary inside linebackers, and the duo combined for 209 tackles, 24 tackles for a loss, 5.5 sacks and three forced fumbles. Panthers legend Thomas Davis is no longer with the team after leaving in free agency, and his departure will likely be felt.
But as Carolina transitions its defense to a new scheme, the Panthers have brought in some notable names to play on the outside. Bruce Irvin signed with the team in the offseason, and he seems to be a strong candidate to start at outside linebacker as a pass rusher. The team also used its first pick in the draft to select Brian Burns, an athletic freak out of Florida State who was billed as one of the top prospects in this year's class. This group will look different than in year's past, but there is undoubtedly talent there and Kuechly is still a legitimate All-Pro.
Top player: Deion Jones
Drop-off factor: 1
Group production: 1
Best player: 2
Consistency: 1
Depth: 1
Losing Deion Jones for much of the 2018 season was perhaps the most significant injury the Falcons suffered last season, which speaks volumes about his importance given who else the team lost. Jones' range, instincts and tackling ability are simply instrumental in everything the Falcons do defensively. During his Pro Bowl-caliber season in 2017, Jones recorded 138 tackles – fourth most among all NFL linebackers – 10 tackles for a loss, 10 pass defenses and three interceptions.
But what earns the Falcons the top spot on this list is that the guys around Jones are really good, too. De'Vondre Campbell does not get the level of attention he deserves, partially because of who he's playing next to, and he's recorded 186 tackles, seven tackles for a loss, 3.5 sacks and four pass defenses over the last two seasons.
One of the best surprises for Atlanta in 2018 was sixth-round pick Foye Oluokun, a little-known player out of Yale. After Jones went down, Oluokun stepped up in a big way, earning 91 tackles despite starting just seven games. With veteran depth courtesy of Bruce Carter, Duke Riley and Kemal Ishmael behind a very good starting three, the Falcons are in great shape at linebacker.