With some truly gifted quarterbacks and running backs in the NFC South, defensive line play is key inside of the division. A few big-name free agents have joined the fray this offseason, making the various units even more compelling.
The Falcons are hoping to see more production out of their defensive line in 2019, but the talent is there for Dan Quinn to work with. He's betting on himself to help Atlanta once again strike fear into opposing quarterbacks.
As a reminder, for the duration of these NFC South position group rankings I will be rating the groups on a 1-4 scale in five different categories with No. 1 being the best and No. 4 being the worst. For a refresher on what each category means, click here.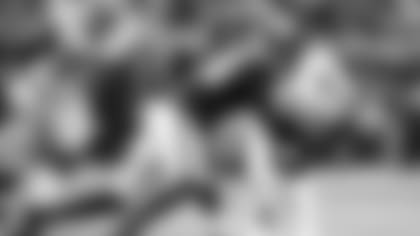 Top player: Grady Jarrett
Drop-off factor: 4
Group production: 3
Best player: 4
Consistency: 1
Depth: 3
Although the Falcons' defense was hit by injuries early and often last season, the defensive line – aside from an injury to Grady Jarrett that sidelined him for two games – was relatively unscathed. Atlanta returns four starters on the line this season, and the additions of Adrian Clayborn and Tyeler Davison give the Falcons two more veteran options in the rotation. But Dan Quinn is expecting more production out of this unit in 2019, especially from former first-round picks Vic Beasley and Takk McKinley.
McKinley led the Falcons with seven sacks in 2018, and Beasley had five of his own. But Atlanta will need more than 12 sacks from its two primary edge rushers to become the defense the Falcons believe they are capable of being. Jarrett remains a very quality interior player who plays as well behind the line of scrimmage as anyone, and Jack Crawford showed the ability to be that type of player as well, as his six sacks showed. With 37 sacks in 2018, the Falcons were tied for 22nd in the league. Atlanta was also 25th in run defense, allowing 124.9 yards per game, although injuries likely played into that.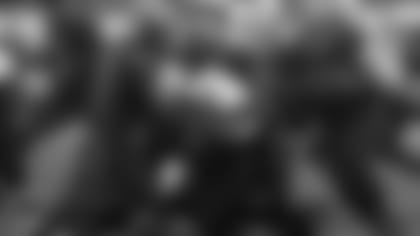 Top player: Ndamukong Suh
Drop-off factor: 2
Group production: 4
Best player: 1
Consistency: 2
Depth: 4
Tampa Bay parted ways with Gerald McCoy after nine seasons with the All-Pro defensive tackle, but they replace him with one of the few players at the position with a better résumé, bringing in three-time All-Pro Ndamukong Suh. Although he may not be the gap-shooter that McCoy is, Suh's ability to control the line of scrimmage and overwhelm opponents with power is well known. He will be a strong anchor in the middle of the Buccaneers' defensive line as the team starts to transition to a 3-4 defense.
Surrounding Suh are some pretty solid pieces, although there isn't much depth in the group. Jason Pierre-Paul is coming off a great season in which he recorded 12.5 sacks and 16 tackles for a loss, but he fractured his vertebrae in a car crash in May and could miss a good portion of the season. Young players like Carl Nassib and Vita Vea had strong moments last year as well, combining for 9.5 sacks and 16 tackles for a loss. The Buccaneers also signed Shaquil Barrett this offseason, and he seems primed to slot into a puss-rushing role as an outside linebacker. Tampa Bay finished with 38 sacks in 2018, the second-most in the division but tied for 19th across the league. Against the run, however, the Buccaneers struggled, finishing 24th in the NFL and allowing an average of 123.9 yards per game.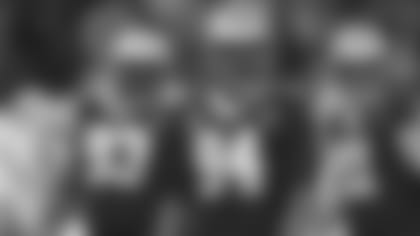 Top player: Cameron Jordan
Drop-off factor: 3
Group production: 1
Best player: 2
Consistency: 4
Depth: 2
Even without a significant contribution from Marcus Davenport, their first-round pick in 2018, the Saints still finished with 49 sacks last season, tied for the fifth-most in the NFL. Now, New Orleans' high-powered offense may have had a factor in that, as teams had to throw the ball more frequently while playing from behind, but that shouldn't diminish the work of the Saints' defensive line. Cameron Jordan, who had 12 sacks and 18 tackles for a loss last season, remains one of the best defensive ends in the league.
New Orleans lost two starters – Alex Okafor and Tyeler Davison – this offseason, which hurt their consistency score, but Sheldon Rankins had a breakout season with eight sacks in his second year as a full-time starter. Hopes remain high for Davenport after he finished with 4.5 sacks as a rookie, and David Onyemata seems capable of slotting into a starting role in his fourth season. New Orleans added a bevy of free agents to their defensive line, most notably former Patriots tackle Malcom Brown and former Panthers end Wes Horton. The Saints had the second-best run defense in the league last season, holding teams to 80.2 yards per game.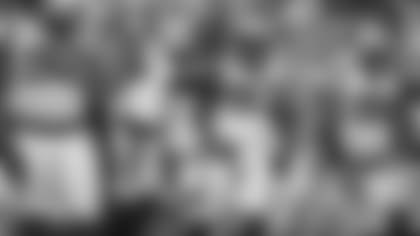 Top player: Gerald McCoy
Drop-off factor: 1
Group production: 2
Best player: 3
Consistency: 3
Depth: 1
The Panthers' defensive line was already in good shape with Dontari Poe and Kawann Short – two Pro Bowlers – in the fold, but it undoubtedly has gotten better this offseason. The addition of Gerald McCoy gives Carolina yet another great interior player to pair with Poe and Short. And after a brief stint with the Falcons, Bruce Irvin will be with the Panthers in 2019. Carolina also bolstered its pass rush in the draft, selecting Brian Burns and Christian Miller.
After primarily running a 4-3 scheme in recent years, the Panthers are transitioning into a 3-4 hybrid look. Therefore, players like Burns and Miller are listed as dual linebacker-defensive ends, but I've included them with the defensive line for the purposes of these rankings. Still, a front that has Short and McCoy flanking Poe on the line of scrimmage with some combination of Irvin, Burns, Miller and Mario Addison coming off the edge is pretty frightening. That should certainly help the Panthers improve upon their NFC South-worst 35 sacks from last season, and they will likely remain stout against the run after holding teams to 112.8 yards per game in 2018, which was the 12th-best mark in the league.