Although the running back position has become a bit marginalized in recent seasons, the NFC South boasts some of the league's top young backs.
Alvin Kamara and Christian McCaffrey have been stars since entering the league in 2017, and Devonta Freeman should be healthy after missing much of the 2018 season. Continuing my NFC South position group rankings, I've dug into each team's current crop of running backs to determine how they stack up.
For a reminder of what I look for in each category, click here.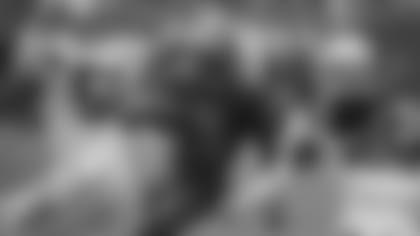 4. Tampa Bay Buccaneers
Top player: Peyton Barber
Dropoff factor: 3
Returning production: 3
Best player: 3
Consistency: 1
Depth: 4
The Buccaneers had the worst rushing attack in the division last year, averaging 95.2 yards per game, which were the fourth-fewest among all NFL teams. Aside from the addition of Andre Ellington and the loss of JacQuizz Rodgers this offseason, Tampa Bay has pretty much stood pat at the position. Peyton Barber will return after leading the team with 234 carries for 871 yards and five touchdowns.
Ronald Jones, the Buccaneers' second-round draft pick in 2018, had a disappointing rookie season and gained just 44 yards and scored one touchdown on 23 carries. The team could be hoping for a breakout year with Jones, but the combination of him and Barber isn't too frightening.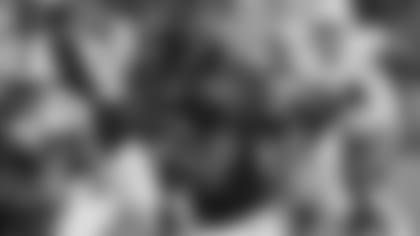 3. Atlanta Falcons
Top player: Devonta Freeman
Dropoff factor: 2
Returning production: 4
Best player: 3
Consistency: 3
Depth: 1
Tevin Coleman's departure was one of the few key losses in free agency for the Falcons. The longtime backfield teammate of Devonta Freeman ran for 800 yards and four touchdowns on 167 carries last season while starting in place of Freeman, who missed all but two games due to injury. Freeman should be back healthy for 2019, and the Falcons are a better team with him on the field. But it remains to be seen, after he's missed time each of the last two seasons, if Freeman can stay on the field.
Behind Freeman the Falcons have a lot of different options to work with. Ito Smith carried the ball 90 times for 315 yards and four scores during his rookie season, and Brian Hill ran wild in a Week 16 game against the Panthers, gaining 115 yards on just eight carries. Atlanta also drafted Qadree Ollison and Marcus Green, further bolstering their depth.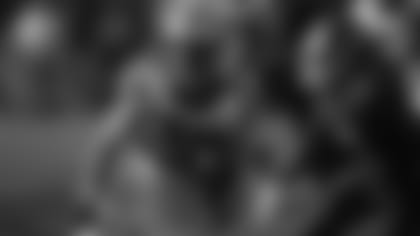 2. Carolina Panthers
Top player: Christian McCaffrey
Dropoff factor: 4
Returning production: 1
Best player: 2
Consistency: 2
Depth: 3
Alvin Kamara has gotten plenty of attention during his first two seasons with the Saints, but Christian McCaffrey has been every bit as impressive in his first two years in Carolina. McCaffrey was both the Panthers' leading rusher and receiver in 2018, gaining 1,965 total offensive yards and scoring 13 combined touchdowns. His importance to the Panthers' offense can't be overstated.
Carolina's main loss behind McCaffrey was veteran back C.J. Anderson. Cameron Artis-Payne is back after carrying the ball 19 times for 69 yards and a touchdown last season, and the Panthers added draft pick Jordan Scarlett and former Georgia running back Elijah Holyfield to the position group this offseason. Still, this is McCaffrey's show.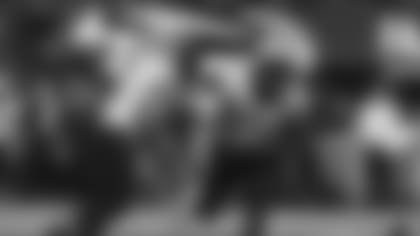 1. New Orleans Saints
Top player: Alvin Kamara
Dropoff factor: 1
Returning production: 2
Best player: 1
Consistency: 4
Depth: 2
Losing Mark Ingram in free agency will certainly be felt next season, but the Saints' decision to add Latavius Murray, who gained 578 yards and scored six touchdowns on 140 carries with the Vikings last season, will help mitigate that. Of course, with Alvin Kamara still around it doesn't much matter who the No. 2 back is.
Kamara gained 1,592 combined yards last season and scored 18 touchdowns. Since joining the Saints in 2017, Kamara has averaged over 5 yards per carry and has scored 31 touchdowns. Dwayne Washington also returns to the Saints' backfield after carrying the ball 27 times for 154 yards last season. The combination of Kamara, Murray and Washington gives New Orleans a pretty complete backfield trio.