Welcome to Straight form the 'Beek! The preseason is finally over. Roster cuts are coming and Week 1 is just around the corner. And you've got lots and lots of questions. Just remember that all opinions you see in this space are mine, unless otherwise noted.
Let's get to your questions.
Having lost all four preseason games, how will you prepare the team for the season opener in Chicago? Besides having a head coach and other coaches for the team, does the team need an inspirational team coach (that can help turn losing into winning)?
Matt: The four preseason losses mean nothing, Jon. Yes, it would be nice to win those games, but the reality is that the preseason is about evaluating the younger and unproven players before the regular season begins. Remember, the Falcons are the defending NFC champs and this team is built to win right now. As far as needing an inspirational coach? That box is checked -- they've got a good one in Dan Quinn.
---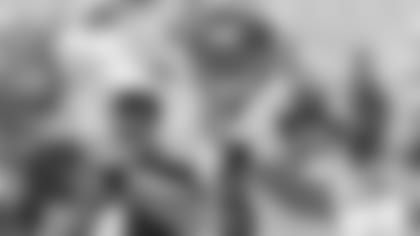 Why didn't the team play Schaub more? He needs as many reps as possible seeing that during the season he won't be getting much playing time. Why did we play Simms so much? Can't evaluate offensive players that much on so many three-and-outs.
Matt: The Falcons know what they have in Matt Schaub, Shane. Plus, he has a body of work – he's played 13 seasons in the league – and they see him every day in practice. That said, why not see what you have in Matt Simms? The Falcons use the preseason to evaluate young players, rookies and free agents.
---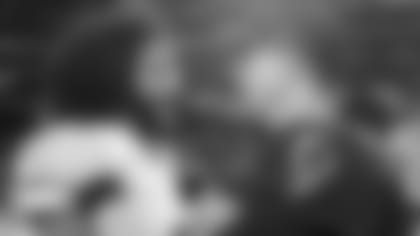 Jamaal from Washington, D.C.
Seeing that our backup QB situation is shaky right now, do you think the team should look at Colin Kaepernick as an option? He is a proven starter and he is definitely better than the backup quarterbacks on our roster now?
Matt: Nothing against Colin Kaepernick, but the Falcons know and trust Matt Schaub to be the backup quarterback right now. Signing Kaepernick, a player who is not going to play a meaningful down with Matt Ryan as the clear starter, would only be a distraction for this team. This team is built to win now, has good chemistry and doing anything to jeopardize that would not make any sense in my opinion.
---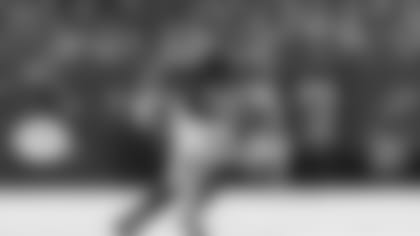 Benjamin from Waterville, ME
Hey Beek, do you think Sarkisian will give Turbo more field time this year? He's got moves!
---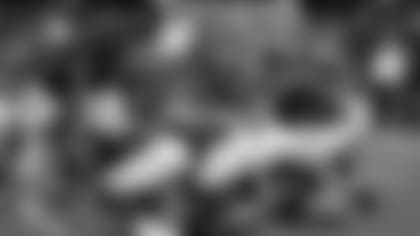 Petey B from Kennesaw, GA
Our offensive line seems like the biggest question mark coming into the season. If there is one starting spot open on the line for whatever reason will we be looking elsewhere for a player before the season starts? Or are we confident that are current roster will be able to fill each spot on the line?
Matt: If you listen to what the coaches are saying at least publicly, they like who they have on the offensive line right now. But to answer your question, I do think depth is an issue, especially at tackle. If a player the Falcons like becomes available over the next two days, I'd expect them to pounce. Again, that's just my opinion.
---
Are we going to get the Super Bowl win we should've had last year?
Matt: I think this team will go 12-4 and reach the playoffs. Anything can happen in the postseason. Right now Falcons fans should just root for a win over the Chicago Bears in Week 1. Take it one game at a time.
---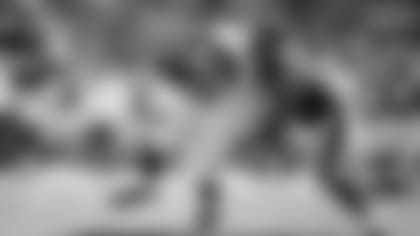 Chris from West Hartford, CT
I've been a huge Falcon all my life and I draft a couple Falcons player every year in fantasy football. What are your thoughts on Austin Hooper this year? He has been targeted a lot this preseason. Do you think it will keep up?
Matt: Players usually improve from their first to second year in the league, Chris. And because of that – and also because of Austin Hooper's ability and offseason – I expect him to improve. More importantly, Matt Ryan expects him to do great things. Fantasy football-wise, he could end up being a red zone target for the Falcons.
---
As opposed to previous years when cuts were at intervals, a ton of players will suddenly become available all in one day. Do you think the Falcons might do a little shopping?
Matt: Yes, I think the Falcons – as well as the 31 other NFL teams – will definitely be keeping their collective eyes on who else becomes available. If a player they really like becomes available and fills a need or make the roster stronger, yes, I'm guessing they'll pursue that player.
---
Matthew from Tuscumbia, AL
What's your prediction for the Falcon's record this year?
Matt: I predicted last Sunday in Straight from the 'Beek that the Falcons would finish 12-4. I think they'll go 4-2 in the NFC South and drop two other games. With the Cowboys, Packers, Patriots and Seahawks on the schedule, I think they'll split those four games.
---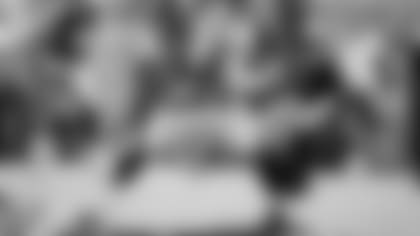 Steve from College Park, GA
How many receivers will the Falcons hold on the 53-man roster? Do you like Marvin Hall's chances of making the 53?
Matt: It'll obviously depend on what shakes out at some other positions, but I think the Falcons will keep a similar number as last season. So, I think it's around seven receivers total, including Hall. That'll include specialists, too.
---
I keep hearing that if Colin Kaepernick doesn't get a job, that the Atlanta NAACP is going to rally in front of our season-opener at home against Green Bay and no one was getting into the stadium. Can they do such a thing as this?
Matt: Yes, there's nothing illegal about a peaceful protest in public areas – it's our right as Americans. As far as Falcons fans being prevented from or blocked from entering the stadium, that won't happen.
---
Hi Matt, I'm new to Straight from the Beek. I've been watching ESPN and other sports channels and a lot of them predicted the Falcons to go 3-13. I don't understand how they can think that. Why do you think all these analysts think the Falcons will go 3-13? What do you think is going through their heads? Do they just not like the Falcons? Thanks, Beek.
Matt: Hi, Will. And thanks for reading – I hope you make it part of your daily routine! I can't possibly know what's going through anyone's head and I'm not sure who said it or what exactly you heard on ESPN, but predicting a 3-13 finish for a team this talented is ridiculous.
---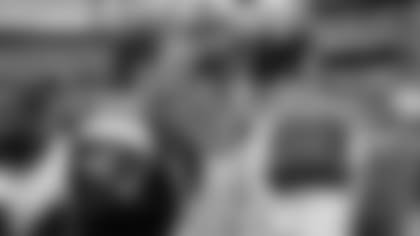 Do you think Matt Ryan would be willing to sign a contract similar to Tom Brady's? The reasons are too many to mention.
Matt: Matthew Stafford just received a contract extension, making him the highest-paid player in NFL history. Stafford is 29. Matt Ryan is 32 and has that working against him some, but has accomplished more on the field than Stafford. Will Ryan play as long as Tom Brady, who is now 40? I have no idea. Brady's deal was also cap friendly. It'll come down to how many more years Ryan sees himself playing – he said he sees himself having a "15- to 20-year career" -- and what the Falcons' cap situation is when they decide to give him that extension.
---
Charles from Bremerton, WA
DO YOU THINK THAT TAKKARIST MCKINLEY CAN HELP VIC BEASLEY AS AN EDGE RUSHER?
Matt: Yes, I do. If McKinely can provide some pressure – any pressure – from the right side, it'll help Beasley. Teams don't usually draft someone in the first round unless they believe that player can make an immediate impact. And please stop yelling, Charles.
---
Troy from Warner Robins, GA
I went to the game last Saturday and I didn't see any of our championship banners. Are they going to hang them up?
Matt: Troy, I don't have official confirmation yet on anything regarding the banners. As soon as I do, I'll be sure to make it known in this space. I get questions almost daily about the banners.
---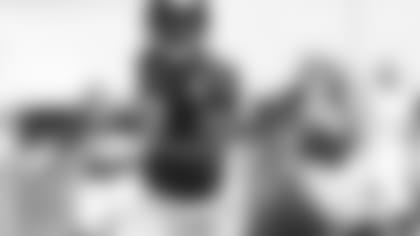 From what you have seen so far in the preseason, what looks to you like the deepest position group on the team?
Matt: I'd have to go with wide receiver, Matt.
---
Richie from San Tan Valley, AZ
How big of a window do you think the Falcons have to win multiple Super Bowls?
Matt: Multiple Super Bowls? How about just one first? I'm more year-to-year when it comes to NFL teams anymore mainly because of injuries, free agency and the offseason in general make it less predictable. That said, the Falcons' window is wide open and this team is built to win right now. This team should be a contender as long as they have Matt Ryan playing at a high level – because this coaching staff and front office has shown it will surround him with the kind of players who will ensure his success.
---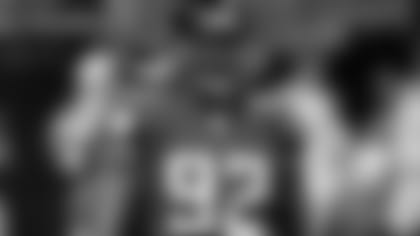 Yo, what's up. I have a question about our defense. Do you think that we'll have a top-5 defense?
Matt: I think the defense is deeper and more talented than last year, especially up front with the additions of Dontari Poe, Jack Crawford and Takkarist McKinley.
---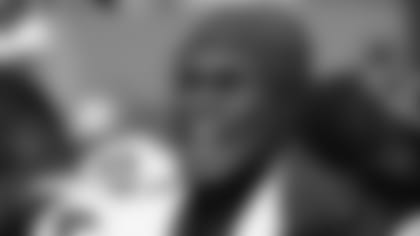 Do u think Julio Jones will have 12 touchdowns this year?
Matt: The most touchdowns Julio Jones has scored in a single NFL season is 10, and that was in 2012. Is he capable of scoring 12 in a year? Absolutely. The Falcons have a lot of different weapons on offense though and opposing defenses often double-up on Jones. I think he'll score between eight and 10. HAVE A QUESTION?