Welcome to Straight from the 'Beek! We're on to preseason game No. 3 and you've got questions. Just remember that all opinions you see in this space are mine, unless otherwise noted.
Rod from Morrow, GA
When are we going to see new Falcons uniforms? Thanks
Matt: I'm guessing we'll get at least one uniform-related question a day at this rate, and that's OK with me. I get the excitement and I'm a fan of the throwback uniforms, too. But to answer your question, Rod, there are no plans for brand new uniforms. If you mean the Color Rush or the Back in Black uniforms, I can't tell you that right now. Just keep checking back each week.
---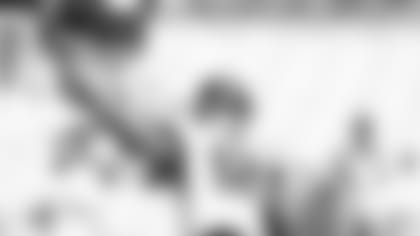 Jonah from Jefferson, OH
What stood out the most to you in the game against the Pittsburgh Steelers?
Matt: The efficiency and intensity of the first-team offense and defense in the first quarter, especially from guys like Mohamed Sanu and Grady Jarrett. There was a noticeable drop-off after that, especially in the second half.
---
Michael from Decatur, GA
Will the Falcons podcast ever come back?
Matt: I sure do hope so, Michael. And I'll leave it at that for now.
---
Juronda from Augusta, GA
What's gonna happen with Hardy this season? I heard rumors he was getting cut?
Matt: Don't listen to the rumors, Juronda. Yes, the Falcons are really deep at receiver and, yes, there's been a ton of competition there and entertaining to watch – especially with Julio Jones and Taylor Gabriel limited during training camp. But I don't think Hardy is going anywhere.
---
Antonio from Augusta, GA
Could Joe Vellano make a push to start on this "Depthy" D-line?
Matt: Vellano is an interesting story, Antonio. Following the Falcons' first preseason game Vellano was singled out as a player who 'stood out' to coach Dan Quinn. But to answer your question, no, I don't expect him to end up as a starter on this deep and talented defensive line. Right now the goal for Vellano is to just make the 53-man roster.
---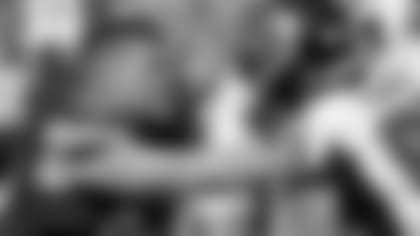 Tim from Eton, GA
Is J.J. Watt's brother playing on the Falcons?
Matt: Are you implying that the Steelers' rookie defensive end spent too much time in the Falcons' backfield on Sunday? Because I know a true Falcons fan would know he's not on this roster, Tim.
---
Joel from Columbus, GA
The Falcons didn't have a consistent pass rush when the Patriots caught up and surpassed them in SB 51. Will the Falcons have a consistent pass rush this season?
Matt: I'm no Nostradamus, Joel, but I do believe the Falcons improved their depth and overall talent along the front seven during the offseason. Whether that translates into more sacks remains to be seen. Check back here after the first few weeks of the regular season and we can discuss.
---
Jerry from Robbinsville, NC
DO YOU THINK DONTARI POE WILL BE SIGNED TO A MULTI-YEAR CONTRACT IF HE TURNS OUT TO BE THE MONSTER HE CAN BE?
Matt: WHY ARE YOU YELLING AT ME, JERRY? When Dontari Poe opted to sign a one-year deal, he was clearly betting on himself. And nothing would make Poe or the Falcons happier than if the defensive tackle ended up having a "monster" year. If that's the case, Poe will get paid.
---
Leonard from Eatonton, GA
Who do you think will be the returner this year?
Matt: If I were a betting man, my money would be on Andre Roberts.
---
Kevin from Lithonia, GA
Mr. Tabeek, How do you see the RB battle shaking out? Also, will there be more TE play incorporated into the offense?
Matt: Just call me Matt, Kevin. There's no disputing that Devonta Freeman and Tevin Coleman are clearly RB1 and RB2. After that, there's some competition there between Terron Ward and Brian Hill for that third spot. As far as the offense goes and what you'll see during these next two preseason games, expect more of the same. The coaches are all about the evaluation process and not so much game-planning for their opponents. That's just the way it goes during the preseason, Kevin. HAVE A QUESTION?