Let's face it, every single game from here on out is a must-win game for these Falcons, beginning with the Seahawks (5-2) on Sunday at Mercedes-Benz Stadium. Making things a bit more challenging is the fact that Atlanta (1-6) might have to play without Matt Ryan, who injured his ankle against the Rams last Sunday. In the meantime, you've got plenty of questions, so let's get to them now. Just remember that all opinions here are mine unless otherwise noted.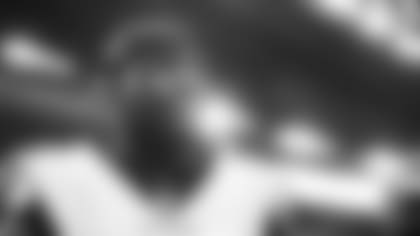 Steven from Toledo, OH
Not a fan of the Mohamed Sanu trade for several reasons. First, we are getting rid of a great offensive player that could be utilized for many different plays. Second, it is to the Patriots. Third, it's only for a draft choice, hardly even a second-rounder, almost a third because we traded to the Patriots. I hate the notion that unproven rookies are better than a proven veteran.
Matt: Yes, Mohamed Sanu is a solid and proven receiver. Got it, Steven. But the Falcons are not only deep at receiver but, no matter how you slice it, a second-round pick is still a second-round pick – and that is tremendous value for a 30-year old possession receiver who has likely already peaked or is peaking now career-wise. Atlanta now has four draft picks in the first three rounds of April's draft. That's also a good thing because this team needs to infuse some talent and will have some needs to fill heading into the offseason. Check out the defensive rankings below. I'm pretty sure the Falcons are going to address the defensive side of the ball. And I haven't even mentioned the salary cap yet. The Falcons need to create some space there, too, and will be making plenty more of some tough personnel decisions with veteran players in the near future. So I disagree with you, Steven. It was a good move, and I could care less that it was with the Patriots.
Corey from Calgary, Canada
Yes, (the Mohamed Sanu trade) was a good deal for the Falcons, but teams never learn. Why is it ever a good idea to trade with the Patriots when it just makes them better?
Matt: You guys act like there was a line of teams out there willing to hand the Falcons a second-round pick for Mohamed Sanu. And who really cares that it was with New England, it's a second-round pick. So are you guys telling me that if the Vikings or Chargers or Ravens had offered a third- or fourth-round pick, you'd have been OK with it? That's crazy.
Filip from Switzerland
Hey, Beek. What happened with the Falcons defense of the 2017 season? It hasn't been many changes from then to now. The D put the Falcons right into the playoffs. And now the D is one of the worst in the NFL. I really don't understand it. I hope, that DQ will stay HQ and can show how great he is.
Matt: There hasn't been a ton of turnover on this unit, but the drop-off in production over the last three seasons has been dramatic, Filip. Keep in mind that the 2019 stats below are only through seven games:
Table inside Article

| CATEGORY | 2017 | 2018 | 2019 |
| --- | --- | --- | --- |
| Points allowed/game | 8 (19.7) | 25 (26.4) | 31 (31.9) |
| Yards allowed/game | 9 (318.4) | 28 (384.5) | 27 (387.7) |
| Pass yards allowed/game | 12 (214.3) | 27 (259.6) | 28 (274) |
| Rush yards allowed/game | 9 (104.1) | 25 (124.9) | 20 (113.7) |
| Sacks | Tied-13 (39) | Tied-22 (37) | 32 (5.0) |
| Third-down conv. % | 18 (38.3%) | 31 (48.7%) | 32 (55.0%) |
Players make plays and it's time for the defense to start creating some turnovers and registering some sacks.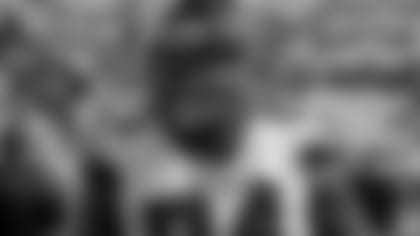 Chris from Georgia
Even you're a realist, Beek. Your column on 'Didn't see this one coming' was FACTS! So, my question is, why draft Deadrin Senat in 2018 with a third-round pick and keep him isolated? You have Grady Jarret to teach him. Falcons cut ties with Robert Alford and trusted Isaiah Oliver, but can't put Senat on the field when we haven't had a sack in five straight games.
Matt: Thanks, Chris. Look, the coaches are always going to go with the players who give them the best chance to be successful and win. They watch and evaluate these players in meetings, on the practice field and in games. And to your point, the Falcons also went out and signed Allen Bailey and Tyeler Davison, too. Those are two proven players at defensive tackles. It's not just about Deadrin Senat.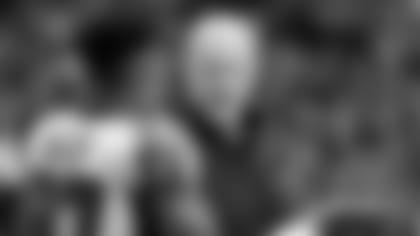 Travis from Houston, TX
Wow! The support from the players (and coaches) for Dan Quinn is perplexing. Maybe, they should not fire him! It's weird that we have not played one divisional game. We can actually still win the division. It sounds crazy, but still true. Am I right, Beek, or is it just too early in the morning?
Matt: Technically, you are right, Travis. The standings are still based on the better won-loss-tied record, and there are enough games remaining (nine, to be exact) for the Falcons to make a turnaround. At the same time, things would have to go south in a hurry for the Saints (6-1) and the Panthers (4-2), too. If the Falcons should finish with an identical record to the Saints, Panthers or Buccaneers, tie-breakers are based on head-to-head records and then best won-loss-tied records. There are several more tie-breakers, but those are the main two. To be clear, if a team lost all six division games and won the rest of their games to finish 10-6, they would still have the advantage over a team that won all of their division games and lost the rest to finish 6-10. As far as players and coaches supporting their head coach, why do you find that perplexing? Everyone faces adversity at some point, especially in sports. Things don't always go your way. Great teams and teammates stick together and fight.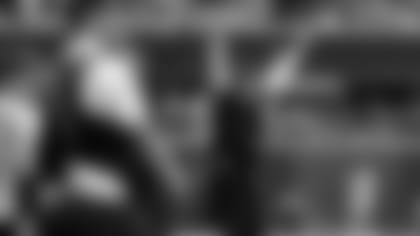 Adam from Bear Creek, AL
Hey, Beek. I think it is time for some new coaches. What do you think?
Matt: I think there are nine games left and that they should be judged at season's end. MAILBAG
Do you have a question about the Falcons that you want answered? Ask a question here and it could be posted on AtlantaFalcons.com.
Do you have a question about the Atlanta Falcons (or anything football-related) you'd like to ask Matthew Tabeek? If so, submit it here. Please remember to include your home state (or country if you live outside the U.S.). Thanks for reading SFTB!