Welcome to Straight from the 'Beek! The Falcons are 1-0 and heading into a "Sunday Night Football" showdown with the Packers – and you've got plenty of questions. Just remember that all opinions you see in this space are mine, unless otherwise noted.
Morning Matt. I think a lot of people are pushing the panic button. I think at the end of the season, we will be fine. The offense will come around. The defense will get stronger. Don't forget, in the past we lose this game. Rise up, Falcons fans.
Matt: Morning, Alvin. To back up your point … Last year the Falcons scored 24 points or less four times and went 1-3 in those games. On Sunday against the Bears they scored 23 and won. Thanks for your comment.
---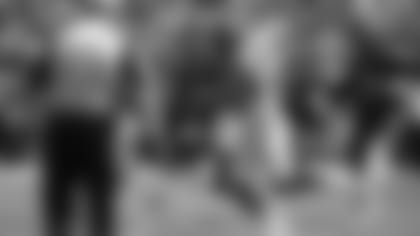 Ritchie from San Tan Valley, AZ
Good morning, Matt. I was wondering do you think with the lack of pressure on Mike Glennon. We should start shopping around for another DT and, if so, who do you think we'd have our eyes on?
Matt: The Falcons had four sacks against the Bears on Sunday, Ritchie. Last year they didn't register their fourth sack until Week 4. I think they'll be just fine. Plus, good pass rushers are valued almost as much as good quarterbacks – and teams like to keep 'em when they find 'em.
---
For the past few years, there were lots of games we LOST when we were up in the fourth and our defense got abused. Choking is the term I would say, but I believe this team is different now. Brooks Reed won us the game in the end zone. First game there'll always be small mistakes and we'll fix them, but what are those little things we need to work on?
---
Ryan from Lake in the Hills, IL
GOPACKGO. We gonna destroy you on Sunday.
---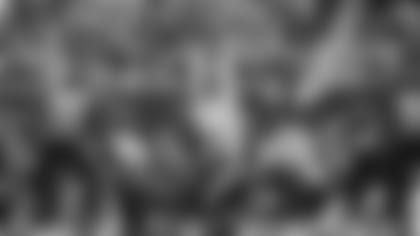 Hi Matt, really enjoy following this on my Falcons app. I have already heard a number of analysts saying the Falcons were not comfortable with the plays being called by Steve Sarkisian yesterday compared to Kyle Shanahan. My problem with that is a number of points, but just look at first game of 2016 against Tampa Bay under Shanahan. Offensive stats (Sunday vs. the Bears) were almost identical to those under Shanahan last year in the opener. How did the rest of our season work out for us as an offense and team? Pretty good! So, I don't agree with their assessment and I wanted to ask you if there was anything that would be of concern to you offensively? Thank you for your great insight.
Matt: First, you just made my day because you're using our Falcons app! Hopefully more readers will download the new version of it because we've made a ton of improvements on it. But back to your question: The only concern I have right now is the offensive line play. Outside of that I think they'll be fine. Don't get too caught up in comparing stats. It'll be tough to replicate last year's numbers, but the improved defense might actually spell more wins.
---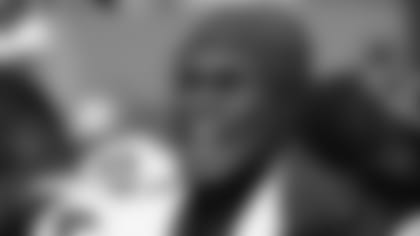 Adrian from Los Angeles, CA
Love this segment. My question is, I know teams are going to try and take Julio Jones away, but he thought he had some 1-on-1 opportunities in the second half that was not taken advantage of. I know Atlanta has a lot of offensive weapons, but No. 11 has to be targeted more than five times in a game, right?
Matt: Adrian, thanks for reading and the kind words. You're right, Jones was only targeted five times against the Bears. Falcons coach Dan Quinn hinted that could mean Jones is due for a big game. "Usually when there is a quiet game for him, there's not too much quiet that follows that," Quinn said. Stay tuned.
---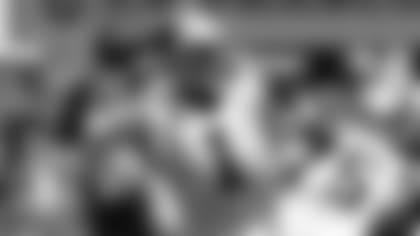 Greetings Beek! Good road win yesterday! How do you see the NFC South shakin' out this season? Cam Newton and company didn't look so hot against the Niners.
Matt: Hey there, Unree. Like you noted, it's tough to win on the road in the NFL. It doesn't always look pretty from week to week, but all that matters is the W. That said, the Panthers still won, just like the Falcons. As far as your question goes, I took a closer look at all of the Falcons' 2017 opponents, including all of their division foes before the season started. You can read them all here. I think the Falcons will go 4-2 in the South.
---
Enjoying your semi-independent views on the birds. What will RB Brian Hill bring to the offense? Not too worried about the offense being as good as '16 because our defense sucked most of last year and the Super Bowl and is much better now.
Matt: Thanks, Alan. Just remember the words I begin this column with every single day: all opinions you see in this space are mine. To your question, I think Brian Hill's main contribution will come on special teams once he's healthy again. He's fourth on the running back depth chart for now.
---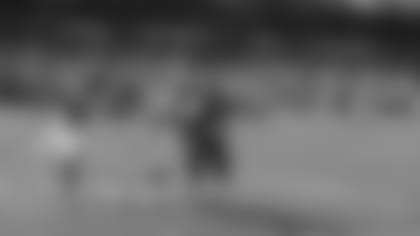 Zamir from West Milton, PA
Hi Matt! I'm not concerned with offense, the last year in our first game we struggled offensively but the next game in Oakland we scored 38 points. Since then our defense improved and if we didn't make a few tackling mistakes, I think we would won that game against Chicago more convincingly. What is your take on that and do you think Campbell will continue to improve? I think he was spectacular against Bears!
Matt: Hi, Zamir! I remember watching that Falcons-Raiders game last year in Oakland. It was a strange game and a close one with some tipped balls, etc. It really could've gone either way, but the Falcons pulled it out to their credit. I think the tackling was an issue for sure and so was their red-zone offense (Atlanta went 1 for 3). And yes, I thought De'Vondre Campbell played one heck of a game. He was all over the place and made some big-time plays, including a pass break-up in the end zone.
---
Anthony from Kennesaw, GA
Why are we (the Falcons), not being aggressive on defense for 60 minutes. It appears to me, whenever we get a double-digit lead, we go into prevent mode. We did the same thing last season and it cost us some games.
Matt: I thought the defense played well and came up with some big stops against the Bears, especially with their back against the wall at the end. As noted above, they had some missed tackles that allowed Chicago to extend some plays. But that's correctable. As far as not being aggressive enough, remember they did tally four sacks.
---
Tyrell from Middletown, CT
Hey Beek! I don't have a question this week. I just wanted to let you know how much I love your column. Also, thanks for your patience, I know you're shaking your head reading some of these questions. There's no reason to panic after yesterday's game. Work on finishing in the red zone, and clean up some of our tackling mistakes, and we'll be just fine. The Bears have a very underrated defense. Can't wait to show out next week, rise up!
Matt: Well alright, Tyrell. Thanks for the kind words! Hey, at least I don't have to worry about pulling my hair out. I'll be looking out for your questions after the Packers game.
---
Do you get tired of how generally pessimistic our fan base is after one game? I can say I do.
Matt: Actually, I think it's natural for fans (and media) to overreact after Week 1, Cullen. It goes both ways, right? If a team blows out someone in Week 1, their fans start talking smack and making reservations for the postseason. And if a team loses, well, there are cries to start the backup quarterback or fire the coach. And some fan bases are a little spoiled and forget sometimes how luck they are to have a franchise quarterback. It's a long season and a lot can (and will) happen. One injury can change a team's fortunes in a heartbeat.
---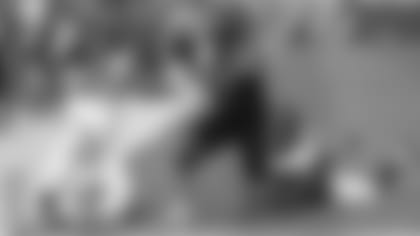 It was an ugly win, but a win nonetheless. I think the offense would have been better if they involved the fullback in their game plan. That's the reason why our running game and passing game was a lot more fluid than yesterday. I think the tight end was involved too late, but early enough to win the game. Matt Ryan needs to involve more of his weapons than he did this game. As far as the defense is concerned, I think they played well for the first game, I expect much improvement next week. Tackling is a key concern for practice this week. What do you think Matt?
---
Hey Beek, I know winning on the road is hard. I'll take a win any day. Our OL missed a few assignments. Matt took a few knocks. Do you see any improvement in the OL against the Packers? The Packers defense look pretty good against the Hawks.
Matt: I think the Packers defense looked very good against the Seahawks. But I think the Falcons offense is much more explosive than Seattle's and will test them much more. It'll be a fun chess game to watch unfold at Mercedes-Benz Stadium on Sunday night. Regarding your question, we'll find out a lot more about this offensive line come Sunday night. Coach Dan Quinn always talks about that improvement from Year 1 to Year 2, well teams usually improve most from Week 1 to Week 2, as well. Falcons fans should hope that's the case this week.
---
Scott from Crossville, TN
Why has the website quit showing the coaches' and players' press conferences and interviews, etc., in their entirety? And the video of the coaches' radio show? For those of us out of range, that is always a reason to check the site.
Matt: Thanks for your question, Scott. Hopefully you're enjoying all of the content we're putting up, including the key moments from the press conferences. If that's important to you, then it's worth a discussion on this end for sure. Check back with me. Thanks again.
---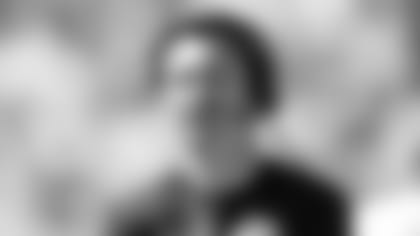 Cedric from Winston-Salem, NC
Beek, what's up guy? I've been reading and not to sound redundant I think the offense was as simple as under center it's run, shotgun it's pass. Maybe we were spoiled with Kyle. Did you not see the same and do you believe Sark is the guy?
Matt: I don't think the offense was that predictable, Cedric. Give it a few games against some different types of defensive fronts before make any snap judgments. I think Steve Sarkisian is a really smart guy and I'm not concerned at all. Check back with me after Week 4.
---
Matt, we want a Super Bowl win. When are the Falcons going to turn you loose and ley you call your own plays?
---
Jerry from Statesboro, GA
Hey, Beek. Our fans worry too much. The defense played well. Missed a few tackles but who doesn't. Offense wasn't horrible. Think about it all of the starting pass catchers caught at least two passes. The Bears have always had a good run defense. Matt Ryan had 300-plus yards. Defense held Jordan Howard to under 100 yards rushing and Mike Glennon was just over 200 yards. R-E-L-A-X. LOL