Welcome to Straight from the Beek! This is your place to ask anything Falcons-related and, following the Falcons' 24-10 loss to the Titans on Sunday, you've got plenty. So, let's get to them now. Just remember that all opinions here are mine unless otherwise noted.
Mark from Marietta, GA
Season is 25 percent done and the Falcons are 1-3 for the second year running. First question, what percentage of teams make the playoffs that start 1-3? Throwing out the best and worst game the Falcons have played, your left with Colts and Titans. Both performances overall underwhelming. I went into the Titans game thinking Falcons ceiling is 10 regular season wins. After Sunday that is now 8 games. Beek say?
Matt: You know I hate predictions, but I played along and made one before training camp. I predicted the Falcons would finish 10-6 this season and go 4-2 in the NFC South. I also thought the first five games would be tough, and I was right. I'm still standing behind that prediction, Mark. I'm not sure of the exact number or percentage of teams that have made the playoffs after starting 1-3 but I do know that the 2001 New England Patriots began their season with a 1-3 mark and went on to win Super Bowl XXXVI 20-17 over the St. Louis Rams. The season is hardly over.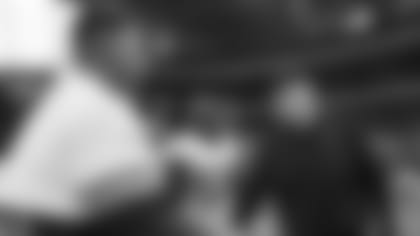 J.C. from Vidalia, GA
Beek, whether watching live or following on TV or radio, our Falcons are as flat as an old Coke. For a headache, go analyze the trend throughout DQ's tenure. It's as baffling as 28-3. From the annually undersized defense to another meaningless "stat" Ryan game, it appears major changes are needed. Otherwise, we will remain good at times and equally horrible or both, i.e., 28-3. The truth hurts.
Matt: Let's look at Dan Quinn's record through his first four seasons, J.C. No offense, but you and a lot of Falcons fans are painting a darker picture than necessary this morning when it comes to Quinn's tenure so far. So, hear me out and here we go. The Falcons have one first-place finish, two second-place finishes and a third-place finish under Quinn. He's won the NFC South once, has an NFC championship under his belt and has taken the Falcons to a Super Bowl. Quinn has had one losing season, in 2018, and we all know what happened last year with injuries and everything else. He won't ever use that as an excuse, but I'll gladly point it out. Quinn's overall regular-season record is 37-31 (and that's counting this year's 1-3 start). There are 12 games to go this season and I think Quinn has more than earned the benefit of the doubt to right the ship after a not-so-ideal start to the year. But ... the Falcons are 1-3 right now and as Bill Parcells likes to say, you are what you are.
Jerry from Statesboro, GA
Did you feel that? The Falcons Bandwagon is bare after so many jumpers following this lol. You know the bad news already. The good news is it's not a conference loss. It's still early in the season, and our execution problems are fixable. However, I do feel that DQ's seat is starting to get hot. I know you like Isaiah Oliver, but I think we should have had a backup plan in case he fell on his face. He has.
Matt: When a team begins a season with a 1-3 record, there are always going to be questions. And there is no shortage of questions being asked right now by media outlets and Falcons fans. That's just sports, man. People are frustrated, and I get it. The only thing that lessens all of that – the frustrations, questions and finger pointing – is winning. Sounds cliché, but it's true. The Falcons' problems may be fixable, but they need to fix them, and in a hurry. The Falcons have three losses already. This is just my opinion, but they can only afford three or four more for the rest of the season if they hope to make a postseason push. Isaiah Oliver has had his moments (good and not-so-good), but you can't pin it on one guy. This is Oliver's first year as a full-time starter at cornerback and he's made some big plays (the fourth-down tackle to preserve the win against the Eagles) and made some mistakes, too.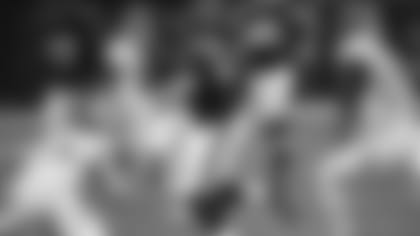 Ray from Asheville, NC
Hi Beek, it's been awhile. Still reading your column and enjoying it. The loss to the Titans was a really tough one when we (players, coaches, and fans) had high expectations. Austin Hooper was great but everything else seemed to be out of kilter. What is it going to take to bounce back and get out of this hole that we're in? BTW I don't think we as fans should boo our team no matter what. Rise Up!
Matt: The only thing that will help right now is a win over the Texans. That's it. Fans have the right to boo, Ray. I just wish they'd all show up and sit in their seats. That would be much better.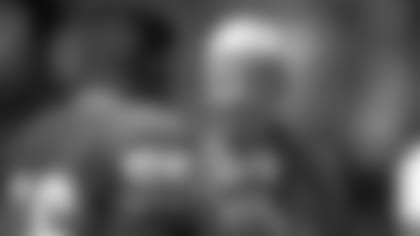 Shaun from Allenhurst, NJ
Beek, I respect what you do – giving us Falcons fans a platform to speak. With that being said, we are not a good football team. Tennessee had its way from opening kick. Quoting the great Bill Parcells, you are what you're record shows. We have no playmakers on the defensive side of the ball. We don't generate any pressure and we don't cause turnovers. It's the same thing like it was last year.
Matt: I can't argue with you, Shaun, especially when you quote one of my all-time favorites, Bill Parcells. As I noted above, the Falcons are a 1-3 football team right now. I don't want to hear about how they are a drop away from being 0-4, either. While they earned that win over the Eagles, they've lost three other games in a puzzling manner. The only thing this team can do is control what happens between the white lines – and that's perform, execute and win. They must in Houston or the questions will mount. It's not just the defense; it's the offensive line play and even special teams, too. MAILBAG
Do you have a question about the Falcons that you want answered? Ask a question here and it could be posted on AtlantaFalcons.com.
Do you have a question about the Atlanta Falcons (or anything football-related) you'd like to ask Matthew Tabeek? If so, submit it here. Please remember to include your home state (or country if you live outside the U.S.). Thanks for reading SFTB!