Welcome to Straight from the 'Beek! The Falcons rebounded with huge win over the Panthers on Sunday and now turn their attention toward another NFC South rival, the Saints. Despite the win, many of you have questions about this team. So, let's get right to them. Just remember that all opinions here are mine unless otherwise noted.
Percy from Tampa, FL
Remember last week all the trade Devonta Freeman, get rid of Sark, the season's over comments after one game? Great win! I can't wait to see what the comments will be this week. Should be for some good reading. What say you, Matt?
Matt: Oh yes, I haven't forgotten any of them. This is the first email I've read following the game, Percy, but you're right about last week's reaction – they sky was falling for some Falcons fans for sure. It's amazing to me, sometimes, how quick some fans are to overreact. And I imagine some will overreact to the win over the Panthers, too. Look, the Falcons were a play away from knocking off the Eagles in Week 1 – and they didn't play very well. If they had won, there was still a lot to clean up. And to Atlanta's credit, it did this week – playing much better in the red zone, on third down and cleaning up the penalties, to name a few areas. It's a long season and there's still 14 games to go. The good news is that the Falcons are 1-1 instead of 0-2 right now.
Roger from Athens, TN
Hey Beek, what do you think about a good trade package for Devonta Freeman and sticking with Tevin Coleman and Ito Smith?
Matt: Uh, you were saying, Percy? You guys amaze me sometimes. If there's anything that Falcons fans should have learned over the past three seasons now it's that having two capable running backs is crucial. Injuries are a part of the game – and both Tevin Coleman and Devonta Freeman have endured their fair share of them. When one gas gone down, the other has stepped in and shouldered the load. Why would you want to trade one of them away right now, in the midst of a season with such high expectations? I don't get it.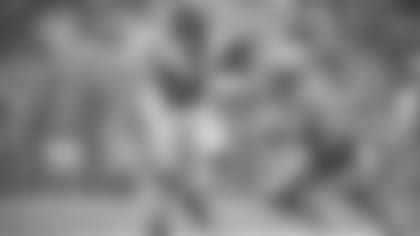 David from Fort Valley, GA
Why not trade Julio Jones? I watched Julio quit on four pass plays Sunday. He is going to want way too much money. I used to be Julio's No. 1 fan. Not anymore. We could get an excellent linebacker and several picks in 2019 and 2020. Julio needs to go now. He would bring in a great return considering what we gave up to draft him. Brotherhood proved today we have a lot more receiving talent who want to fight for the ball and win. Trade. PLEASE TRADE.
Matt: Wait, what? Trade Julio Jones – the best receiver in the league – for draft picks and select a linebacker? That's not happening, David. You guys do know the Falcons won on Sunday, right?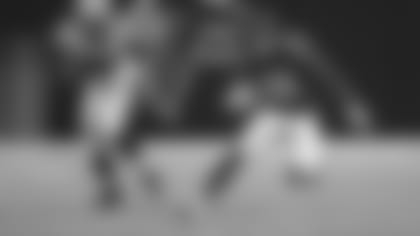 Curt from Mobile, AL
With Devonta Freeman out, analysts are saying that this is Tevin Coleman's time to audition for other teams. I think it might be just as much of an opportunity to prove to the Falcons that he may be the better back on the roster. Especially with Ito Smith fitting more into the Freeman mold than Coleman, as well as Freeman's injury history, could we see Coleman as the feature back for the franchise going forward?
Matt: I've said this over and over and I'll say it again, Curt: This is a long season, and anything can happen in this league on a week-to-week basis. And because of that, I wouldn't count anything out. Do I think the scenario you outlined will unfold? I have no idea, but I do know that Falcons general manager Thomas Dimitroff has said that he hasn't ruled out keeping both backs, as unlikely as it seems. The team is focused on winning games and right now the focus is on New Orleans. Ask me about it again 14 games from now, Curt.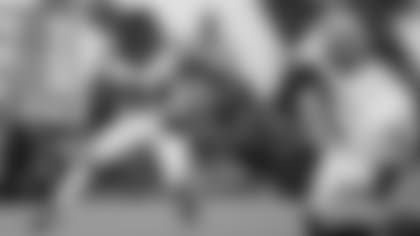 Joe from Walla Walla, WA
OK, so this might be an overreaction, but I think the Falcons should take all of Devonta Freeman's money back, give it to Tevin Coleman, make him the starter and the face of the franchise. I'm only sorta kidding. Last year when Freeman was out for a few games the offense played great and everyone thought, "They're Back." And this week they played great. There's something about taking the option of having Freeman "pound the rock" away that makes Steve Sarkisian really sync up with this team, and they really get their groove. Maybe I'm being ridiculous l, but I think we'll regret it if Coleman slips away this offseason, especially if Freeman is going to end up injured at some point every season.
Matt: Yes, you're overreacting, but I'm glad you said you were kidding. That's not happening. And as I noted above, anything can happen during the course of an NFL season, Joe. Clearly the Falcons will have some decisions to make with the running back situation, but now is not the time for it. They're focused on winning games – and beating New Orleans right now.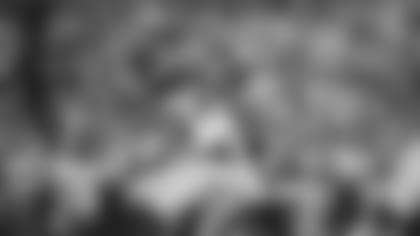 Travis stationed in Europe
Hey Beek! Quick thought and question. We have to get more out of a couple of stars – Matt Ryan, Devonta Freeman (injured), and Vic Beasley. The most intriguing of the three is Matt Ryan. He pulled the franchise out of uncertain times when he was drafted and has been everything anyone would want in a franchise quarterback. But, he is on his second $100 million contract and he needs to get the job done, especially in the fourth quarter and the last two minutes of games. Period. FULL STOP! Devonta Freeman is on this list because he just signed a multi-year contract and we will need him to perform as such when he returns from injury. If am not mistaken, Vic Beasley is in a contract year and has not done much since he had the most sacks a couple of years ago. I know the scheme last year had him not rushing the passer as often, but against the Eagles the other night, he was not matched up as much on the Eagles awesome left tackle (Peters), so he has to get pressure on quarterbacks throughout the game when he is not going up against the other teams' best lineman. Quick question. Do you think the coaching staff is getting complacent and doing a lot of explaining as to what is wrong with the team? After the Seattle Seahawks lost their first game, I saw a glimpse of Pete Carroll after the clock hit zero and he was walking on the field to shake the other coach's hand and you could see the anger in his face. Sometimes you got to have that and the fans (including me) need to see that.
Matt: Thanks for your comments, Travis. I'd say Matt Ryan got the job done against the Panthers on Sunday. I would like to see more production out of Vic Beasley, though. So I'll give you that one. And the Falcons were going up against the Panthers' patchwork offensive line and still didn't generate much pressure on Cam Newton. But I'm definitely going to disagree with the last part of question – these coaches are hardly complacent. And just because you don't always see it on TV, they were extremely disappointed after the loss to the Eagles.