Welcome to Straight from the 'Beek, where we talk about anything and everything Falcons-related. Atlanta is preparing for an important road game against the Patriots – and you've got plenty of questions. Just remember that all opinions you see in this space are mine, unless otherwise noted.
Jack from Chattanooga, TN
Some of you fans really set me off. I've been a Falcons fan for 50 years and have survived losses that I feared may make my heart burst. But living through those losses makes some of those incredible victories unimaginably sweet. The point is, you give your team all the emotion you've got every week – like the fans of the Vikings or Eagles or some of the other incredible franchises I've had the pleasure of visiting. Nobody across this beautiful nation wants to lose a game, but in every single one someone has to. So just do your job and tell like hell and quit acting like this team is playing just for your pleasure. I am a Falcon and a member of the Brotherhood and I will Rise Up every single weekend. I urge you all to do the same.
Matt: Thanks for your comments and thanks for reading, Jack.
---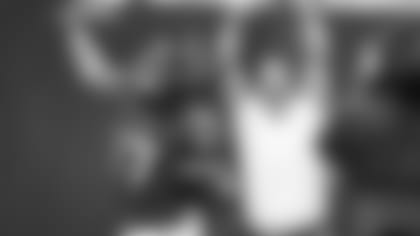 Gavin from Ontario, Canada
Hey Matt, I hope all is well with you today. I don't really have a question, just a reaction to what I just saw from SFTB from yesterday. WHAT IS WRONG WITH YOU "FANS"? Every team makes mistakes. Every team has losses. You know what you do from those losses, YOU LEARN FROM THEM AND MOVE ONTO NEXT WEEK. Seriously, do I need to come down there from Canada and smack some sense into these so-called Falcons fans? Stop jumping ship and take a breath and have some faith in our team. Let's Go Falcons and RISE UP. Thanks Matt and have a good day.
Matt: Thanks, Gavin. Thanks for reading.
---
Hi Beek. I'm a diehard Falcons fan. Thank you for giving us a voice. The question is, how can we get our defense off the field, so they can be fresh in the third and fourth quarters? I think that is key.
Matt: Hey, Amos! Yes, the more you can keep your defense off the field – and fresh – the better. Teams do that by extending drives (getting first downs) and eating up the clock. And the best way to consume time is with the running game. The Falcons have two terrific running backs in Devonta Freeman and Tevin Coleman, too. Thanks for reading.
---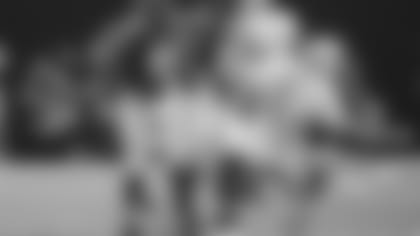 Travis from Kaiserslautern, Germany
Thanks for the platform Beek! Tough week following the loss to the Dolphins. I like the motto, "All gas no brakes." On defense should we blitz more to put pressure on the offenses (especially in the second half)? Check out the Monday night game where Titans were pressuring the Colts quarterback with impunity on the fourth-quarter drive with the game on the line. ("All gas no brakes.") On offense, we have to get the ball to the playmakers in space. I'm more concerned about the offensive play calling at this point. Does it seem to you that we are having problems with big physical teams (Chicago, Buffalo, Miami) and beating teams that have more skilled players per se (Green Bay, Detroit)?
Matt: Thanks for writing and glad you're enjoying the forum, Travis. And I'd have to agree with you on the slogan – I like it, too. As far as your question goes, it's a fair point. The Falcons defense is built on speed and versatility – they like to move players around and disguise some looks. But that's not what decided those games, Travis. Turnovers and, against the Dolphins, some untimely mistakes played a big part in the two losses. There's a lot of talent on this team – especially the offense – and once they cut down on the mistakes, they should be able to extend drives, score points, and win those games. As we all know, teams that win the turnover battle usually come out on top.
---
Cordell from Stone Mountain, GA
Hey Beek, I'm not ready to give up on the Falcons, but I'm worried. Really, my question is, do you think the Falcons should sign one more superstar or make a trade more specifically on the defensive side of the ball?
Matt: Hey, Cordell. It's really not as simple as you put it – to go out and sign a player costs money. Signing a "superstar" would costs a lot of money – but that's if there was one walking the streets. Is there one? But to answer your question, I don't think they need to sign anyone at the moment. I think this team is young and improving week to week. And I also think the injuries hit them hard, especially on the defensive side – even though players are back, it's takes time to regain their previous form. The Falcons are 3-2 and right in the thick of things. Just be patient, would be my advice.
---
Anthony from Kennesaw, GA
Good day and thanks for taking my questions. Let's get started, the problem I see is the rotation of the players. No one can get in rhythm, offense or defense. In order to start winning, players need to get the feel of the game. The offense needs to know the core players. Matt, Freeman, Jones are the core offensive players. Jarrett, Beasley, Jones, Neal are the core defensive players. If we stick to the core and make players earn time on the field and not just rotate to keep bodies fresh. It doesn't work. As much as we rotate players, no one can say the defense is tired. You earn time on the field, it should not just be given because you are trying to keep players fresh.
Matt: I'm going to disagree with you on part of your point, Anthony. It is important to rotate players and keep them fresh. And I think the Falcons do a fine job of keeping their core guys out on the field when they're healthy. I don't think the rotation has hurt this team.
---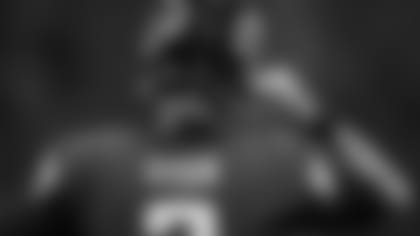 Desmond from Palm Bay, FL
I have no question. I just want to say reading your views and the fans questions is getting to be a regular thing for me this year. The most shocking thing I have read on here is when someone asked what city could "the sorry Falcons be sent to." That statement insulted the team I have called my favorite since I was 10 years old and, at 50 years old, I love them as much as I did then. Please leave statements like that off here. Love your work! Go Falcons!
Matt: Thanks for the comment and your kind words, Desmond. Noted!
---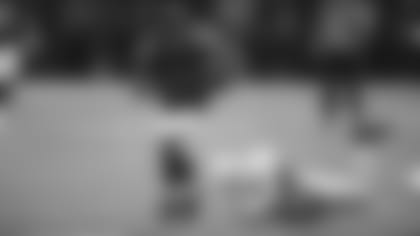 Jarrod from Bakersfield, CA
Thank you for your reply, Matt, and I can see where you're coming from. After the 44-yard rumble down the field (by Devonta Freeman), I looked at every Dolphins fan in the restaurant and watched them all drop their heads and it felt great. I know both of our backs are better than Jay Ajayi, not trying to talk trash either, but what happened to those halfback wheel routes? The teams last year bit on that so hard I was looking for broken mouth guards during replays!! And nine carries is not a lot – you are right, but don't you think if we got those wheel routes going or something similar that would also open up the run game? I mean you get those guys out catching passes again like they were last year and defenses aren't gonna know whether to play up or spy or drop back or blitz because they never know what's really going on in that huddle and they started second-guessing themselves – then you hit them even harder. So, again, the question is, do you think the Falcons can open up the run game by getting the pass game going with everybody like we did last year? Thank you again and I think you're doing a great job with this blog, really makes us fans feel like we're part of the Brotherhood and this is one hell of a Brotherhood to be in!
Matt: Thanks, Jarrod – and glad you feel like your voice is being heard. That's whole point of this forum. I will say this much, I do think the Falcons have the best 1-2 punch at running back in the league. And I think anytime you can get the ball into Devonta Freeman's or Tevin Coleman's hands, good things generally happen.
---
Why are the Falcons plays now so simple compared to last year? No fancy play calling at all.
Matt: Hey, Mike. Would you define "fancy play calling" for me? Thanks for writing in.
---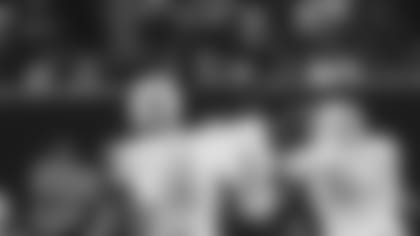 Hello! I read your column every day and have been a die-hard fan for the last 42 years. I noticed Sunday on several occasions that the defense seemed more concerned with trying to strip the ball rather than tackling. I realize coaches are pretty anxious to improve the turnover ratio but it doesn't seem to be worth the cost. At least once or twice yesterday on third down this happened. If the defense had simply tackled instead of trying to yank the ball away, the Dolphins would not have gotten the first down. I do hope the coaches bring this up in their meeting!
Matt: Hi, Misty. And thanks for reading every day. We need to get you loyal readers some T-shirts or something. We just need a catchy slogan. But I digress … To your question. While missed tackles are not good, creating turnovers can change a game. Unfortunately, the Falcons have struggled with both at times through the first five games. It's easy for us to watch a player from the stands or on TV and say, "Oh, he should've done this …" when they have to make split-second decisions and react. We hear it a lot, but creating turnovers is a mindset – so players are going to go for the ball whenever they think there's a chance they can pry it loose or pick it off.