Welcome to Straight from the Beek! The countdown for the Falcons 2019 training camp is on and, in the meantime, you've got plenty of questions about these rookies, free agents, the current roster and the season ahead. So, let's get to them. Just remember that all opinions here are mine unless otherwise noted.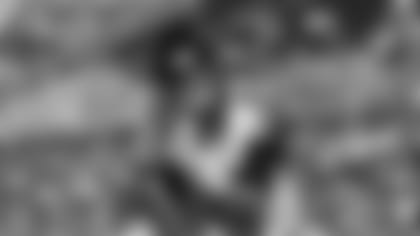 Alonzo from Rome, GA
What is the Falcons' future after Matt Ryan? What QB do you see becoming Atlanta's next franchise quarterback?
Matt: I think it's still way too soon to be thinking about this one, Alonzo. Forget for a minute that Matt Ryan is entering his 12th season in the league and just go back and look at his last three or four seasons. Twice – in 2016 and in 2018 – he's come close to eclipsing 5,000 yards passing and last year he completed 69.4 percent (422 of 608) of his passes and tossed 35 touchdowns. My point is that Ryan isn't showing any signs of slowing down and he's playing as good as any of the elite quarterbacks in this league. He takes good care of himself and, remember, prior to the start of last season he signed a five-year contract worth a reported $150 million. I think Ryan will play as long as he wants to at this point. He's 33 years old and it's reasonable to think he could play into his 40s. Drew Brees just turned 40 and Tom Brady is 41. I think you should file that "next QB" question away for a bit.
Keith from McDonough, GA
Hello. One question. When will this city and its fanbase give Matt Ryan the respect he's due? It's difficult being a diehard fan when I'm having to defend "supposedly" Falcons fans about our quarterback.
Matt: I, too, shake my head at the fans who criticize Matt Ryan but, hey, that's what some fans will do – even if it is the franchise's all-time best quarterback. And that's not an opinion; it's a fact. People don't understand sometimes just how hard it is to find a franchise quarterback – and one that can be as productive as Ryan has been. They don't grow on trees. Falcons fans need to step back and appreciate what they're witnessing with No. 2 behind center. Just look at the stats and his level of play in 11 seasons – it hasn't dipped at all, even when he was sacked 42 times last year. So, in retrospect, defending Matt Ryan should be easy for you, Keith. Ask the naysayers which Falcons quarterback was better and then ask them to back it up with stats. And if they want to move on from Ryan, ask them who is walking the streets that'll be better. You should be able to silence them pretty quickly in both scenarios.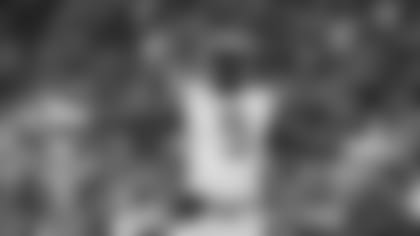 Randall from Decatur, GA
Has the team taken a look at Florida state RB Jacques Patrick, a big strong running back with great work ethic and great potential?
Matt: Randall, I can't tell you exactly what the scouts and coaching staff think about Jacques Patrick, but I guarantee you they're aware of him and what he did at Florida State. Patrick, in case you weren't aware, signed with the Cleveland Browns as undrafted free agent. Patrick's best season in Tallahassee was 2017 when he rushed for 748 yards on 134 attempts and scored seven touchdowns. I can tell you that the staff really likes the group of backs they have right now, too. It appears Devonta Freeman is going to be a full-go by the time camp rolls around, Ito Smith returns for his second season and they expect rookie Qadree Ollison to compete for that No. 2 job, too. And don't forget about Brian Hill, free-agent signee Kenjon Barner and rookie Marcus Green. Thanks for the question.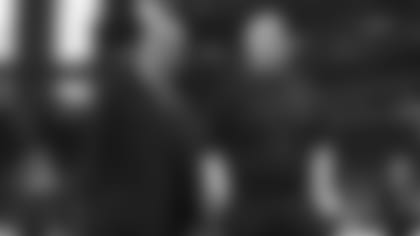 James from Dalton, GA
WHAT???? You are from ... NEW YORK?????? And you are reporting on my Falcons? You've got to be joking??? Another carpet-bagging TRANSPLANT coming down here to boss us locals around. Most of us know more about the Falcons and their history than you'll ever think about knowing!!!! Get lost.
Matt: Wow, thanks for the warm welcome, James. I just celebrated my two-year anniversary in the Peach State on May 15. But, yes, I was born in New York and that's where the majority of my family lives (New York and New Jersey). But while we're on the topic, you know who else was born in New York? Falcons owner Arthur Blank. Do you know where Dan Quinn was born? New Jersey. And Falcons general manager Thomas Dimitroff? Ohio. How about Falcons quarterback Matt Ryan? Pennsylvania. I've lived in eight states because of my father's job and my own career – New York, Michigan, New Jersey, West Virginia, North Carolina, Ohio, Florida and Georgia. I've also commuted and worked in Virginia and Maryland, too. That's 10 states. Oh, I interned at The Citadel in South Carolina for a summer – so that makes 11. As far as my knowledge of the NFL and Falcons history, I feel pretty good about it, but I'm always learning. Before I joined the Atlanta Falcons, James, I worked at CBS Sports and was promoted to the lead NFL editor position – so I had to know my stuff. Thanks for writing in and hopefully you'll warm up to us Northeasterners one day!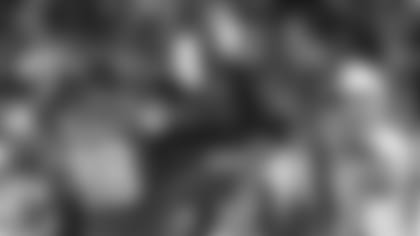 Curt from Greenacres, FL
I'm a 35-year Falcons fan. Do you think Dan Quinn will get this defense back on track and find a way to get pressure on the QB? Still a little worried about passing coverage.
Matt: I do, Curt. Defense is Dan Quinn's calling card. In case you forgot, when Quinn was the defensive coordinator in Seattle, the Seahawks defense was ranked No. 1 in the league in total defense, scoring defense and pass defense in back-to-back seasons (2013 and 2014). The Falcons have three former first-round picks at defensive end in Takk McKinley, Vic Beasley, and Adrian Clayborn. Quinn said he plans on taking a "hands on" approach with that group, specifically Beasley – and believes he will get the most out of them. I expect Quinn to be a more aggressive play-caller and to throw some wrinkles into the scheme. The Falcons should be back at full health, too, which will be huge. As far as the pass coverage goes, Curt, I'll say this much: if the Falcons can get to the quarterback with more frequency in 2019, you can bet the coverage will be better.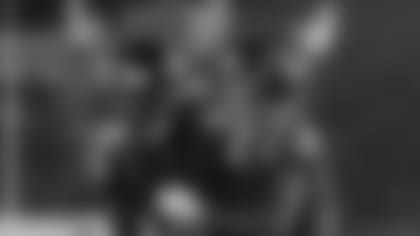 Tavon from Macon, GA
Do you think the #DIRTYBIRDS could get make a playoff run this year? I'm really hoping for a championship.
Matt: Well, the Falcons have to play a preseason game or even take a snap with the pads on, so I'm a little leery of making and predictions this time of year, Tavon. However, I am on the record (for now) predicting a 10-6 season for the 2019. They went 7-9 in 2018 and were decimated by injuries in the process. I think just by being healthier and the moves they've made with the offensive line, they pick up three more wins. It's probably overly simple, but that's what I'm sticking with for now. I reserve the right to change my mind come late August – and probably will. Do I think 10 wins will get them into the postseason? I think there's a good chance, yes. If they hit 11 wins, for sure. And once a team gets into the postseason tournament, anything can happen. History has proven that over and over. MAILBAG
Do you have a question about the Falcons that you want answered? Ask a question here and it could be posted on AtlantaFalcons.com.