Welcome to Straight from the 'Beek! The Falcons are gearing up for their fourth and final preseason game of the year — the Jaguars come to town Thursday — and you've got questions. Just remember that all opinions you see in this space are mine, unless otherwise noted.
Ritchie from San Tan Valley, AZ
Do you think the Falcons have enough talent to dominate the NFC South?
Matt: I think they have enough talent to win the NFC South, yes. I think they'll go 4-2 in the division. In Sunday's Straight from the 'Beek, I predicted the Falcons to finish 12-4 overall.
---
Piare from Atlanta, GA
All this talk about the Dallas Cowboys and Green Bay Packers, why aren't we getting enough talk?
---
KJ from Portsmouth, VA
Davis and Magee are looking really good to me. Do you think one of them will challenge Hardy for the fourth receiver spot?
Matt: I've said it several times now and I'll say it again – the receiver position might be the deepest and most talented one on this team. All throughout training camp and into the preseason, the competition has been pretty intense. And, yes, I like the two rookies – Josh Magee and Reginald Davis III, too. As far as unseating Justin Hardy though? No, I don't see it happening.
---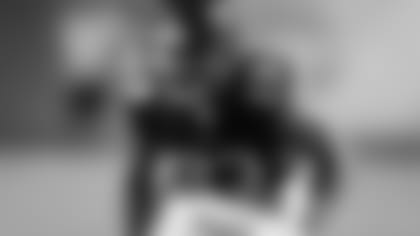 Kevin from Sierra Madre, CA
If Kyle Fuller is cut from the Bears, I think the Falcons should waive Collins, and pick up Fuller.
Matt: I don't see either scenario happening, Kevin. Fuller, as you probably know, missed all of last season after having arthroscopic knee surgery. According to Bears coach John Fox, Fuller just wasn't healthy last year. He's working his way back and apparently has played decent this preseason. Plus, Chicago signed Prince Amukamara during the offseason and he's injured right now.
---
Booker from Greenwood, MS
Do you think Jordan Moore will make the team?
Matt: I think it's going to be tough for the undrafted free agent out of UTSA to crack that 53-man roster, Booker.
---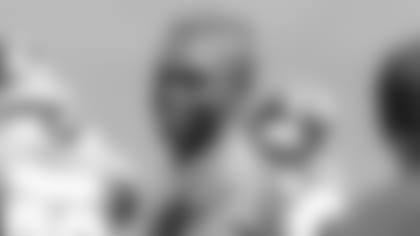 David from Lenoir, NC
How many yards do you think will Julio have this season and will the offense struggle a little under new offensive coordinator?
Matt: In 14 regular-season games last year, Julio Jones caught 83 passes for 1,409 yards and six touchdowns. I think he'll hit 1,500 yards and score more touchdowns this season. And, no, I don't think the offense will struggle this season. Hope that was specific enough for you, David.
---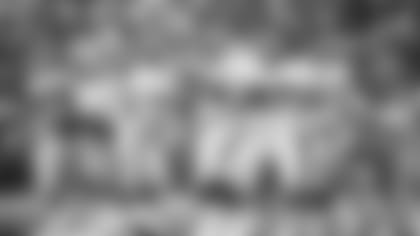 Joshua from Mableton, GA
Which defense was better, the '77 Falcons or '85 Bears?
Matt: When we think of the best defenses of all time, the 1985 Bears, the 2000 Ravens or even the 2015 Broncos come to mind. Statistically speaking, though, it has to be 1977 Atlanta Falcons unit, a.k.a. The Grits Blitz. That pesky Falcons unit gave up a miniscule 9.2 points per game and still holds the record for fewest points allowed over a 14-game season with 129. But let's be honest here, the reason the '77 Falcons defense isn't recognized or talked about more is because that team went 7-7 and the offense was, well, not good. And the other aforementioned great units all won Super Bowls.
---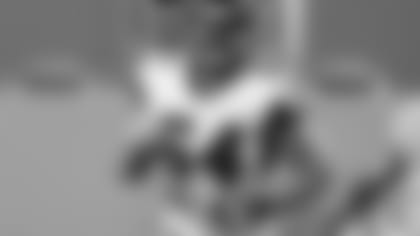 Travis from San Clemente, CA
How is Harlow looking so far? He went to the local San Clemente High School.
Matt: I think rookie guard Sean Harlow is coming along just fine, Duane. The Falcons have given Harlow plenty of snaps during the first three preseason games and based on comments from coach Dan Quinn, the team appears to be pleased with his progress. Oh, and go Tritons!
---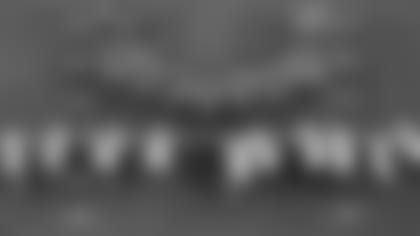 Duane from Fairburn, GA
Why have we been playing Green Bay so many times? It seems like they are on our schedule every year.
Matt: Believe it or not, Duane, it's not completely random. The anatomy of an NFL schedule is based on four guidelines: 1) Every team must play the other three teams in its division twice – one home, one away. 2) Every team plays one game against each of the four teams from a division within its conference – two home, two away. The division is determined by a rotation. 3) Every team plays one game against each of the four teams from a division in the other conference once per season – two home, two away. The division is determined by a rotation. 4) Every team plays its remaining two games against teams from the two remaining divisions in its own conference – one home, one away. Matchups are determined by where the teams finished in their division. For more on the NFL schedule, go here.
---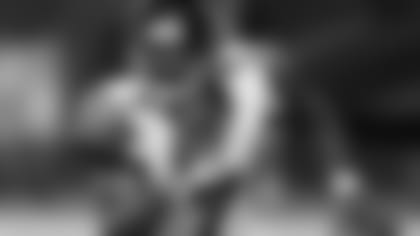 Jack from Durham, NC
Why is someone wearing No. 7? I think the team should not allow anyone to wear that number. Mike Vick is a Falcons legend.
---
James from Birmingham, AL
Hey, by Matt Ryan being off-target and the offensive line not holding up in Saturday's game, do you think we might not do good this season?
Matt: Hey, James. My advice would be not to focus on a series or two during the preseason. There are so many variables in play during these preseason games – and the coaches are focused solely on evaluating the players, not game-planning opponents. Matt Ryan and the offense have all the pieces in place and should have another strong year. Let's wait until after Sept. 10 to start evaluating their performance.
---
Tony from College Park, GA
Will the Falcons hang their banners and retired numbers in Mercedes-Benz Stadium?
Matt: That's a great question, Tony, and I do not have answer for you on that one yet.