The Eagles are coming to town, they've beaten the Falcons three straight times and Atlanta needs a win. Is there anything else to say about this one? I don't think so, but let's get to your questions. Just remember that all opinions here are mine unless otherwise noted.
Vann from Atlanta, GA
Beek, I understand the reason why you defend the team and go after questions that seem negative or are an overreaction, but honestly, how long of a leash do you think Dan Quinn and his staff have? The fact is the Falcons are 17-16 since the catastrophic Super Bowl loss and arguably have more talent now. When is enough?
Matt: The season is the ultimate judge. Since Super Bowl LI, the Falcons have finished 10-6 in 2017 and 7-9 in 2018. If you count the Falcons' two playoff games in 2017 – a win over the Rams and a loss to the Eagles – and add in last Sunday's season-opening loss to the Vikings, the Falcons' record is 18-17. We all know what happened last season, even though no coach or player will every uses injuries as an excuse. The fact is, injuries decimated this team early on and they never really seemed to recover. Despite that, Dan Quinn made significant changes to his coaching staff in February following the season. The Falcons also completely retooled their offensive line, among other roster moves. This team is full of talent and has proven playmakers at key position, especially at quarterback with Matt Ryan. The expectations are for this team to compete for a division title and make a postseason push. Those goals are not achieved in one week of action. The Falcons did not play well at all in their opener; we all know that. Three turnovers and a blocked punt will get most teams beat on any given Sunday or Monday. That's not a defense, Vann. It's a fact, and that's what I've stated consistently. Did you read my postgame column? Check it out. I'm fairly certain that the goals for this team have not changed. And, again, that's how I'll answer your question: The season is the ultimate judge.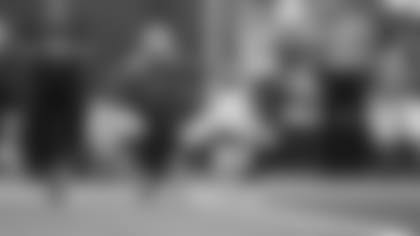 Jerry from Statesboro, GA
Hey, Beek. Why do people want to get rid of Matt Ryan? He threw for 300-plus yards and two touchdowns. That's good enough to win on most days. I think our offense runs more efficiently when we throw 7- to 12-yard passes and middle screens. This would also slow down the pass rush. Yes, we looked bad in the first game, but let's move on. Let's also give credit to the Vikes, they're a very good team.
Matt: I said it on The End-Around, our postgame podcast, and I'll write it again here: I think as the season goes on, we'll be looking back at the Vikings game and saying just that – they're a pretty good team. It's just one game, but they look like they're talented enough to contend for the NFC North title. Time will tell with Minnesota – and the Falcons. No one is getting crowned – or written off – after one week of play. I have no idea why fans dislike when I write that, but it's so true. Matt Ryan put up decent stats, Jerry, but he admitted following the game that he didn't play well. He was accountable, which you love to see, and said those interceptions were his fault – especially the one in the back of the end zone. That was like giving up a touchdown (or a field goal at the very least). Fans tend to have knee-jerk reactions, especially casual ones. They also know how talented this team is and, let's admit it, it's extremely frustrating when the team doesn't play well or doesn't look prepared to play. The Vikings were aggressive and played fast – and were a big reason why the Falcons made as many mistakes as they did.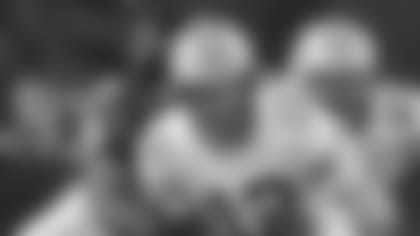 Jesse from Savannah, GA
Hi Beek. These panicky Falcon fans are driving me crazy! I'm gonna repeat what you said, but louder. IT'S JUST ONE GAME!! A season can go all kinds of ways. Remember 2016? We went on a losing streak midseason, (5 or 6 games, I think), then went to the Super Bowl. Everyone needs to calm the heck down. If we're like this after a few games, then we can start getting concerned.
Matt: Oh, I agree. People – and I'll throw members of the media into the mix as well – look foolish when they start making snap judgments based on one game or performance. The 2016 Falcons started the season off with a 31-24 loss at home against the Buccaneers. They won their next four games and were sitting at 4-1 before dropping to in a row to the Seahawks and Chargers (both games were close and went down to the wire). It would've three straight losses, too, if not for some last-second heroics against the Packers to pull out a 33-32 win at home. In 2017, if you recall, started off with a 3-1 record before going 1-3 over their next four games. They went on to make the playoffs, beat the Rams before losing late to the Eagles in the divisional round. Every season has its ups and downs, and this one will, too.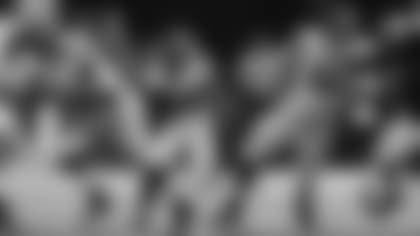 Jimmy from Clarksville, GA
We have over a ton of beef from left tackle, left guard, center, right guard, and right tackle. Not to mention over 20 years of experience. Now, what is the reason why we cannot keep Matt Ryan upright? 90 percent of his interceptions are because he was rushed or hit. The other 10 percent is simple: mental errors. With all this weight and a star-powered offense, why are we not up at least 20 points in games?
Matt: Turnovers are one thing, but the four sacks had to be extremely disappointing for this coaching staff, especially after everything that went into the offensive this past offseason. Granted, the Vikings' defensive front is very good – and they'll continue to tally up the sacks all season long. But four sacks are too many. Matt Ryan was sacked 42 times last season and the Falcons struggled to run the ball with any sort of consistency. That was the case, again, on Sunday. It takes time for offensive line to gel, but even veteran players were making mistakes. That has to change in the coming weeks, beginning with the Eagles game on Sunday night. The Eagles, mind you, are very good up front – on both sides of the ball. It'll be quite a test for the Falcons.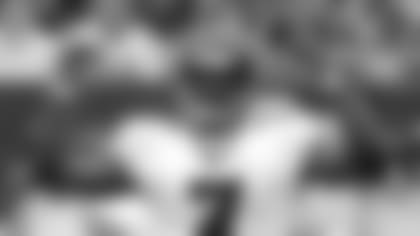 Sentrell from Lithonia, GA
Hey Beek! I have been a Falcons fan since the Michael Vick days here, and been a very loyal fan, but I'm trying to figure out why are our fans so negative after one bad game. The good thing is that it was the first game and I take that game as a lesson learned and I know for a fact we're not having another game that bad again.
Matt: As noted above (multiple times), you're spot on about that – seasons aren't won or lost after just one game, Sentrell. If the Falcons go 7-1 before their bye week, they still have to play all of their NFC South games in the final eight-game stretch, and that's where their season will ultimately be decided. Obviously, you'd like to see this team get off to a strong start, gel and establish a rhythm offensively heading into the second half of the season. Everything is still in front of this team. Everything. MAILBAG
Do you have a question about the Falcons that you want answered? Ask a question here and it could be posted on AtlantaFalcons.com.
Do you have a question about the Atlanta Falcons (or anything football-related) you'd like to ask Matthew Tabeek? If so, submit it here. Please remember to include your home state (or country if you live outside the U.S.). Thanks for reading SFTB!