Good morning and welcome to Straight from the 'Beek! We're counting down to Carolina as the Falcons prepare for their first NFC South opponent of 2017. Should be a good one, too, and you've got plenty of questions. Just remember that all opinions you see in this space are mine, unless otherwise noted.
Will they beat Carolina or just play dead as usual?
Matt: Well happy Thursday to you, too, Harry! Both teams are coming into this one with winning records and everything to play for – so I'm expecting this one to be a hard-hitting, competitive game, Harry. No one will be playing dead, and I like Atlanta's chances – as long as they protect the football.
---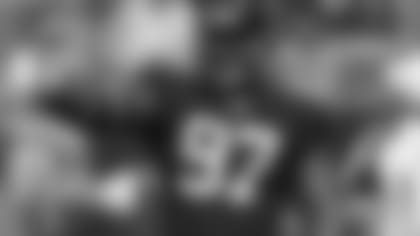 Back with another one! 1. Grady Jarrett has looked like a beast up front the past few games. Would you agree that he's finally exceeding the steal label that was put on him coming out of the fifth round? 2. Who you expect to shadow Christian McCaffrey on Sunday, Deebo or 'Vondre? 3. Wes has been bullied by the league's best DT's as of right now, and it won't get any easier this season with guys like Kawann Short, Linval Joseph, Cameron Jordan, Gerald McCoy and Sheldon Richardson coming up. I'm worried how he would fare against those guys, your thoughts?
Matt: Another one? Looks more like three to me, so let's get right to them. Regarding Jarrett, I'm not sure what you mean by the steal label, but he has been playing really well as of late, especially the effort he put forth against the Jets. The Falcons defense needs that push up the middle – and those rushers all working in unison. If that continues, we may see that defense most of us were anticipating during the offseason. No. 2, I'm going to go out on a limb (not really) and say that Deion Jones will be shadowing McCaffrey most of the afternoon, but I also expect it to be a group effort, if that makes sense. And as far as Wes Schweitzer being bullied … I don't agree with you there. In fact, I think he's been solid this season. What are you basing that on? And all of those players you mentioned though – they're tough assignments for anyone, but I think the Falcons offensive line will be just fine.
---
Gary from Upper Marlboro, MD
Beek-ahahah, there's a lot to cover on our team, but I see progress and a little deception from the offensive side of the ball. The same plays from last year that worked in the second half just seem to not be working, but they are working guys just have to make the play (period). I'll have a question if we don't complete the process we have journeyed on this season. Since the Grits Blitz; I've been locked in, through the cheers and tears -- I say GO Birds, all feathers in tack, so "Rise Up" I'm all in the brotherhood -- FF (fan forever).
Matt: Thanks for reading and the comment, Gary. Regarding the lack of deception on offense, my main thought is that the Falcons have simply lacked enough possessions and plays. That changed against the Jets some and I expect that to continue as this 2017 version of the Falcons continues to find their groove.
---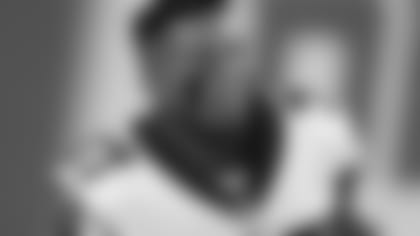 Harv from Naval Air Station Pt. Mugu, CA
Are Ricardo Allen and Robert Alford still able to get the job done? They don't appear to produce the same results as Keanu Neal and Desmond Trufant. Is it time to look for new DBs?
Matt: Anytime anyone asks me a question about replacing someone, my initial response is always, "Who are you going to get?" It's usually followed by a long pause, too. But to answer your question, yes, I think they're getting it done right now. And, no, now is not the time to be considering new defensive backs. The trade deadline has passed and there's no one walking the streets that's better.
---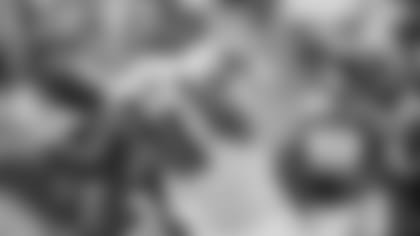 Hey, big fan of this segment! My question to you Beek is, do we have anything to keep Julio Jones in the game? I know he's content with team wins and team execution, but do you think we would see more plays targeted toward Jones? Most fans are used to see max protection to give time for Matt Ryan to connect with him. Do think Steve Sarkisian has some tricks up his sleeve for the later part of the season?
Matt: In the wet and sloppy conditions last Sunday, Julio Jones was targeted six times. Mohamed Sanu had one more target vs. the Jets with seven. Against the Patriots, Jones was targeted a team-high 13 times. And if you want to go back to the Dolphins game, he was targeted seven times. I think anything close to 10 targets per game is reasonable, especially for Jones – a player who can take it to the house on any given play. And if Sarkisian has some tricks up his sleeves, he certainly be sharing it with me or anyone else in the media, Rhys! Thanks for reading.
---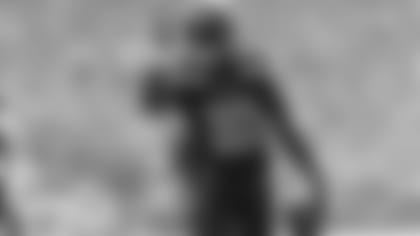 We have been fortunate enough to win all of our NFC games, but we have some tough ones coming up. Which 2-3 NFC teams do you think will give us the most problems going forward? I think the Seahawks in Seattle will always be a problem for anyone not named Carson Palmer and the Saints in NO. I respect the Cowboys even without Zeke, but I've stuck with us winning that game since the offseason. Your thoughts?
Matt: You know, the correct answer to that question Chike is that I'm only concerned about the Carolina Panthers, this week's opponent. And if you look at the scores every week, every team is beatable. Sure, the Eagles are 7-1 right now but they barely beat the Giants and Chargers in back-to-back weeks. You mentioned the Seahawks – their defense, supposedly the strength of this team, just gave up 38 points to a rookie quarterback. The Cowboys are a much different team without Ezekiel Elliott. And the Saints, wow, they are playing on another level since starting off 0-2. I could go on, but I think every game is winnable and losable.
---
Chris from Silver Creek, GA
Hey Beek, I know you mentioned that Steve Sarkisian is an easy target and maybe undeserved. However, the play calling does seem very cautious and hesitant, particularly on first downs. Last year we threw over 40 percent of the time on first down – this year less than 20 percent of the time. I also believe we need to throw to Devonta Freeman out of the backfield. It just seems that Freeman on a screen with a couple of blockers would guarantee at least 8 yards. Defense is KILLING us this year with penalties! No, I'm not sure what you are supposed to do about that - but Jarrett and Matthews need to STOP with the penalties!! They are costing us games - period!
Matt: Hey, Chris. Where are you pulling your numbers from? I went through the first three games and counted run and pass plays on first downs alone – and it's much higher than 20 percent. The Falcons are moving the football, too. They are No. 2 in the league with 6.2 yards per play. Only Kansas City is higher at 6.3 yards per play. That's pretty good. And I totally agree with you that the penalties – especially the roughing the passer calls – have been huge (and game-changing). There's being aggressive and then there's just undisciplined play.
---
Hello. I see other teams play their second quarterback. When Matty Ice throws an interception, fumbles and gets sacked more than twice, why aren't the Falcons playing the other quarterback who is getting a check to ride the bench the entire season?
Matt: With all due respect, Matt Ryan is the reigning Most Valuable Player, Linda. You just don't bench a player of his caliber after a bad sequence or a turnover. He's not only the starting quarterback – and has been one of the best in the league over a long period of time – but he's also one of the team leaders. He makes a lot more positive plays than negative ones, that's for sure. Teams usually only go to the backup because the starter is hurt, is consistently struggling or playing at such a poor level that he's hurting the team.
---
John from Schofield Barracks in Honolulu, HI
Honestly, I love my Falcons. What is it going to take for them to be like or be better than last year? We have lost three games and one was almost a shutout. We are way better than that. Speaking as a fan in the Army, I look forward to seeing them every week.
Matt: John, it's 2017. Do yourself a favor and stop comparing last year's team to this one. There are different coaches, players and they have a different schedule with completely different challenges. That all said – and this drives people bonkers when I point this out (right after I get through saying it's 2017) – the Falcons have an identical record to last year's team through seven games. It doesn't mean anything now, but were you going crazy comparing last year to 2015's 6-1 start after seven games? Probably. And look how that turned out.
---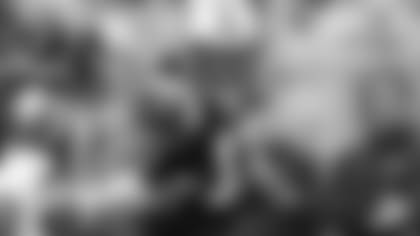 Dan from Flowery Branch, GA
What impact will the Kelvin Benjamin trade have on the Panthers offense? Did you find it a bit odd considering Greg Olsen is still at least a few weeks away from returning?
Matt: We now know how distraught Cam Newton reportedly was following the trade of his friend and former teammate Kelvin Benjamin on Tuesday – read this piece by *The Charlotte Observer'*s Scott Fowler to get an idea – but I liked the move and don't think it will have a great impact on the Panthers' offense. First, the Panthers received a third- and seventh-round pick for Benjamin, which is pretty good compensation. But the biggest reason I don't think it will affect the Panthers is because of receiver Devin Funchess, the Panthers' second-round pick 2015. With both Benjamin and Funchess in the lineup, the Panthers offense – as described here in a piece by Max Henson and Bill Voth on the team's website -- became big on size but short on speed. They are essentially the same receiver. When Benjamin tore his ACL prior to the 2015 season, Funchess emerged later that year as a threat playing the "X" receiver in their offense. When Benjamin returned, Funchess was underutilized. The Panthers have some holes on this team, especially along the offensive line and Jonathan Stewart is approaching the downside of his career, too. So I credit the Panthers for making the move and getting some picks in return.