Welcome to Straight from the 'Beek! The Falcons pulled out a win over the Bears on the road in dramatic fashion but there's some concern and lots of questions. Just remember that all opinions you see in this space are mine, unless otherwise noted.
Hi, I'm new here but I absolutely love this column. My question is why do you think these so-called experts have other teams like Green Bay and Seattle in front of the Falcons?
Matt: Hi, David, and glad you like it. As far as which teams are better and all of the early season predictions go, let things unfold on the field. The Falcons face the Packers this week, and they just knocked off the Seahawks up in Lambeau. Just remember, it's a 16-game schedule and a lot can happen from week to week. The Falcons lost their opener last year and things turned out just fine.
---
Hi, Beek. I know it's only Week 1, but what is your major concern with the Falcons win today?
Matt: Hi, David. The offensive line play and poor tackling.
---
Hey Beek, will the Falcons offense decrease, stay the same, or improve this season now that they have a new offensive coordinator?
Matt: Don't be surprised if the stats aren't as eye-popping this season. It's tough to replicate what Atlanta did in 2016. That said, I can see them winning more games and making a deep postseason run.
---
Great win! Didn't get to watch, but did the Bears defense just matchup well or did we miss a lot of opportunities? Either way, getting a road win is nice!
Matt: Winning on the road is never easy. In a nutshell the Falcons didn't cash in with touchdowns on all of their red-zone opportunities and, as a result, the Bears were able to hang around with a chance to win it. And give some credit to the Bears - they had a sound defensive game plan and stifled the Falcons' run game.
---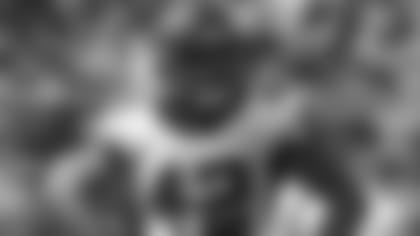 Beek, thanks for keeping me entertained at work. Duke looked like he made a bunch of mistakes in coverage. Can we chalk it up to inexperience or is that a weak spot in his game?
Matt: Hey, Merritt. Glad I can make your workday a little better. Duke Riley will be just fine. As far as assessing Riley's play on Sunday, I think it's a bit strong to say the rookie out of LSU made "bunch of mistakes" in coverage against the Bears. Did he make some? Sure, but the fact that he's out there and starting in certain packages says a lot about him and what the coaches think of him. Riley should only get better.
---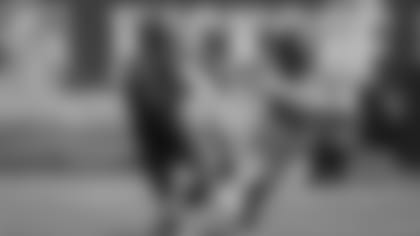 Chris from Gainesville, GA
Hey, Matt, big fan here! A couple questions of concern for you. Despite our potent pass rush against the Bears, we were unable to contain their two elusive running backs: Howard and Cohen. Why couldn't we effectively stop the run? They were trampling all over us and numerous times they found wide open holes in our defense. We got Dontari Poe to stop the run and he barely did anything. On another note, our offense just didn't look the same as last year. Things seemed a little off and we couldn't really find a rhythm and really get things going. Are we just a little rusty or is that expected for the rest of the season with Sark at offensive coordinator?
Matt: The Bears have good players, too, Chris. Jordan Howard is one of the better running backs in the league and Tarik Cohen is called "the human joystick" for a reason – the 5-foot-6 back is shifty and tough to tackle. That said, the Falcons didn't tackle well – and missed several. Coach Dan Quinn noted as much following the game. For the most part Atlanta held the Bears in check, but in a close game all it takes is one or two big plays to make a difference. And that's what happened. On the flip side, the Bears did a nice job of stifling the Falcons' ground game and that, in turn, helped negate Atlanta's play-action game. It's Week 1 and the Falcons won – and they all count the same, whether they're pretty or not.
---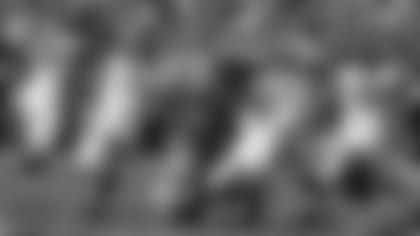 Do you think we'll see a change at RG this next week or in the near future? Today was not good at all.
Matt: That seems a tad harsh. The Bears' strength coming in was their pass defense and pass rush -- and they were pretty stout on Sunday. That said, I'd be surprised if the coaches made a change after one game, but I guess they always could. And I'll agree with you and say that things were ugly out there at times. Teams usually improve from Week 1 and Week 2 – and Quinn and Co. have no shortage of "teaching moments" from the Bears game. It was a win, and that's all that matters in the end for the Falcons.
---
What's Dan Quinn's plan to improve the defense after the abysmal show this week?
Matt: As noted above, the Falcons missed some open-field tackles. It's all about angles and technique – and those are correctable. Remember, the defense came up huge at the end.
---
Cameron from Jacksonville, FL
Hey Matt! I was curious what your thoughts were after the season opener at Chicago. How do you feel about the performance of the offense versus the Bears, and do you think Sarkisian will be more aggressive with play calling at the NFL level based on the personnel we have? The offense looked a lot like the 2014-2015 season, a lot of quick-gain passes and varied running with only some luck-based shots down field off of blown coverages that allowed us to get TDs later in the game.
Matt: I think a lot of people just expected the Falcons to move the ball at will against the Bears – based on last year's record-setting pace, etc. There were no deep strikes down the field, something Falcons fans are accustomed to seeing. It's a different year and opposing defensive coordinators have likely spent a lot of time trying to come up with ways to stifle that potent Falcons offense. Let's give credit where credit is due – the Bears had a nice game plan to shut down Atlanta's run game. It worked. The Falcons still moved the ball but just didn't convert their red-zone opportunities into touchdowns. If they had, there would a lot less questions in my inbox this morning about the play-calling selection.
---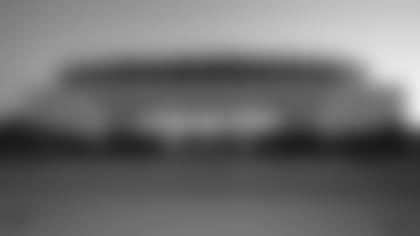 I was wondering if and when they might demolish the old Georgia Dome? Thanks.
Matt: The Georgia Dome is scheduled for implosion on Nov. 20, 2017.
---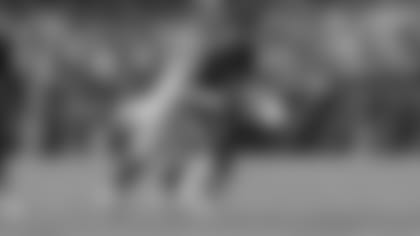 How will the defense get better against the pass and the rush?
Matt: The defense played well, I thought. De'Vondre Campbell was all over the place making plays out there. Brooks Reed also showed up in a big way with two sacks, including a game-clinching sack. Overall, they missed some tackles and it hurt them a couple of times. That's correctable.
---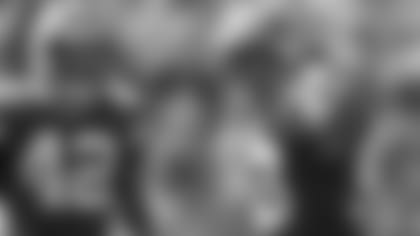 I don't expect a shootout next Sunday. Falcons, 30-14. I expect the defense to show up even more than they did today. Huge performance from Brooks Reed, but I expect INTs and fumbles next week.
Matt: Wow. I think you're expecting an awful lot against a very potent Packers offense, led by one of the best quarterbacks in the league. And did you not see what the Packers defense did to the Seahawks on Sunday? I think the final score will be much closer.
---
Beek, good to see W for first game. Offense looked off. Do you think lack of first string not playing much during preseason had them rusty? With Matt Simms getting most of the playing time at QB during preseason, how did this help Atlanta?
Matt: Shane, no, the preseason is all about evaluating the young and inexperienced players. Why risk injury to your key players in meaningless games? Like you noted, they got the win. They made plays when they had to on both sides of the ball. And good teams know how to win ugly.
---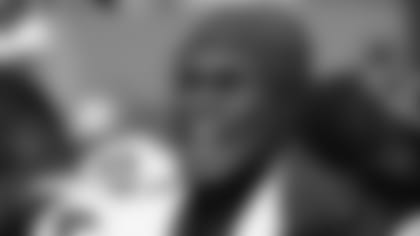 Being completely serious. How with the way both the offense and defense played today do the Falcons have any chance vs. Green Bay? Couldn't stop run or pass and Matt Ryan used basically only Mohamed Sanu.
Matt: Blake, the Falcons won. It was a close game in Chicago without a lot of big plays, but give the Bears some credit for showing up, too. Yes, Sanu was targeted the most (nine times) and he led the team with six catches, but Austin Hooper (two catches for 128 yards and two touchdowns) and Julio Jones (four catches for 66 yards) had more receiving yards in the end. The Falcons will be playing their first regular-season home game in the brand-new Mercedes-Benz Stadium on "Sunday Night Football" – and I expect they'll be more than ready for the Packers.
---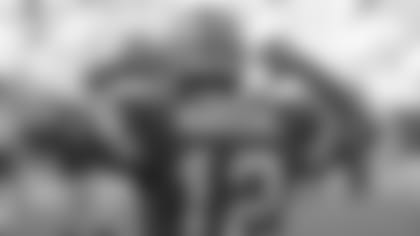 What are the keys to stopping Aaron Rodgers next week?
Matt: Rodgers has it all – he's smart, accurate, has a strong arm and can extend plays with his legs. To beat him, you have to hit him, pressure him, keep him contained – because no one throws better on the run than he does – and play solid in the back-end coverage. If you can do that, and force him into some mistakes, you have a chance.
---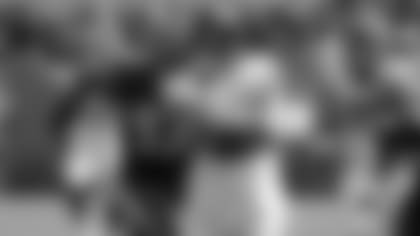 Should we be concerned with the slowness of the offense and getting everyone involved? It took only till the second half to get Austin Hooper involved. You think we will see more of him vs. Green Bay? Thanks!
Matt: I wouldn't be concerned, TC. It's one game. The Falcons can take away quite a bit from this game – and clean up a few things. They were close to breaking the Bears game wide open a couple of times and didn't. If you let a team like that hang around, anything can happen – and the Bears were 5 yards away from pulling off an upset. I think teams will have to account for Hooper moving forward, yes. And that should only bode well for the Falcons' other weapons.
---
Cameron from Jacksonville, FL
With the offensive firepower in the receiver corps, why weren't we throwing down the field? What happened to the play action?
Matt: You're right, there were not a lot of big plays downfield. The Bears had a nice game plan and were also effective in stifling the Falcons ground game. And because of that, the play action wasn't as effective – and the Falcons like to hit some big plays off it (when the defenders bite on the run).
---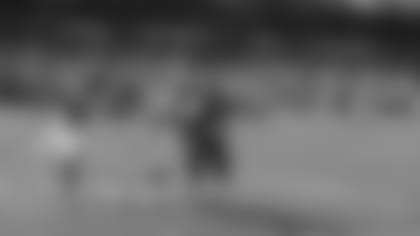 Brandon from Clarksville, IN
Are you worried about the playing calling on offense? Also, how do you feel about our defense although the outstanding clutch factor at the end win.
Matt: I'm not worried about the offense. Did it lack some of the deep-strike plays we're used to seeing from the Falcons? Sure. Am I hitting the panic button after one game? No way. I thought the defense came up big when the Falcons needed it most. How about the play De'Vondre Campbell made in the corner of the end zone?