Welcome to Straight from the 'Beek! We're days away from the Week 1 opener against the Bears and you've got lots of questions about the Falcons. Just remember that all opinions you see in this space are mine, unless otherwise noted.
What's up Matt? Chris again. I hear and read all this negative bologna about the Falcons not operating as good under Sark this year. The preseason has made me nervous, but hardly none of our starters really played that much right?
Matt: Hey, Chris. That's correct. Falcons coach Dan Quinn said repeatedly that the preseason was an opportunity to evaluate the rookies and young players – to put them in game situations and see how they react. They know what they have in key starters like Matt Ryan, Devonta Freeman, Julio Jones, etc., and they're not going to put them at risk by playing them too much in meaningless games. That said, the preseason was also important for the coordinators as well – to get into the flow of the game, substitutions, play-calling, adjustments, etc. But wins, losses, stats … don't read into any of that stuff when it comes to the preseason.
---
Samir from West Milton, PA
Hi Matt! I hate to see Hageman go, I thought this was his year! Do you know if Falcons looking to pick up some other DT and who would you suggest? Also, you have been dodging my questions about coach DQ and general manager TD. Are they going to get extensions or a new contract soon? I would hate to see us lose them. Thanks!
Matt: Hi, Samir. To answer your first question, the Falcons made a couple of roster moves on Tuesday, in case you missed it. After placing LaRoy Reynolds on injured reserve, they signed linebacker Jordan Tripp and also added guard Jamil Douglas to the practice spot. You can read about those moves here. As far as contract extensions for coach Dan Quinn and general manager Thomas Dimitroff, I promise I'm not dodging your question. That's something that I'm just not privy to, plain and simple. I'm sure a lot of Falcons fans share your sentiment and would love to see those two men stick around for a long time.
---
With only three defensive tackles on the depth chart, do you think we will see some defensive ends move inside? Maybe the likes of Clayborn, Upshaw, Shelby?
Matt: One thing you have to keep in mind, Ben, is that the Falcons like to move players around on defense – they really value versatility. Plus, if you think about it, it makes them less predictable and more able to disguise coverages, etc. So you might see players listed under one position and actually playing multiple positions in games. For example, Jack Crawford is listed as a defensive end, but he'll play defensive tackle, too. And Vic Beasley is listed as an outside linebacker, but he often lines up as a defensive end. Different defenses use positions differently. I know that's extremely general, but hope that helps.
---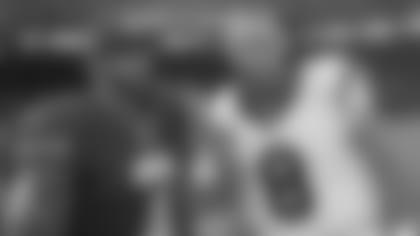 Why won't ATL sign Kap? He has already said he won't kneel again. He's young, fast, and been to the Super Bowl as a starter. What has No. 8 done the last few years besides get old and draw a fat check? Take a fan poll and I bet Kap would will at least get 70 percent. By the way, you answer questions like a canned answering coach. You're not a coach, you're the media. YOU KNOW SCHAUB is washed up. P.S. I'm still better than him and I'm 82 years old.
Matt: I think it's hilarious that so many readers are so concerned about the backup quarterback situation when you already have Matt Ryan as your QB1. What's wrong with you? And why would you want to sign Colin Kaepernick to be the backup quarterback when you already have one that you trust, knows the system and is a good fit in the locker room? Why disrupt that? There's more to being a successful quarterback than being "young and fast," Mike. And is Kaepernick really better than Matt Schaub? Compare Kaepernick's stats to Schaub's stats and get back to me on that. Thanks, Mike.
---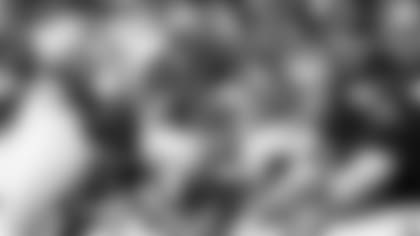 Hey Matt, I've been a Falcons fan since 2008 and I think that this year's team is the best Falcons team ever in their history. This year's team reminds me of the 1970 Dallas Cowboys team that lost Super Bowl V in heartbreaking fashion on a field goal with 8 seconds left. Then the next year they went 11-3 in the regular season, moved into a new stadium and finished what they started. I think that our Falcons will finish what they started also. This team also reminds me of the 1971 Miami Dolphins that lost in Super Bowl VI as a "young team" that had a few veterans that no one expected to get as far as they did as well as the Falcons from last year and now are a young team with a few veterans. That Dolphins team was built to win for years to come just like the Falcons are with the Dolphins winning the next two Super Bowls, do you see the similarities?
Matt: First, I love that you know your NFL history. Super Bowl V was a crazy game, and the fact that the MVP – linebacker Chuck Howley – was on the losing team (and the first non-quarterback to win it) should tell you something. O'Brien's winning kick came with five seconds left, too, by the way. But, back to your question: Here's what I think when it comes to comparing this year's Falcons team to those great Cowboys and Dolphins teams – it only works if the Falcons respond like those two teams did. With so many returning starters on offense and a revamped defense, the expectations are high for this Falcons team – as they should be. There are some who want to point to the NBA's Golden State Warriors as providing the blue print for the Falcons – like SI.com's Andrew Perloff did here – but I think your comparison, David, to those previous teams from the 1970s is a good one, too. Now they have to go take care of business on the field.
---
Daniel from Lafayette, LA
I am an Atlanta native that moved away back in 2009. I am a die-hard Falcons fan and watch every game by visiting any place in Lafayette, La., I can find that carries the Falcons games. Do you know of any groups of Falcons fans or places to watch that are dedicated to the Falcons down here in Saints enemy territory?
Matt: I really don't know of any Falcons places or even team bars in Louisiana. There is a Falcons discussion board thread with that specific topic (but it's dated), so you might have some luck there. My advice is to check on social media – Facebook and Twitter – and see if you can find some like-minded fans there. Good luck!
---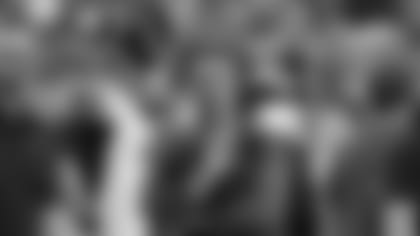 Chris from Colchester, VT
Hi Matt, I'm new to Straight from the Beek and a lifelong Falcons fan. With our team's new offensive coordinator Steve Sarkisian just getting onboard, and coming from NCAA (which the transition usually doesn't work out very well), what is he going to bring to the table that other coaches in the league carrying over from college haven't that will set him up for success at this level? Why didn't we just pay more money to Kyle Shanahan instead?
Matt: Look, at some point you have faith in coach Dan Quinn and general manager Thomas Dimitroff when it comes to crucial decisions like picking a coordinator. These guys know hundreds of coaches – and they know their team. So you've got to believe they did their homework on Sarkisian and the kind of offense he's run in the past – like at Southern Cal, Washington and even at Alabama to a degree. As I pointed out on Aug. 31 here in this space, Sarkisian has produced a 1,000-yard rusher every full season that he was a head coach (2009-2014) – he believes in running the football. To answer the second part of your question: I think just about every assistant coach and coordinator dreams of having a shot to be a head coach in the league – and there are only 32 of those jobs in existence. So when opportunity knocks and it is right – and in Shanahan's case it apparently was, especially with a chance to begin with a new general manager in John Lynch – you jump on it. And it's not always about the money, Chris, despite the fact that head coaches make more money than assistants do anyway.
---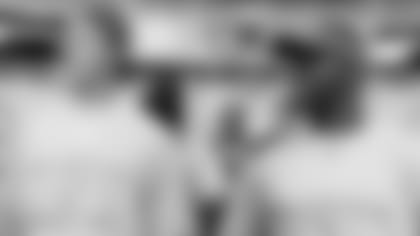 Ritchie from San Tan Valley, AZ
Good morning, Matt. I became a Falcons fan in 2003 I just wanted to ask -- Do you think with the talent Atlanta has possessed in the Vick era if Mike Vick wasn't off the team for dog fighting could we have won a Super Bowl already or do you think we have a better chance with Matty Ice?
Matt: First, Michael Vick was a one-of-kind talent coming out of Virginia Tech and he was a must-watch every Sunday, whether you rooted for the Falcons or not. Matt Ryan has a much different skill set and, in my opinion, a much better all-around quarterback. I don't know if Vick would have ever won a Super Bowl in Atlanta, but he did improve as a passer when he got his second chance in Philadelphia. To answer your question, I really like this Falcons team with Matt Ryan behind center – they might have one of the most complete rosters in the league – and I think they have a tremendous chance of making a postseason run and returning to the Super Bowl.
---
What's up. Will the Falcons win as many games as they did last season?
Matt: I'm on record for predicting a 12-win season, Alvin.
---
Brandon of West Valley, UT
Non-bias opinion -- what do you think our record will be by end of season? To follow up, who do you think will the losses be to?
Matt: See above, Brandon. I think they'll go 4-2 in the division. With the Cowboys, Packers, Patriots and Seahawks on the schedule, I think they'll split those four games. Hope that helps.
---
You said earlier that the Falcons couldn't wear red helmets because they weren't broken in, aren't inserts interchangeable?