ATLANTA -- My favorite quote of the Falcons entire trip to London was Jaylinn Hawkins saying it's a "long-ass flight" to get from Atlanta to London and back again.
Fortunately for Hawkins and the rest of the team, the trip back to the States was a "long-ass flight" that came after a win. The Falcons enter into the bye week 2-3 after a 27-20 victory over the Jets. But before we dive headfirst into the bye week, let's take one more look back at the Jets game through my notebook.
Again, this notebook doesn't take itself too seriously. But it's always my favorite analysis of the week. Hopefully it's yours, too. If not, well, you have a week off before it comes back!
Dear God, not CP... Oh. OK. It's fine. He's fine.
If your heart didn't stop or if your stomach didn't plummet when it was announced Cordarrelle Patterson was in the blue tent getting evaluated for a potential head injury in the first quarter, you haven't been watching this offense enough.
At the time, it seemed like a catastrophic loss. Already without Calvin Ridley and Russell Gage, the last thing the Falcons offense needed was Patterson out as well.
Patterson is the catalyst of this offense, and without him, the Falcons would be without arguably their top weapon. Through the first four games, it was Patterson who shined the brightest offensively. If the Falcons lost him in the first quarter it's possible that win would have been much harder to come by. That's how highly I think of Patterson in this offense. I say this because I feel there is no backup for Patterson because his skillset is so unique. So, if he goes down, there's no replacing him.
But - and this is a very large "but" - the Falcons didn't have to worry about potentially replacing him or his production. He was cleared to return to action in the next drive. I'm not saying this happened but a sigh of relief from the entire Falcons fan base could likely be heard from Atlanta to London when Patterson's return was announced.
Patterson ended the day with 54 yards on the ground and 60 yards through the air. He didn't get into the endzone on Sunday, but his presence in this offense is consistently felt whether he does or not.
More than any other move, the decision to bring Patterson in has solidified itself as the top move of the offseason.
OK, rook
I wrote this before halftime. It was about halfway through the Jets first field goal scoring drive before the half. Zach Wilson hit Michael Carter just beyond the line of scrimmage as he released into the flat. Ade Ogundeji came racing forward to make an open field tackle that elicited a few "Ooohs" and "Aaahs" from the London crowd. Ogundeji finished the game with a sack and two quarterback hurries.
This wasn't the last time I pointed out a rookie in Sunday morning's game. I have notes on just about every rookie scattered throughout my notebook.
Kyle Pitts, I wrote an entire Tori's Takeaways about his performance... Jalen Mayfield, he's showing major improvement... Richie Grant, stepping up inside in Isaiah Oliver's vacated spot... Darren Hall, it was our first real chance to see him play and he held his own... Ta'Quon Graham, he's playing well in rotation with Marlon Davidson still working through an ankle injury... And then, of course, there was Ogundeji, who really caught my eye on a few plays.
It was unfortunate a hamstring injury sidelined Avery Williams, because there probably would have been something positive to say about him, too.
But regardless, this game was a really nice look into where this 2021 draft class is in their development. There is still a ways to go for a few of them, and it's still really early, but this was promising. It seemed Arthur Smith felt the same way postgame.
"I thought Darren Hall, Richie Grant did a heck of a job today playing different roles," Smith said. "... Really pleased with Ade. Obviously Jalen Mayfield, he continues to improve. When you play every snap as an offensive lineman, that's an underrated position that I am a little biased towards, but I am happy with him. Kyle, Richie, all those guys, Darren Hall, Avery. I could keep naming them… We're really happy with our young guys."
Smith spoke about this group even further on Monday, saying you're seeing more and more guys contributing, because "they're helping us win," Smith said.
"The trick is that now that somebody has gotten their feet wet and they realize how long the season is and we talk about having 12 games (left). That's a whole college regular season right now in front of them," Smith said. "We have to handle the bye week well and come back and make sure these guys continue to trend in the right direction.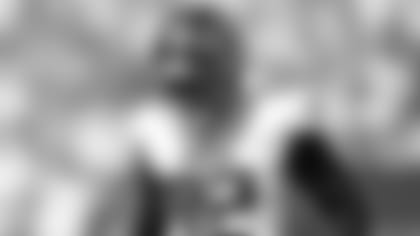 I still need to see more consistency
I thought the Falcons could have been better in the third quarter. The half's opening kickoff saw the Jets return it to the Atlanta 29 yard line. A few plays later and they were in the endzone. There were a few dropped passes by Falcons receivers that I am sure they wanted back. Then, there was the fumble by Mike Davis that the Jets recovered.
There were just too many miscues in the third quarter for my liking, and it saw the Jets be able to chip away at the Falcons lead to come within three by the seven minute mark of the fourth quarter.
In my opinion, these are all scenarios in which Atlanta shot themselves in the foot. It really wasn't anything the Jets were doing that I could see. It was all just mistakes by all three phases of the game for Atlanta.
The good news is that the Falcons were able to recover in the fourth quarter, but against a more productive and talented team than the Jets, that third quarter could haunt the Falcons in the future if they do not clean some of those self-inflicted wounds up.
That's it. That's the drive.
As disappointed as I was in the Falcons third quarter, I was as impressed by their final offensive drive that sealed the win.
I know we've looked at this drive extensively. Between Scott Bair's column and our breakdown on the Final Whistle Podcast, you've probably consumed this drive in a number of ways. But I felt the need to take one more look at it, and go a little deeper into one of Smith's quotes postgame.
"We're not going to sit here and play into our fears," Smith said. "I was pissed at myself from last week. The worst thing, I'll probably make plenty of mistakes, but I'll try not to make the same mistake twice."
I feel like this quote alone tells you where the Falcons are five games through the 2021 season: They're still learning who they are and what they can do. And that's from the top down.
Smith was disappointed in the three-and-out drive that partially cost the Falcons the Washington game. He didn't want to see that happen again. So, on first down, he saw an opportunity to hit Pitts downfield, and he took it, with Pitts and Matt Ryan executing well.
"To slip Kyle back there was a really good call," Ryan said. "Great play by Kyle. It really was the jumpstart for us on the last drive, got us going."
Ryan said it wasn't a perfect drive, and he was right. Patterson was dropped for a loss of two after Pitts' 39-yard reception, and then Jake Matthews was called for a false start on third down. But as the drive drew on, the Falcons did make the plays they needed to make. Ryan hit Olamide Zaccheaus for a big third down conversion. He went to Patterson twice to move the Falcons closer to the goal line, and then solid blocking upfront allowed Davis to barrel into the endzone.
It was the drive the Falcons needed against Washington that they didn't execute. It was the drive they needed against the Jets that they did. It was a drive to be proud of. Falcons Final Whistle | A Postgame Podcast
Break down the hottest topics surrounding the Atlanta Falcons and how they can impact the team's success with Atlanta Falcons Insiders Scott Bair, Tori McElhaney and Kris Rhim. Like and subscribe to join us for the lively debate on Falcons Final Whistle.
Welcome to Falcons Final Whistle – an Atlanta Falcons football postgame podcast during the season that shifts gears in the offseason to answer a pressing question about the team's future each week through free agency, the NFL Draft and the offseason program.