Welcome to Straight from the 'Beek! We are on to Chicago for a Week 1 showdown against the Bears -- and you've got questions. Just remember that all opinions you see in this space are mine, unless otherwise noted.
You didn't answer my question about the defense. What do you think about it? Is it complete, better or the same under Coach Manuel?
Matt: Hi, Rayquan, and always good to see people coming back! I've said this a number of times and I'll say it again – the 2017 version of the Falcons defense is deeper and more talented than last year's unit, especially the front seven. They still have to go out and take care of business, but they certainly look better. Facing the Bears and running back Jordan Howard in Week 1 should provide a decent test right off the bat.
---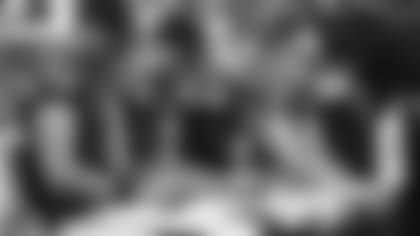 Hey Beek. Answer this honestly as a non-biased football fan. If Matt Ryan goes down early and is out for the season, do you HONESTLY think Schaub is good enough to take us there? I'm diehard Falcons, but I say no. Let's do some shopping or trading for insurance. Even though our defensive line is receiving a lot of hype, we've only changed one starter. Takk is fast but raw (just like Beasley was) and is Poe that much better than Babs was? I say we'll rank about where we were last year on defense. I hope I'm wrong.
Matt: I think if you looked at every single NFL team and asked if the No. 2 quarterback is capable of leading that team to the Super Bowl, you'd probably answer no in most cases. That's why they're QB2 instead of QB1, right? That said, I think the Falcons are lucky to have a proven backup like Schaub who they trust a lot. He's won before and he understands how to manage crucial situations in games if he's ever called upon.
---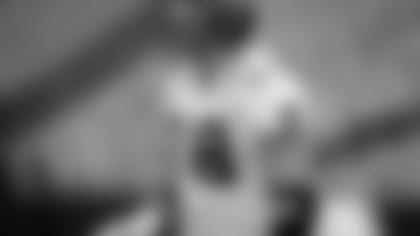 Why do you never hear Mike Kenn's name for Hall of Fame nominee?
Matt: Kenn was a great player while at Michigan and for the Falcons – and was the 13th overall player selected in the 1978 NFL Draft. He actually was a semifinalist for the 2015 Pro Football Hall of Fame class, Tim. But you're right – he's deserving, especially when you consider that he was a five-time Pro Bowler and a three-time first team All-Pro while playing for the Falcons during some very lean years (1978-1994). Kenn played on nine consecutive losing teams and that never helps garner positive recognition. I really enjoy the questions about the former Falcons and team history, so keep them coming!
---
Hey Beek. Out here in the desert I don't run into many dirty birds, do you know of any Falcons fan groups out here in Phoenix area? Thanks!
Matt: I did a little research and, unfortunately, I couldn't find a whole lot of Falcons-related or team bars in the Phoenix. To help make some transplants feel more at home, The Arizona Republic listed all the Phoenix-area bars by NFL team, but couldn't find one for the Falcons. My advice would be to check the message boards here and also try connecting with fans on social media, via Facebook and Twitter.
---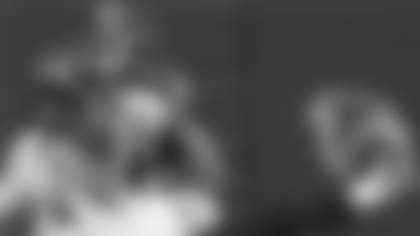 Is there any talk about Atlanta getting Jermaine Kearse?
Matt: He was dealt to the Jets in a trade also involving Sheldon Richardson. Hope the move works out for him – he had some big catches while playing for the Seahawks.
---
Travis from Greenbelt, MD
What do you think is the Falcons' biggest weakness? Because right now I say we look pretty good in all categories but I am not really sure.
Matt: All summer long I thought the Falcons were really thin and unproven when it came to their depth along the offensive line, especially at tackle. They've addressed that with the additions of Austin Pasztor and Ty Sambrailo, but I still think it's an area to watch. The other area that I'd watch closely is the secondary, and the depth there. It's tough to find a lot of glaring weaknesses on this roster though.
---
Helmut form Lawrenceville, GA
With our "speedy linebackers" do you think we will struggle (or get run over) with heavy run teams like Dallas and Carolina?
Matt: No, I don't think the Falcons will get run over. Will they struggle at times against run-heavy teams? Maybe some weeks, but they've gotten better up front. I think Chicago will provide a nice test for them with that line and Jordan Howard running the ball. Those speedy linebackers have defensive tackles in front of them with some decent size who should be able to take on those linemen – and free them up to make plays.
---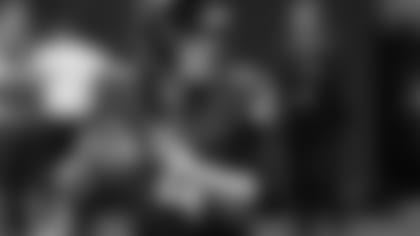 Anthony from Woddridge, NJ
At this point it looks like we are all set at QB1 and QB2. My question is would the Falcons consider carrying 3 QBs (unheard of). I believe Matt Simms is a perfect fit for our offense and I know he has no more eligibility for the practice squad. I would hate to see him get away. Thank you and I love this column.
Matt: Hey, Anthony, and thanks for the kind words! As you probably already know, the Falcons will only carry two quarterbacks and Matt Simms was waived/injured. Simms played well at times and it'll be interesting to see how things shake out for him. It'll also be interesting to see how the Falcons approach that position next offseason. But, for now, it's on to Chicago.
---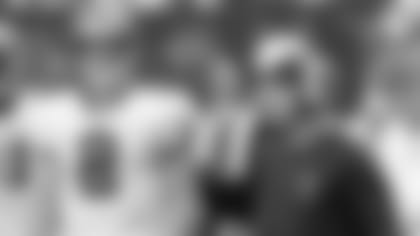 Why didn't the Falcons keep Matt Simms as a third backup at QB? He was once considered a franchise player at TB before a serious injury took him out of football a couple years! He's much younger than Schaub, so he'll be playing the game much longer and has outstanding potential.
Matt: Hey, Mike. I think you might be confusing Matt Simms with Chris Simms, who ruptured his spleen while playing for the Buccaneers. The Falcons opted to carry only two quarterbacks and obviously trust Schaub a whole more than they did Simms. The Falcons were the third team Simms has tried to stick with – he was also with the Jets (2012-2014) and the Bills (2015). As I noted above, Simms played well at times during the preseason but apparently just didn't show the coaches enough to unseat Schaub as QB2.
---
Why doesn't Vic Beasley convert to a DE so he can be a full-time pass rusher and have Duke start at linebacker?
Matt: I think you'll see both players on the field concurrently at times, if that's what you mean. The Falcons really value versatility – it helps disguise looks, packages, etc. Having a guy like Beasley who can rush the passer but also has the athleticism to drop back in coverage at times is a pretty nice club to have in your bag, so to speak.
---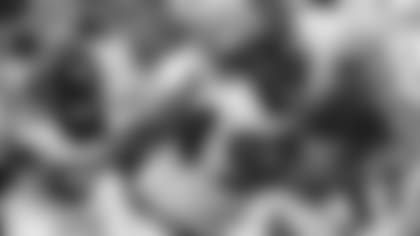 Do you think Poe, Jack, and McKinley will make a great impact on our defense?
Matt: It was obvious that addressing the defensive line was a priority to the Falcons during the offseason – and they did by bringing in Dontari Poe and Jack Crawford via free agency and then drafting Takkarist McKinley in the first round. But to answer your questions, yes, I do think those players will make a difference and have an impact. No one knows just how much until we see them playing together for four quarters week in and week out.
---
What up, man. Why do the still look down on Matt? It's a shame. MVP!!
Matt: What's up, Claude. I think you'll see less and less of that. But I agree. It's so hard to find a good quarterback to lead your franchise for a decade or so – never mind a great one like Matt Ryan. Ryan gives the Falcons a chance to win every time he steps out on to the field.
---
Reginald from Lithia Springs, GA
I know u can't say what alternate uniforms will be worn this year but can you say the games they'll be worn?
Matt: I checked and, apologies, but I can't yet. But I think you'll be pleased. Keep checking back (and keep asking) because I get asked about the uniforms a lot. Thanks for reading, Reginald. HAVE A QUESTION?