A second report has emerged linking Tampa Bay Buccaneers defensive coordinator Todd Bowles to the Atlanta Falcons' head coach vacancy.
Late Tuesday night, Mike Florio of Pro Football Talk reported that "the Falcons will interview Bowles next week for their vacant head-coaching position."
On Sunday, NFL.com reported that Bowles – as well as Tennessee Titans offensive coordinator Arthur Smith and Los Angeles Rams defensive coordinator Brandon Staley – were "among the candidates Atlanta has been researching."
Under Bowles this season, the Bucs defense have emerged as one of the league's best units. Tampa is plus-eight in turnover differential (No. 6 in the league), has a total of 25 takeaways (No. 4), has surrendered 327.1 total yards per game (No. 6) and is giving 22.2 points per game (No. 8). Tampa Bay has the No. 1 rushing defense in the league, surrendering just 80.6 yards per game.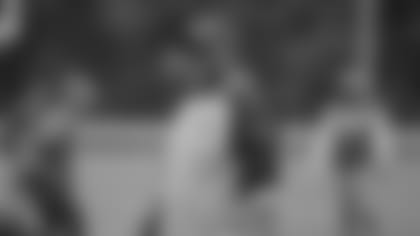 Prior to joining the Buccaneers coaching staff in 2019, Bowles was the head coach of the New York Jets from 2015-18 where he compiled a 24-40 overall record in four seasons. Bowles also served as interim coach of the Miami Dolphins in 2011 and went 2-1.
On Monday, in-person interviews began for head coach and general manager positions with candidates who are not current NFL club employees or whose club is not participating in the postseason. Virtual interviews for all head coach positions may begin with coaches whose clubs have a bye in the first week of the playoffs and may continue through the conclusion of wild card games on Jan. 10
So far the Falcons have interviewed the following candidates for head coach:
Jan. 1: Raheem Morris, Atlanta Falcons interim head coach
Jan. 4: Eric Bieniemy, Kansas City Chiefs offensive coordinator
Jan. 4: Robert Saleh, San Francisco 49ers defensive coordinator
Virtual interviews for high-level club employees and secondary football executive positions may begin. Once a candidate's employer club is eliminated from the playoffs, in-person interviews may begin.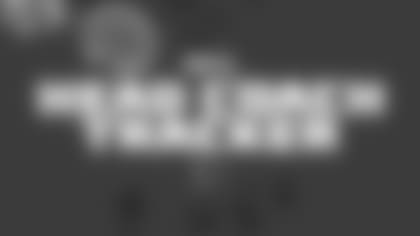 Get the latest updates!
Click below for a collection of names being reported as candidates for the Atlanta Falcons' open head coach position