The Atlanta Falcons interviewed Carolina Panthers offensive coordinator Joe Brady for the head coach position on Wednesday. The interviewed was conducted remotely.
In just four years, Brady has gone from a graduate assistant at Penn State to working as an offensive assistant coach under Sean Payton of the New Orleans Saints to the passing game coordinator and wide receivers coach at LSU (and winning a national championship) to being named the offensive coordinator of the Carolina Panthers.
And after one season in the NFL, at least a few teams – the Falcons included – are apparently lining up to see what Brady is all about. As noted above, Brady made a name for himself when he joined the coaching staff at LSU and helped transform that offense into a juggernaut. The Tigers not only won the 2019 CFP National Championship, but quarterback Joe Burrow went on to win the Heisman Trophy and was drafted No. 1 overall by the Cincinnati Bengals after playing under Brady.
This past season the Panthers' offense ranked 21st overall in total yards per game (349.5), No. 18 in passing yards per game (243.0), No. 21 in rushing yards per game (106.5) and were 24th overall in points per game (21.9).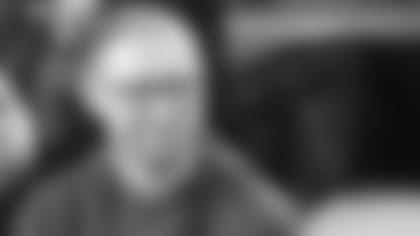 So far the Falcons have interviewed the following candidates for head coach:
Jan. 1: Raheem Morris, Atlanta Falcons interim head coach
Jan. 4: Eric Bieniemy, Kansas City Chiefs offensive coordinator
Jan. 4: Robert Saleh, San Francisco 49ers defensive coordinator
On Monday, in-person interviews began for head coach and general manager positions with candidates who are not current NFL club employees or whose club is not participating in the postseason. Virtual interviews for all head coach positions may begin with coaches whose clubs have a bye in the first week of the playoffs, and may continue through the conclusion of wild card games on Jan. 10.
Virtual interviews for high-level club employees and secondary football executive positions may begin. Once a candidate's employer club is eliminated from the playoffs, in-person interviews may begin.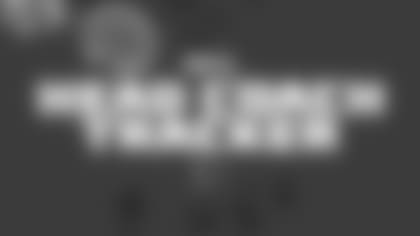 Get the latest updates!
Click below for a collection of names being reported as candidates for the Atlanta Falcons' open head coach position