Editor's note: This is the eighth of a nine-part series detailing each position group ahead of Falcons training camp.
FLOWERY BRANCH, Ga. – The Falcons return two impact starters at safety in Ricardo Allen and Keanu Neal, and the depth they've built at the position makes it one of the strongest on the roster.
Here are five things to know about the Falcons' safety position: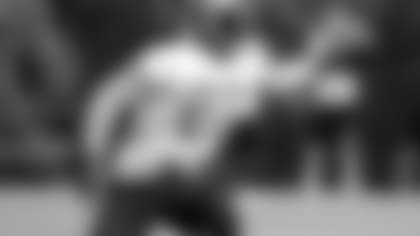 Kazee will be an exciting player to watch entering his second year
Although the Falcons have both starters returning at safety, the most intriguing player at the position might just be Damontae Kazee (pictured above). After transitioning from cornerback to safety as a rookie, the former fifth-round draft pick was reliable when called upon at times in 2017.
In his second season, Kazee should be a bit more comfortable at the safety position and he has the true ball-hawk mentality that will make him dangerous in the centerfielder role the free safety usually has in the Falcons' defensive scheme. While he may not be a starter for the defense, the Falcons like what he brings to the unit and on special teams.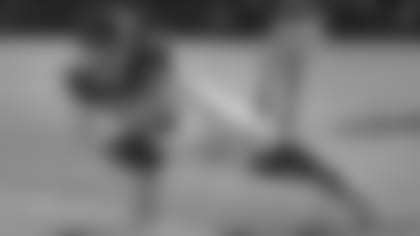 Parker's decision to sign with the Falcons sends a big underlying message
The Falcons didn't need to make any splashy signings in free agency, given the level of talent they have across the roster, but they did make several quality pickups that may have a bigger impact than initially thought. One such addition was former Chiefs safety Ron Parker, who figures to be the backup strong safety behind Neal and a nice veteran presence in the locker room.
Parker started every game for the Chiefs over the past three seasons, but his decision to sign with the Falcons, although it likely means he will be a backup, signals his belief that a championship is within reach in Atlanta. In fact, he said as much on the day he signed.
"What drew me here is that I've seen it's a great fit," Parker said. "They've got a great team – got great guys, all around: Special teams, defense, offense. I just think the organization fits my style… I think this is a good organization for me to be with. Couple of steps off from winning the Super Bowl a couple of years ago, and I think we're that close to getting it this year."
There are a lot of other young safeties to watch in training camp
Safety is one position where the Falcons aren't lacking bodies heading into camp. At this point, the Falcons have 10 safeties listed on their roster, including Kemal Ishmael who occupies more of a hybrid linebacker/safety role. Outside of Ishmael and the four safeties I've already mentioned, the Falcons have Marcelis Branch, Secdrick Cooper, Tyson Graham, Jason Hall and Chris Lammons at the position.
Branch spent last season on the Falcons' practice squad, and he is an athletic safety who caught the coaches' attention as a rookie last summer. Cooper, Hall and Lammons are all rookies who had strong levels of production in college.
A two-year starter at Louisiana Tech, Cooper recorded 177 tackles, 11.5 tackles for loss, 10 pass defenses, four sacks, three interceptions and three fumble recoveries during his career. Hall started the majority of his games during his four-year career at Texas, registering 162 tackles, 10 pass defenses, seven tackles for loss, five sacks, three interceptions and two forced fumbles. Lammons is another player who started most of his games over his four years at South Carolina, proving to be a versatile defensive back and recording 177 tackles, 17 pass defenses, nine tackles for loss, four interceptions, four forced fumbles, two fumble recoveries and a sack.
Graham signed with the Falcons this offseason after spending a year out of the NFL following his release from the Indianapolis Colts as a rookie in 2017. One of the best defenders in the Missouri Valley Football Conference during his four years at South Dakota, Graham had 228 tackles, 16 pass defenses, seven tackles for loss and five interceptions.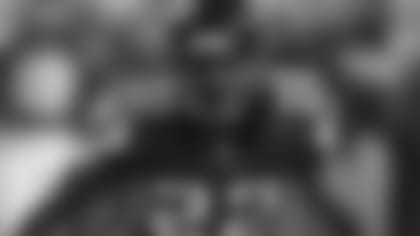 Will Neal take his game to another level in Year 3?
The Falcons have placed great important on their development program, and head coach Dan Quinn has often spoken of his belief that a player's biggest jumps in their career come in their second and third seasons. Neal has always been a fearless tackler and good run defender, but he showed improvement in coverage during his second year with the Falcons and was named to his first Pro Bowl.
With more NFL experience under his belt, Neal should be completely comfortable with his role in the Falcons' scheme and understand entirely what his responsibilities are. He appears to be in great shape heading into camp and could be in line for his best season yet.
Allen is valuable as the quarterback of the defense
Rare was the open locker room period last season when Allen did not have an iPad loaded with game film in his hand. The fifth-year safety is truly a student of the game, and his knowledge adds a lot value to the Falcons' defense. Of course, he won't have to do much in-game teaching anymore with the other defenders now having significant NFL experience. His teammates' understanding of their role and the Falcons' scheme will free Allen up to focus on his job and make the defense better.
Roster bonus: Breaking down the depth at safety (prior to training camp)
Locks: Ricardo Allen, Keanu Neal, Damontae Kazee
Contenders for backup: Ron Parker, Marcelis Branch
Keep an eye on them: Secdrick Cooper, Tyson Graham, Jason Hall, Chris Lammons